It doesn't take Charlie Wilde long to find the right phrase. Ask the Pinnacle (AZ) High coach how best to describe what makes his star player, Nico Mannion, so good, and Wilde quickly settles on what might be the highest praise a coach can offer.
"He's a pleaser—he wants to make sure he's always doing the right thing," Wilde says. "You don't get pleasers very often, especially when they're your best player."
Mannion is undoubtedly that—the best player on a state championship team, possibly the best player in his state, and a consensus top-five point guard in the 2020 class. Well, for now: the 6-3, 180-pound rising junior hasn't ruled out reclassifying, graduating early and starting college in the fall of 2019. Until then, he's got at least one more year at Pinnacle, and one more year to prove he belongs among the best in the nation.
He's also the first to admit he had something of a head start. His dad, Pace Mannion, played professionally for nearly two decades, including brief stints with six NBA teams and a long, impressive run in the top Italian league. "It's a huge advantage," Nico said of being the son of a longtime pro. "He's been there since I've started playing, and he probably knows my game and what I need to work on better than anyone else. He knows the ins and outs, on and off the court."
Nico says his dad never pushed him to play, in part because, "I never really needed it. I've always been the one asking him to come to the gym with me and help me with my game." If he inherited his love of the game from his pops, he also undeniably got some of his athleticism—and toughness—from his mom, Gaia, who played pro volleyball in Italy. But it's been up to Mannion to make the most of his genetic advantages, and as his coach—and his opponents—can confirm, he's been doing just that.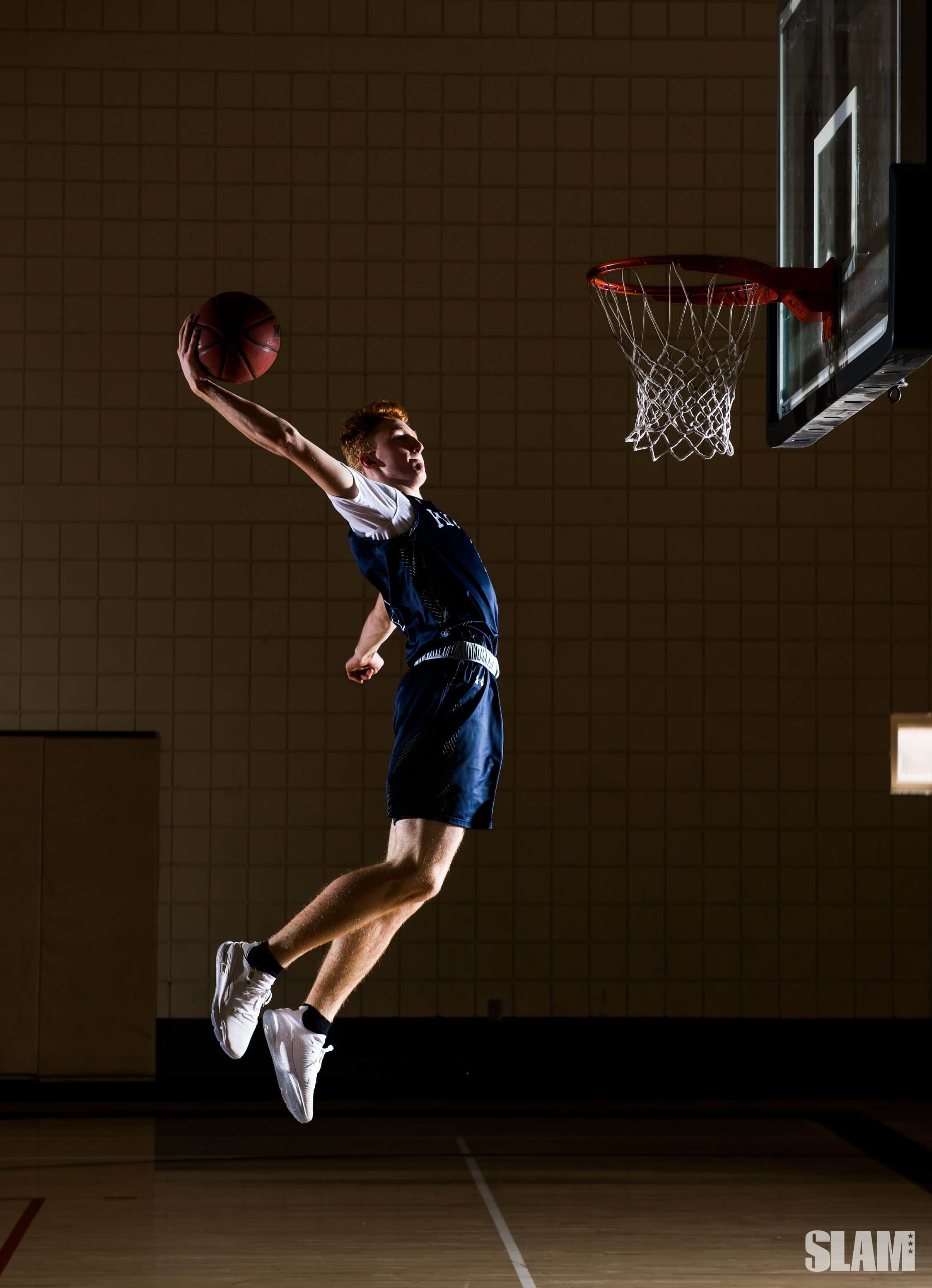 Nico's sophomore season provides plenty of proof. Mannion missed the first few games of the season while recovering from a broken hand, but once he came back, Pinnacle rolled. He finished the season averaging 24 points, 6 assists and 5 rebounds per game; more important, in February he led Pinnacle to the school's first 6A state championship. A week later Mannion was named Arizona's Gatorade Player of the Year.
It was fitting recognition for a player who does pretty much everything on the floor. Mannion is quick and athletic with the ball and boasts the sort of court awareness you'd expect from the son of a 20-year pro. Says his coach, "You see lot of kids at this level who can only score, but he's at a high level in every part of his game. He's OK scoring 35 if he has to, but he's also OK giving up the ball. He can change his game whenever he needs to, and whatever part of his game people think they can stop, that's what he works on."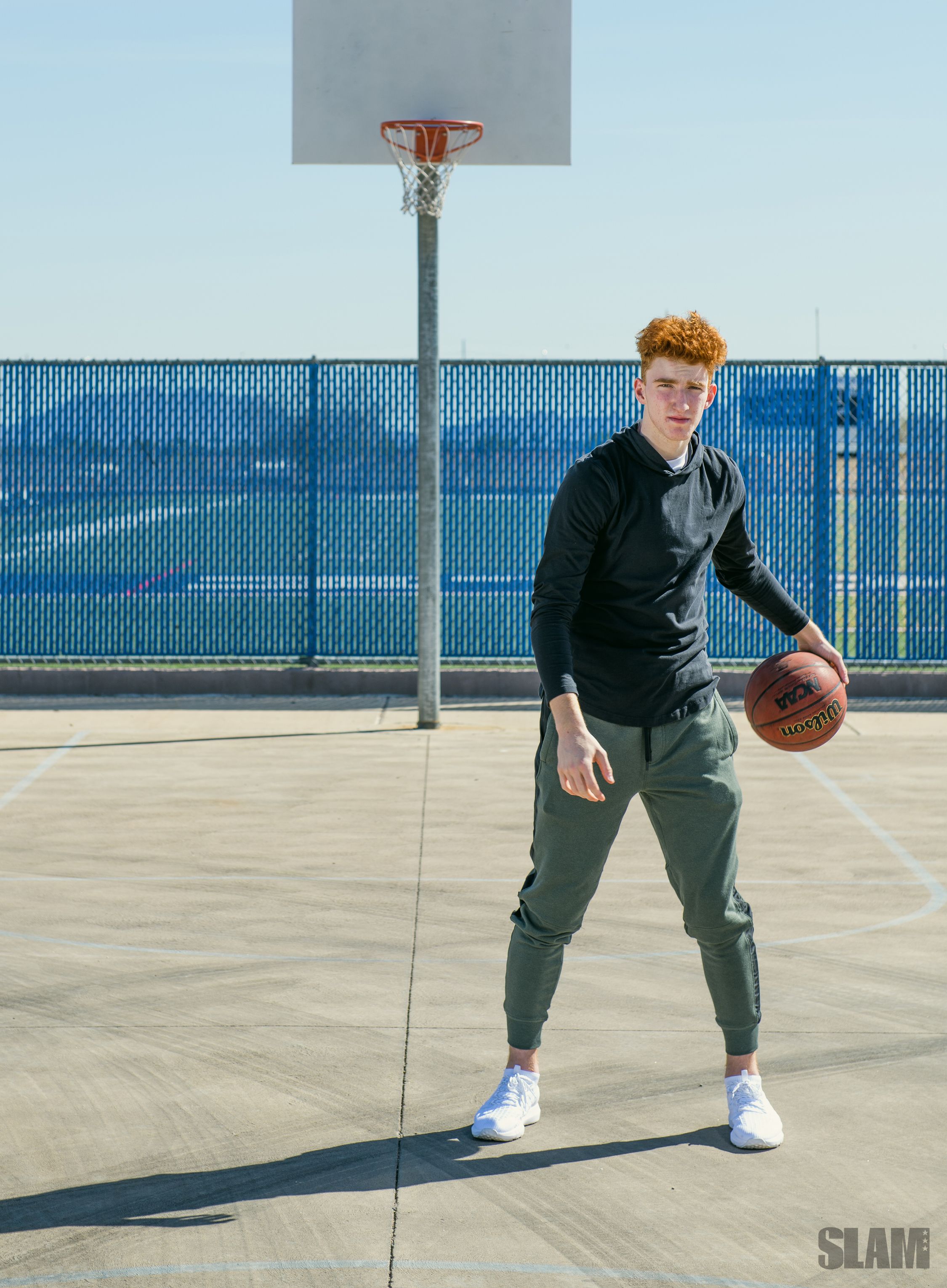 Mannion very much considers himself a student of the game—"I watch a lot of basketball," he says—so he understands that a comprehensive skill set is vital for any 21st-century PG. As such, he says he doesn't model his game on any one player, but tries to borrow from anyone whose game has something to offer. And not just active players, either. Mannion is happy to tick off the list: "I'd say it's Kyrie as far as ballhandling and the way he moves, Chris Paul in the pick and roll, and just how he sees stuff. In transition, I like to watch John Wall and Russell Westbrook, all those floaters and stuff. And then me and my trainer watch a lot of film of Steve Nash and Jason Kidd, too."
That impressive list of influences helps remind Mannion how far he still has to go. He got another reminder last spring, when he was among the final cuts for the U.S. team preparing for the FIBA U17 World Cup. But by nature of his lineage—he's the Italian-born son of an Italian mom—Mannion was eligible to suit up for his mom's native land, and he did just that last summer in the U16 European Championships. Playing for Italy in the tournament in Montenegro last August, Mannion averaged 19.9 points, 5.7 rebounds and 4 assists in seven games—none more impressive than his 42-point explosion against Russia.
His focus this summer is stateside, as he looks to confirm his standing in what might be his final summer of high school ball. Mannion, who runs with the loaded West Coast Elite, says he's "not big on the rankings, but I know where I'm ranked—and I know there are four point guards ahead of me. It's in the back of my head when I play. I'll get to go against quite a few of those guys this summer, and I'm just trying to kill anybody guarding me."
And if it is his final summer of prep ball? As mentioned, Mannion is keeping his options open, including the possibility of finishing high school a year early. He knows he's got to get bigger and stronger—he says it's the one thing scouts have held against him thus far—but he also believes he might be ready. He turned 17 in March, so physically he's ahead of his class. Thanks to genetics and parental example, he's there mentally, as well. Wilde, his coach, says that whatever Mannion decides, he's well positioned to succeed.
"He's just tremendous," Wilde says. "He has a really good work ethic, he practices hard, and he's a great teammate. It's kind of amazing, because when kids get so well known, they aren't always like that. But I think his parents keep him grounded, and then he just works hard at it and has the right attitude."
—
Ryan Jones is a Contributing Editor at SLAM. Follow him on Twitter at @thefarmerjones.
Photos by Jarod Opperman.