"This can become the coolest club in the world," says Sylvain Francisco, the 22-year-old point guard for Paris Basketball.
It's a big dream, of course; but that's what the City of Lights is all about.
Led by David Kahn, the former President of Basketball Operations for the Minnesota Timberwolves, Paris Basketball was founded in 2018. The team currently plays in LNB Pro B, the second division of France.
Their vision: To establish a prominent franchise and brand in one of the most recognized places in the world.
"I joined Paris Basketball because I was convinced by the project," says Amara Sy, a veteran forward and legend in the French leagues. "As a competitor, I was [intrigued] by the opportunity to write history and be a part of the builders of a Parisian club that would be set to last."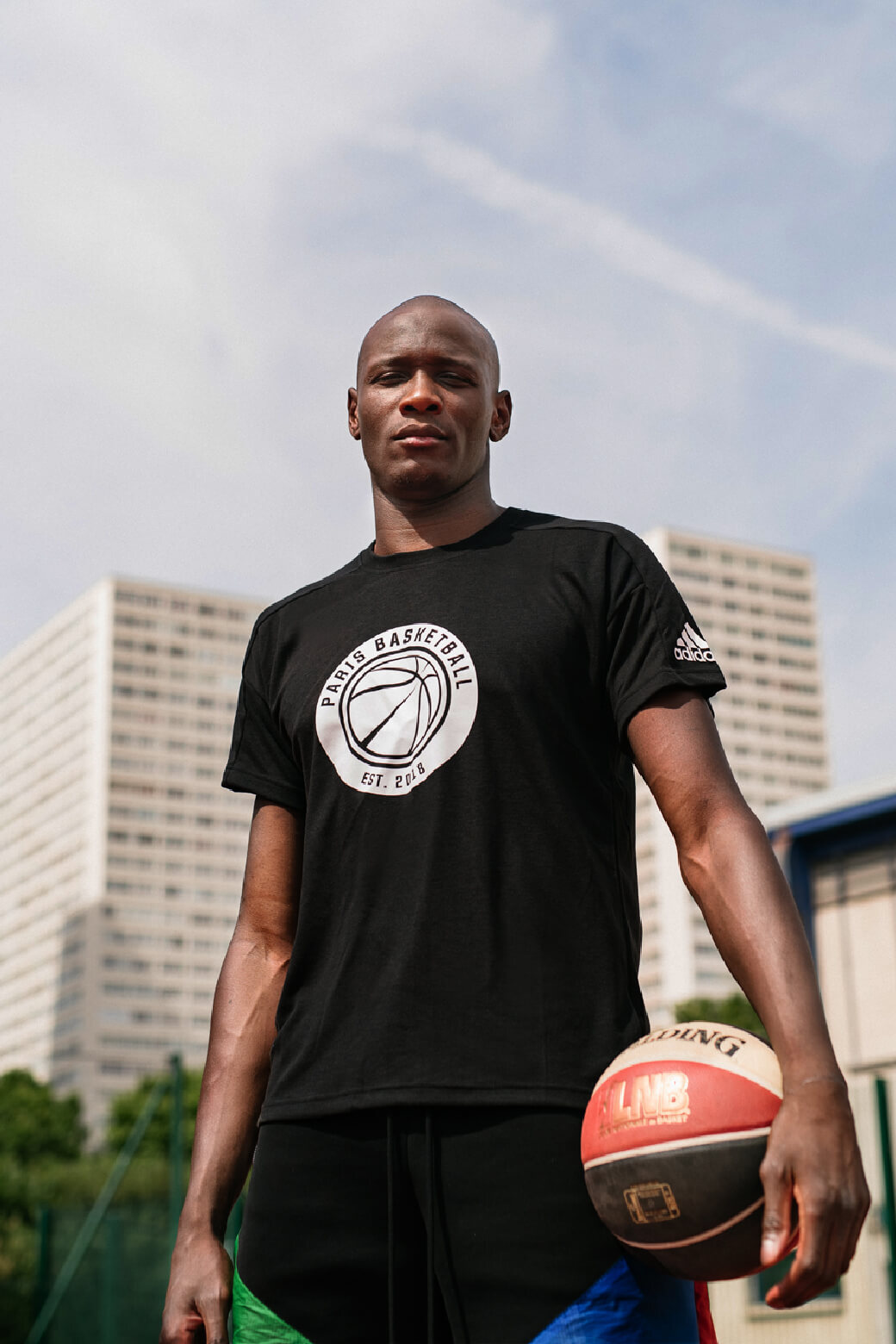 Their mindset: To strongly embody the culture and spirit of Paris.
"On the court, we fight hard," Francisco explains. "Paris has a tough mentality. It's a big city where you will find a lot of [talented people]—in sports, of course, but also in music, in fashion. To make it here, you need to believe strongly in yourself and fight hard, whatever the conditions."
"Paris is unique. We have our own vibe. We're not copying anything," adds Sy. "I was born in it, so I know the depth of this culture made from the playgrounds—trash talk, attitude, pride, talent. I can tell that that mindset infuses the team.
"You can feel the energy around the team, the mentality of everyone working to create something big. We're young but we have a true identity and fierce ambition and this comes from the Parisian mindset."
Their blueprint: To thrive on the court, climb divisions and increase their visibility.
"The sooner the better—we need to get in first division," Francisco says. "Paris needs to be among the best teams. And once we're there, the sky's the limit. I'm sure it can be the coolest team outside the NBA."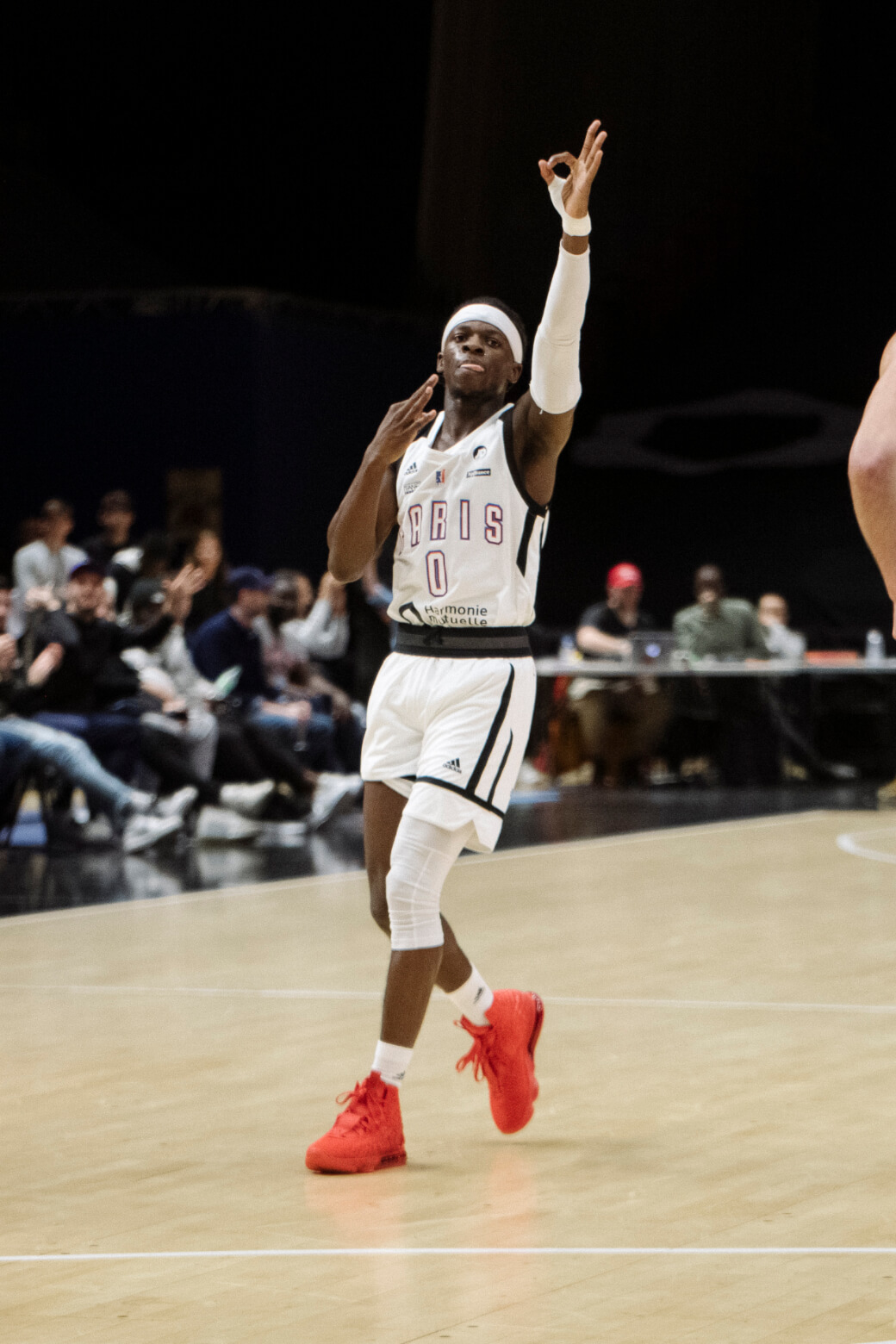 "I first want to shout out David Kahn. We needed someone to embody this crazy ambition to have a club in Paris and he's the one [who had] the courage to do it," Sy emphasizes. "He knows the way to do it. On our side, as players, we'll try hard to get the club as soon as possible in the French division 1. Once we're there, you'll see that Paris will be unmissable on the European scene."
Their hype: Local fans have already begun to embrace the organization, its identity and its potential.
"We're in second division right now, but the stadium is crowded," Sy tells SLAM. "Parisians are curious about the project. We have very [talented] players. Some of them came from EuroLeague to be a part of this. Others are considered NBA prospects, such as Juhann Begarin."
"When we're playing at home, we have French rappers sitting courtside. The best producers are there as well. It's a whole vibe," Francisco describes. "Keep in mind that we're only two years old and playing in second division. It's very unusual. James Harden and Donovan Mitchell came by last summer. When you go to the playgrounds in Paris, you will see our t-shirt on the kids. I think Paris Basketball has been adopted by the Parisian. I'm sure it will one day be adopted by foreigners as well."
—
Alex Squadron is an Associate Editor at SLAM. Follow him on Twitter @asquad510.
Photos by Yoan Guerini.