Legendary basketball scout Tom Konchalski died from prostate cancer on February 8 at the age of 74. His passing prompted heartfelt obituaries while social media overflowed with tributes from many of the literally thousands of players, coaches, fans, and media members whose lives were touched by this great man. I am honored to have been assigned a piece on the devoutly Catholic Mr. Konchalski for the "Future Issue" of the basketball bible.
A native of Queens, NY, Konchalski followed in his brother Steve's footsteps as a strong student at local Archbishop Molloy High School. While Steve was a standout basketball player who played college ball in Canada before becoming a Canadian Basketball Hall of Fame coach at St. Francis Xavier University in Nova Scotia, the 6-6 Tom focused more on watching the game. He wrote for the Molloy student newspaper and then attended Fordham University in the Bronx, graduating magna cum laude with degrees in political science and philosophy.
Canadian hoops insider and former NBA scout Greg Dole says of the brothers, "A parallel I draw between the two men is that they did not take. They were very generous with their time, had a real love of the game and shared it with young people. They earned a living, but it was a humble living. They were old-guard custodians of the game who never looked to bleed it."
After college, Tom taught math and science for 10 years at Catholic elementary schools and considered getting a PhD but never lost his passion for scouting. He started working for Five-Star founder Howard Garfinkel's service, High School Basketball Illustrated (motto: "Others tell you where they've been. We tell you where they're going!"), eventually buying it outright in 1984 as Garf focused on the camp business. Konchalski's tremendous writing skills and memory were perfectly suited for a world in which reliable information is king.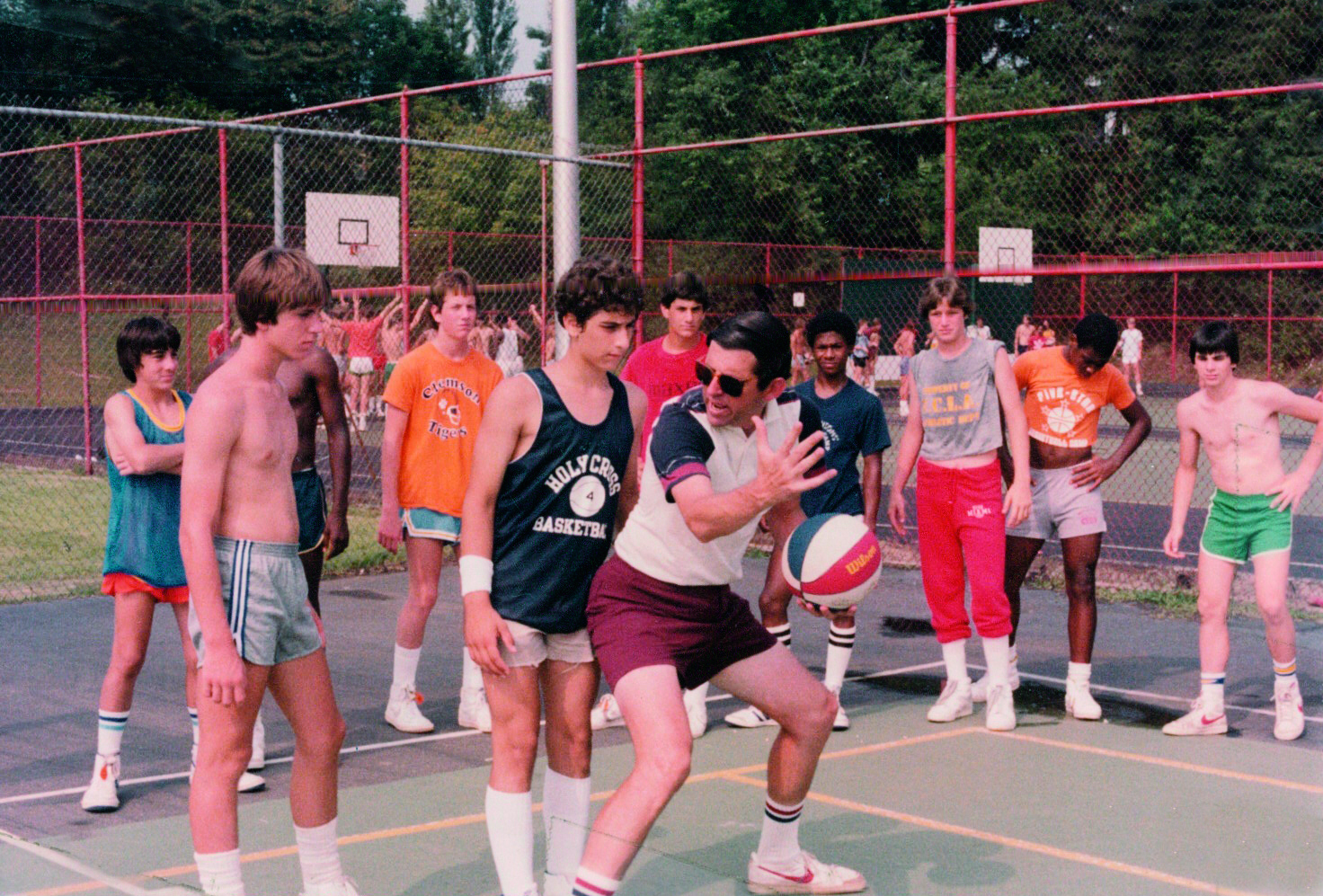 I learned of Tom Konchalski the way a lot of young suburban New Yorkers did—via his appearances on the old MSG Network show, "High School Sports Weekly," hosted by Mike Quick. Starting in 1990, Konchalski appeared on the show's "basketball preview" every December and as a source in profiles of tri-state ballers regularly. For a high school kid who couldn't play much but loved following the game, getting inside dirt on the best local kids was like finding your grails at a mom-and-pop shoe store.
Depending on your age and where you grew up, maybe the high school baller you first followed was someone like Connie Hawkins (that was Tom's answer), LeBron James or Zion Williamson. I messed with Kenny Anderson, Stephon Marbury and Jamal Mashburn on the high end, but it was name-dropping lesser known cats like Terrence Rencher and Jerry "Ice" McCullough that really made me feel like a city hoops expert. Konchalski knew more about all these guys than most of us know about our cousins.
Recalls Quick, "When it came time to preview the basketball season, I leaned on Tom to educate me. Our show changed names, sponsors and channels, but Tom and I did a tri-state basketball preview every year from 1990-2015. I've come to find out it was one of the most appreciated shows we did every year and introduced a lot of people to him. It was like clockwork—he'd send me his HSBI season preview two weeks before we taped. I'd forget to open it 'til the morning of our taping and try to study, but really, all I had to do was tee him up and he'd take it from there. Back then, the Daily News, New York Newsday and the Post all had full-time high school reporters. And we were on MSG, available in 8 million homes. The '90s were definitely the heyday of high school media coverage in New York."
Having learned of HSBI through Konchalski's TV appearances, some high school friends and I weaseled our way into a few copies and ate 'em up like candy. Every player I'd heard of from the Northeast, and many I hadn't, profiled by their vitals and Konchalski's ranking (1-5 with pluses and minuses where applicable, along with pithy one liners that got to the core of the player).
SLAM was founded in 1994—global in concept, New York in its heart. I got to SLAM in '97. Recruiting coverage had expanded, and as we hit the 2000s, the internet put info at our fingertips, especially about the big names we focused on. So Tom's value to SLAM was in his historical perspective. Need to fact check or get a quote about Lew Alcindor, Chibbs or the mercurial Lloyd Daniels? Call Tom and he'd tell you what the player had been like. Since he lacked a cell phone, computer, email address or—save for a brief stretch, an answering machine—calling Tom meant dialing his 718 landline and hoping he'd answer. If it was a weekday morning, he often did.
Matt Caputo, a former SLAM staffer, grew up near Konchalski in Queens and loved talking hoops with "The Glider." Matt's older brother, Christian, is a Molloy grad who's been a DI assistant for 19 years, the last 10 at Miami.
"I don't think there'd be a SLAM without him. The concept of ranking players, summaries, waves of information, that was Tom's thing. Everyone who works in basketball benefitted from him," Caputo says. "He was so inclusive. He'd rank 200 kids in New York City because, well, some coach in Pig Knuckle, AR, might need New York's 200th-best player. His biggest asset was knowing the intimate background of the players. Not just grades and high school coach. Parents. Church. Any relatives related to basketball in the bloodline. You paid for that HSBI subscription and got a 24-hour resource."
SLAM founder Dennis Page, as big a prep hoops junkie as you'll find, left the reporting to us writers and editors but had similar historical experiences with Konchalski in the last year. "We started taping interviews with him to get his opinion on all the great guys," Page says. "He knew, without exception, about every single player we asked him about."
Adds SLAM board member Peter Robert Casey, another hoops lifer, "I knew who Tom was since I went to Five-Star in 1996. Then I bumped into him in 2001 while going to NYU, at West 4th, and introduced myself. A couple of years later I was living at home, uncertain about my career path, and I was like, I'll reach out to Tom Konchalski and get his advice about working in basketball. I emailed Steve and said I'd love to get in contact with your brother. Good luck with that, he replies. Try and write him a letter. So I did—told him I respected him and would love a call for some advice. A couple of months later, he calls me! If you want to coach, there's no substitute for experience. Call your high school or AAU coach and see if you can volunteer. Emailed my AAU coach and volunteered with him for a whole season. My passion for basketball came roaring back. In 2008 I'm helping out the EBC at Rucker Park and I see Tom, and he said, Why don't you ask SLAM if you can write about the EBC Finals? So I hit you up and you let me write about it, and a couple of other pieces. A whole sequence of events, all triggered by his words."
So, yeah, the great Tom Konchalski was #SLAMfam.
I could quote another 50 media members who loved the guy. But he didn't work for us. Nah, the newsletter, three-to-six pages faithfully produced on a typewriter in his Forest Hills apartment, then xeroxed, stapled and mailed out in hand-addressed envelopes 16 times a year, was for college coaches only.
"Ask him about a kid on the phone, he'd tell you if he was a good fit," says long-time coach Mitch Buonaguro. "Like when I was at Villanova, he'd say, I don't know if this kid is a fit for Villanova's academics. But he might be right for St. Joe's, if you want to call someone over there. His veracity for facts, his insatiable appetite for getting to know the kid and the total evaluation he provided were so helpful."
"We've been using [HSBI] all along," says Kyle Steinway, an assistant at Sacred Heart University in Connecticut. "When you get into the recruiting world, you learn he's the most trusted evaluator. The reason he continued to stand out, even as there were more and more options, was his character. Zero self-promotion. Tom just gave an honest evaluation. He was also true to his roots. He covered the northeast. He covered the games, and not just the big games. Some of the other reports would come with profiles of all these top-100 kids. I don't need to pay to know that Cole Anthony is good. Tell me about Isaac Grant! At our level you really appreciated that."
Before Sacred Heart, Steinway coached at Stonehill College, his alma mater Providence, Newberry College and Hofstra. How many of those programs subscribed to HSBI? "All of them," Steinway exclaims before texting some photos of the last issue.
"First page had a little color in the logo, the rest just black and white. Typed. I don't think I ever saw a mistake."
Davidson's Matt McKillop is another long-time assistant forever grateful for Konchalski's work—and kindness. "My father [longtime Davidson head man Bob McKillop. Ask Steph Curry about him!] and Tom go way back. I've been coaching here 13 years and my father has been here since 1989, and HSBI came the whole time. Tom had really cool and unique ways of describing kids' traits. 'Nose needs to calcify' meant the kid had to get tougher. That's as good as it gets. Another thing that was really cool is that he would address different issues to different members of the coaching staff. You'd be grabbing the mail and knew it was HSBI from the packaging. When it had your name on it, in his handwriting, it was so special."
Evan Pickman was the head coach at College of Staten Island from 1970-84, then had a 26-year career as an NBA scout with the Cavs and Clippers. He got close to Konchalski, a true contemporary, working summers at Five-Star. "I'm 74 and I've seen a lot of death, but this loss is hard for a lot of us to take," Pickman sighs. "When I met Tom, I was scouting, not recruiting. I started working at the camp and talking to him about players. I was scouting college players, and he knew all of them. He wouldn't say anything negative, but he had a way of saying a kid was capable of playing in the NBA…or not. I actually think you could take anyone that likes basketball and knows it a little, and they could go to a college game and say which two guys can make the NBA. What Tom did was much harder. The levels of play he had to break down—this kid could play at Duke, but this kid belongs at Staten Island—that's a big range.
"Tom started coming to my wife and I's apartment in Manhattan for dinner. We'd have a party on draft night and Tom and Garf would come. It grew to where we'd have 12-14 guys coming over, crammed in our one-bedroom apartment, and Tom made sure we kept up the tradition even after Garf died. We couldn't do the full draft party in November because of COVID so it was just me, Tom and my wife. And it was one of the best nights we ever had. I thank God for that friendship."
Despite Konchalski's resolute commitment to a tech-free existence (he finally got a cell phone but barely learned how to use it), the next gen scouts know what he meant to the game. Justinn Delaney is the owner and creator of @njhooprecruit, the ultimate IG account for Garden State basketball. "Before I knew who he was, I recognized that old guy with the note pad," Delaney remembers. "I met him primarily at Hamilton Park in Jersey City, watching guys like Louis King and Jahvon Quinerly. He didn't know what the hell I was doing with my phone, but we always had kind, basketball conversations. Middle of summer, 90 degrees, it would just be me and him at mid-court, in the top row of the metal bleachers.
"He just busted his ass," Delaney continues. "This is a 70-year-old man hitting the streets as hard as me. It validated what I was doing. If I saw him, I knew I was doing the right thing, seeing the right hoops, covering the right kids. It was humbling to see what hard work looks like. Hamilton Park on a Friday night. Jamaica on Saturday morning. He was there."
Konchalski inspired journalists, held the key to coaches' job security and showed generations of scouts how to do it. His value to players was even greater. The outpouring of love for this man on social media was most poignant when the words came from players who felt like they owed some of their success to him. Mark Jackson. Tobias Harris. Julius Hodge. Bobby Hurley. Dana Dingle. And on and on.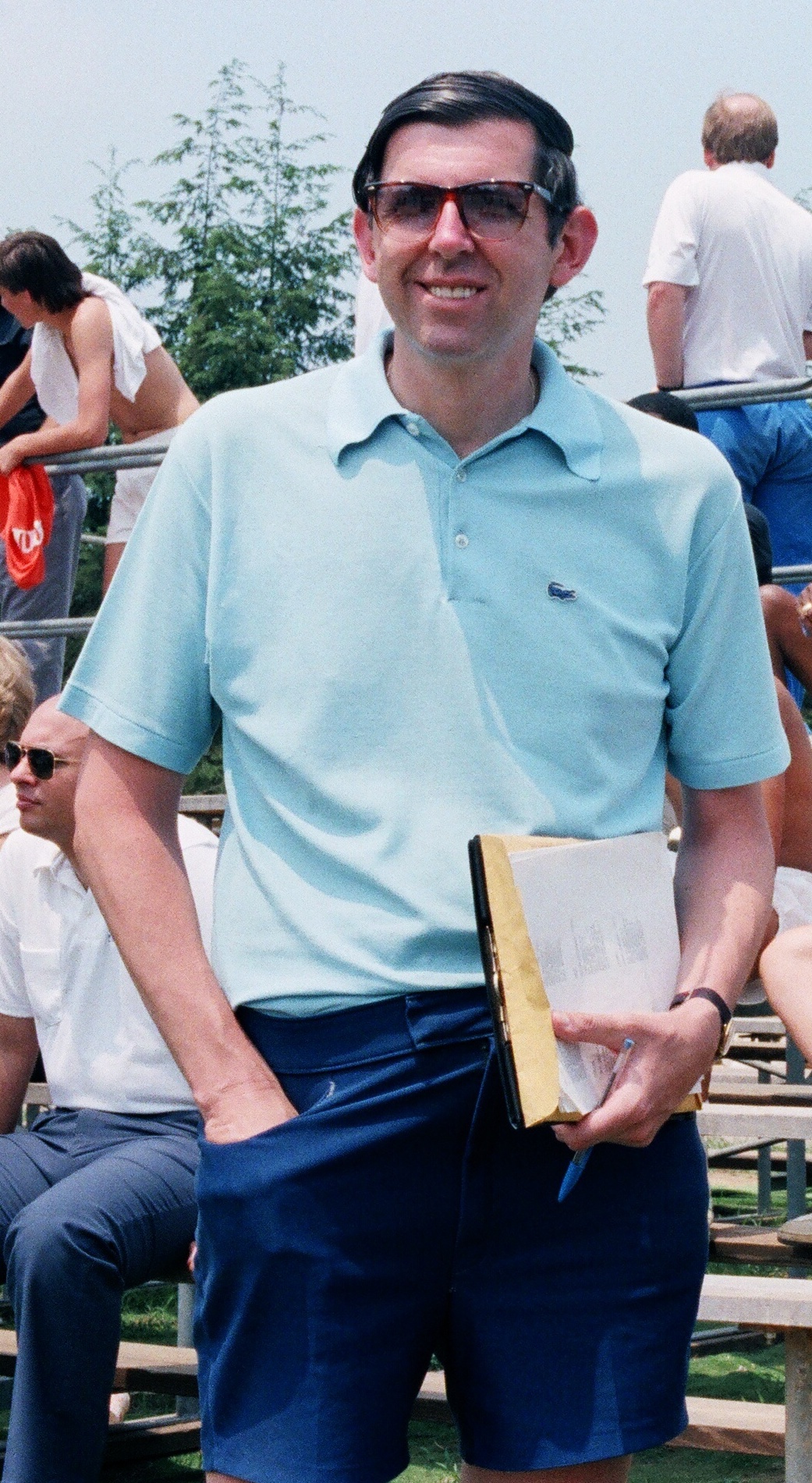 The love was non-stop. Russ Smith, a Molloy man himself, might have put it best on IG: "Dear Tom Konchalski, words cannot express what you mean to me as a person, player & Archbishop Molloy alum. You along with Coach Curran at the time when colleges never looked my way always had my best intentions…Your mannerisms for the game of basketball were so graceful in an industry where unprofessionalism is so common…Thank you for believing in me when you didn't have to. Thank you for helping me. My dad & mom loves you. You genuinely make New York basketball a better place."
Konchalski's memory was famous and has starred in most stories about him. I've got an example that is particularly dear to me. One of my oldest friends, Chris White, was a tall kid from Brooklyn with hoops in his blood who ultimately played at Brown University. "I went to Five-Star around 15 years old and was on a team with Reggie Freeman, Charles Jones and Andre Patterson. There was no reason to watch me in that group. Tom Konchalski comes up to me as soon as he sees me and says, 'You're Albee White's son.' What?' 'I scouted your father and I recognized him in you.' Unbelievably weird. My father had been a good player at Erasmus High when that meant something, but that was almost 30 years earlier. I didn't even grow up in the same house with my father. Then I bumped into Tom in an airport 20 years later and it's like, Chris White, how are you? From my dad in high school to me in the airport was almost a 50-year gap! And I didn't have a career that anyone cared about. He just knew and remembered so many details. If you were anywhere in that world in the past 50 years, Tom Konchalski had a complete profile of you in his head. We've lost a living encyclopedia."
So how do we honor this man? Collectively, let's make sure he gets in the Basketball Hall of Fame, where he's up for nomination this year (as are Curran, Garf and McKillop—New York stand up!). Media members, treat each other with respect. Fans, let's respect greatness in players and note their flaws with compassion, like he did. As people? The horse has left the proverbial barn when it comes to our technology addiction. But can we keep our handshakes firm? Make eye contact when talking? Remember a few more details about people's lives? Tom Konchalski didn't need all the distractions of modern life because he was so rich in things that mattered.
"I feel bad for that 8th grade kid who won't know who Tom Konchalski is," says Quick, "to get to shake his hand and be written about by him and maybe get to college thanks to what Tom would have written about him. As of 3 pm on February 8, New York basketball will never be the same again."