WHAT'S NEXT: Shaedon Sharpe Was Barely Ranked Last Year—Now He's Ready to Take Over at Kentucky
He's the kind of player who makes big moves and dramatic leaps look easy. And not just when he's on the court.
Shaedon Sharpe, the London, Ontario, Canada native started his prep career playing at his hometown high school, then transferred to Sunrise Christian Academy (KS) for his sophomore year. In the summer of 2020, he relocated to even warmer climates, signing up at Dream City Christian School in Glendale, AZ. Then there's his climb up the rankings: Going into his junior season, Sharpe was ranked in the low hundreds nationally in the 2022 class.
By the fall of 2020, he was pushing for a spot in the top 75. He hit the circuit last summer angling for the top 50. By the end of last summer, he was popping up in the top 10. Now, as the 2021-22 season gets underway, he's a consensus pick as the No. 1 player in his class.
Like we said, dude can leap.
"It's still a little new to me, I'm still getting used to it," Sharpe says. "But with all the hard work I put in, I think I'm ready to handle whatever comes."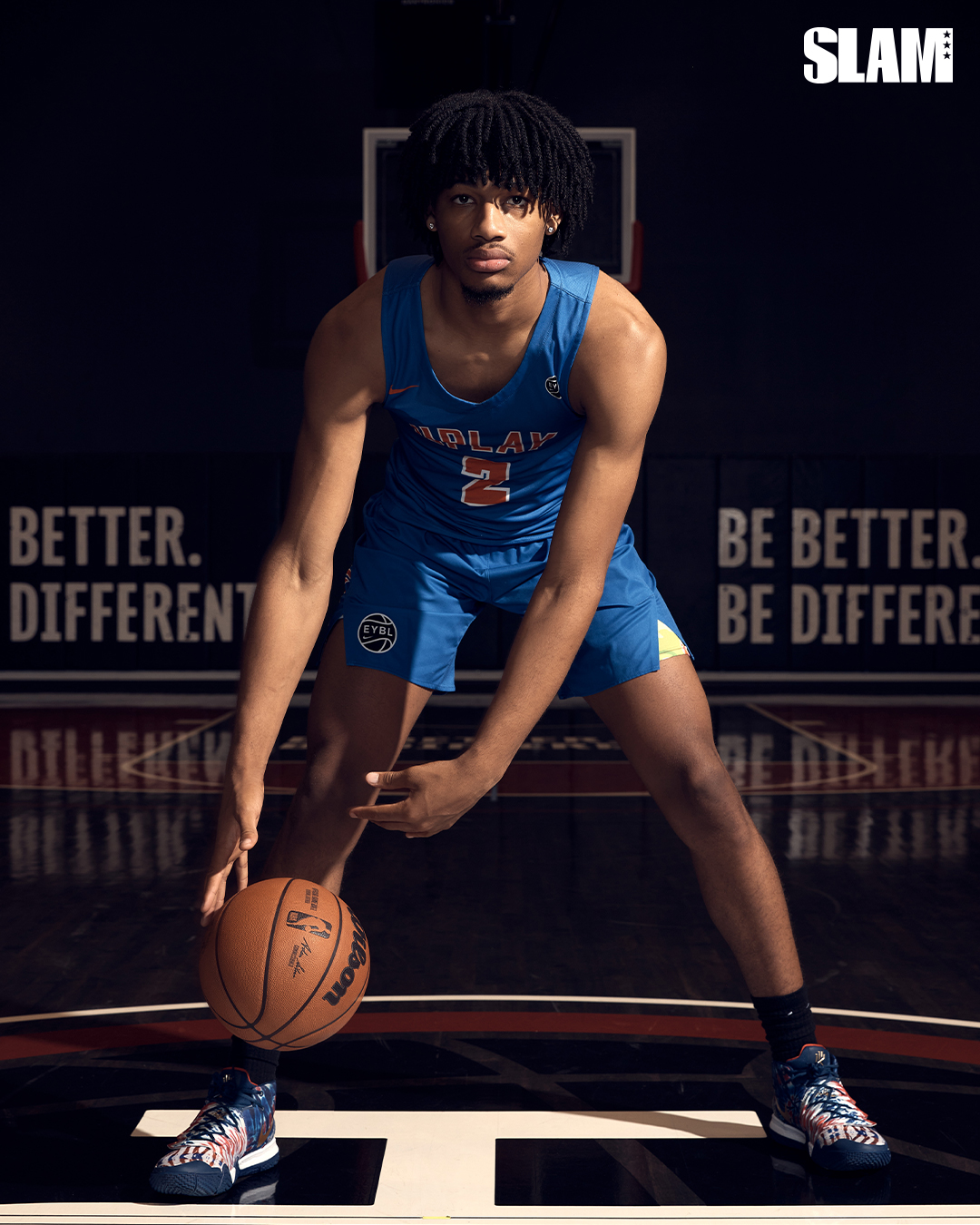 At 6-5 and pushing 200 pounds, Sharpe is the sort of complete wing who can do pretty much anything at every level. He's most often compared to Bradley Beal, a comparison he welcomes, pointing to Beal and his soon-to-be-fellow Kentucky Wildcat (more on that in a second) and current Phoenix Sun star Devin Booker as players whose all-around lethality he works to emulate. Dwayne Washington, his mentor and founder of the UPLAY Canada AAU program, adds Russell Westbrook to the mix as a player whose oncourt aggressiveness is an inspiration.
Assessing his star mentee, Washington describes Sharpe as "a silent assassin." Humble and relatively low-key away from the game, Sharpe says, "I'm a quiet guy, I don't say too much, but when it comes to being on the court, I'm going for heads." Increasingly, he's trying to bring that mindset to every aspect of his game. Washington sees him focused on improving his defensive impact, from rebounding to shot-blocking to getting deflections. Offensively, Sharpe has been emphasizing his ballhandling and ability to create space off the dribble. All of that goes to complement a complete offensive game that's already looking unstoppable at the prep level and should translate to college and beyond.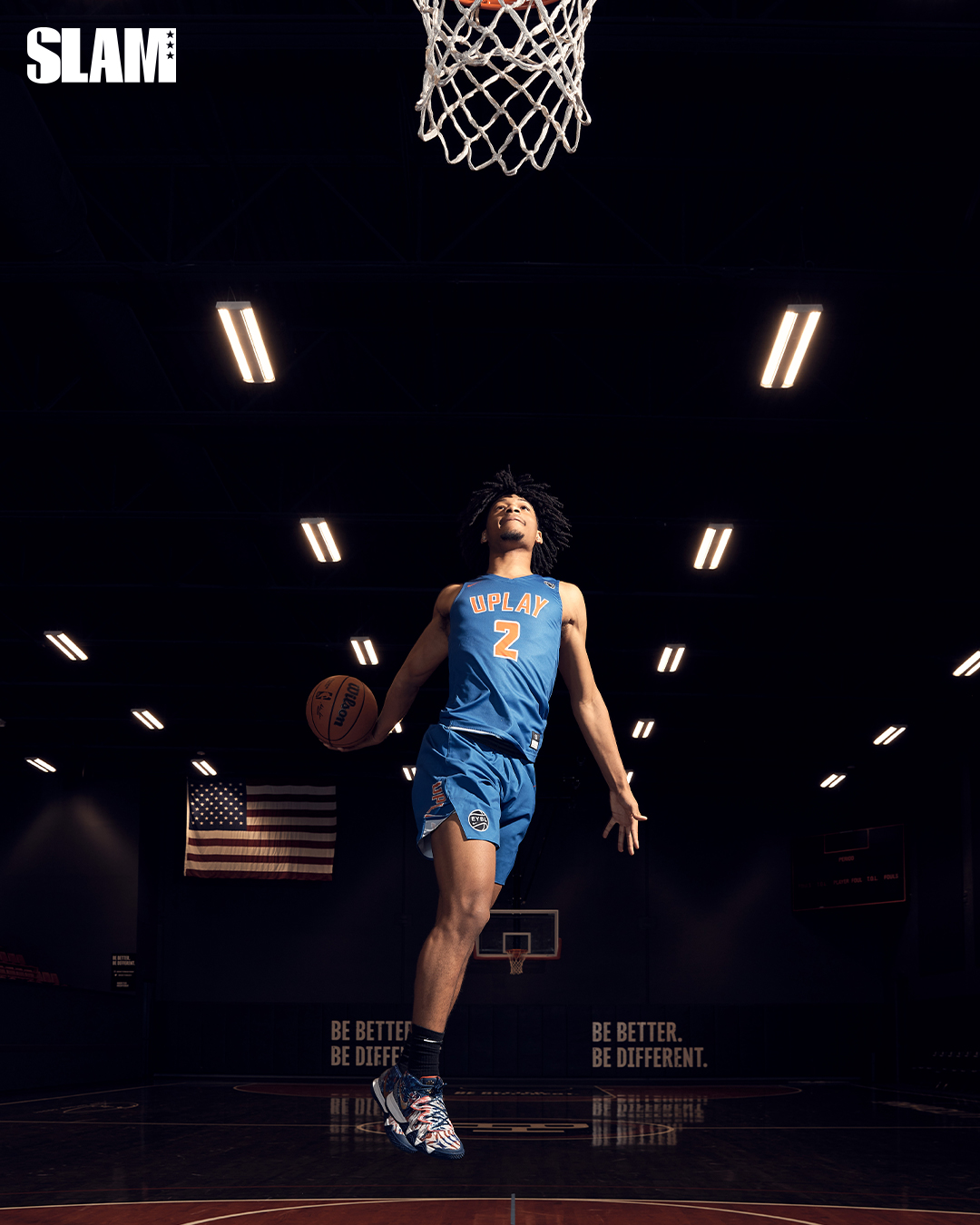 College, as mentioned, will be Kentucky. As we went to press, Sharpe announced that he'd be enrolling early to get a jump on his preparation for SEC ball, graduating ahead of schedule and joining the Wildcats after the fall semester. Although he'll practice with the team, he doesn't plan on suiting up until the '22-23 season, joining what's shaping up to be a top-3 (or higher) class. "It's really cool being part of a class that can win a championship," he says.
By then, Sharpe figures to be well prepared for the level of attention and expectations he'll face at one of the college game's marquee programs. His blinding rise to the top of the rankings over the last six months means he's getting used to photo shoots and interviews, like this one. As for the pressure of a No. 1 ranking, Washington says, "We never really cared about the rankings before, and because we didn't emphasize that, it's not a big deal." Besides, the coach adds, "Everybody's ranked the same when the ball goes up."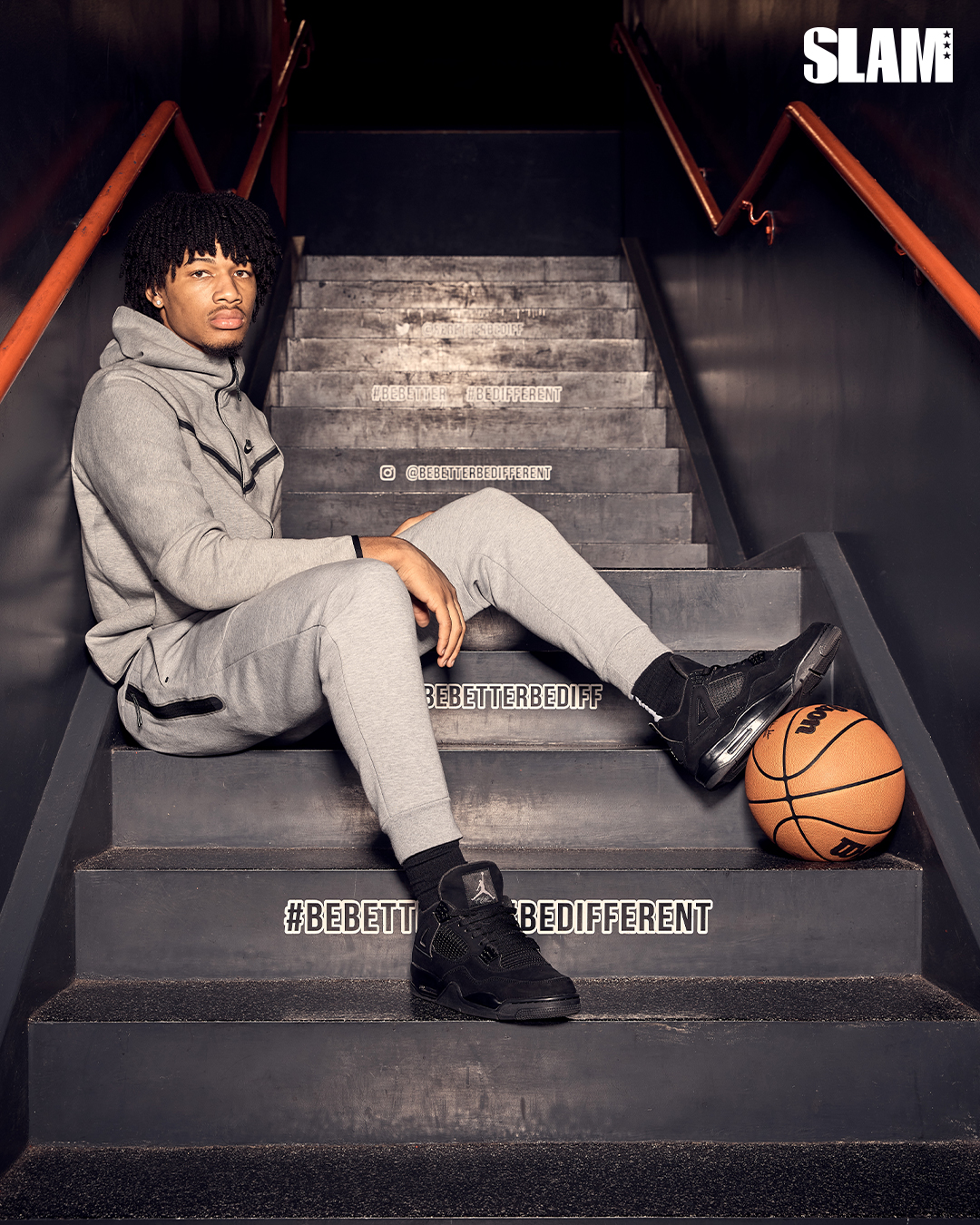 True indeed, but still, there's no doubt Sharpe is a target for every other player looking to make a name and stake a claim to that top spot. He says his approach to that is simple: keep doing what got him here in the first place.
"My mindset really hasn't changed," Sharpe says. "I'm just putting in the work, day in and day out."
---
Portraits Stephen Denton.