An entire magazine dedicated to the best (???) draft class ever. Get your copy here.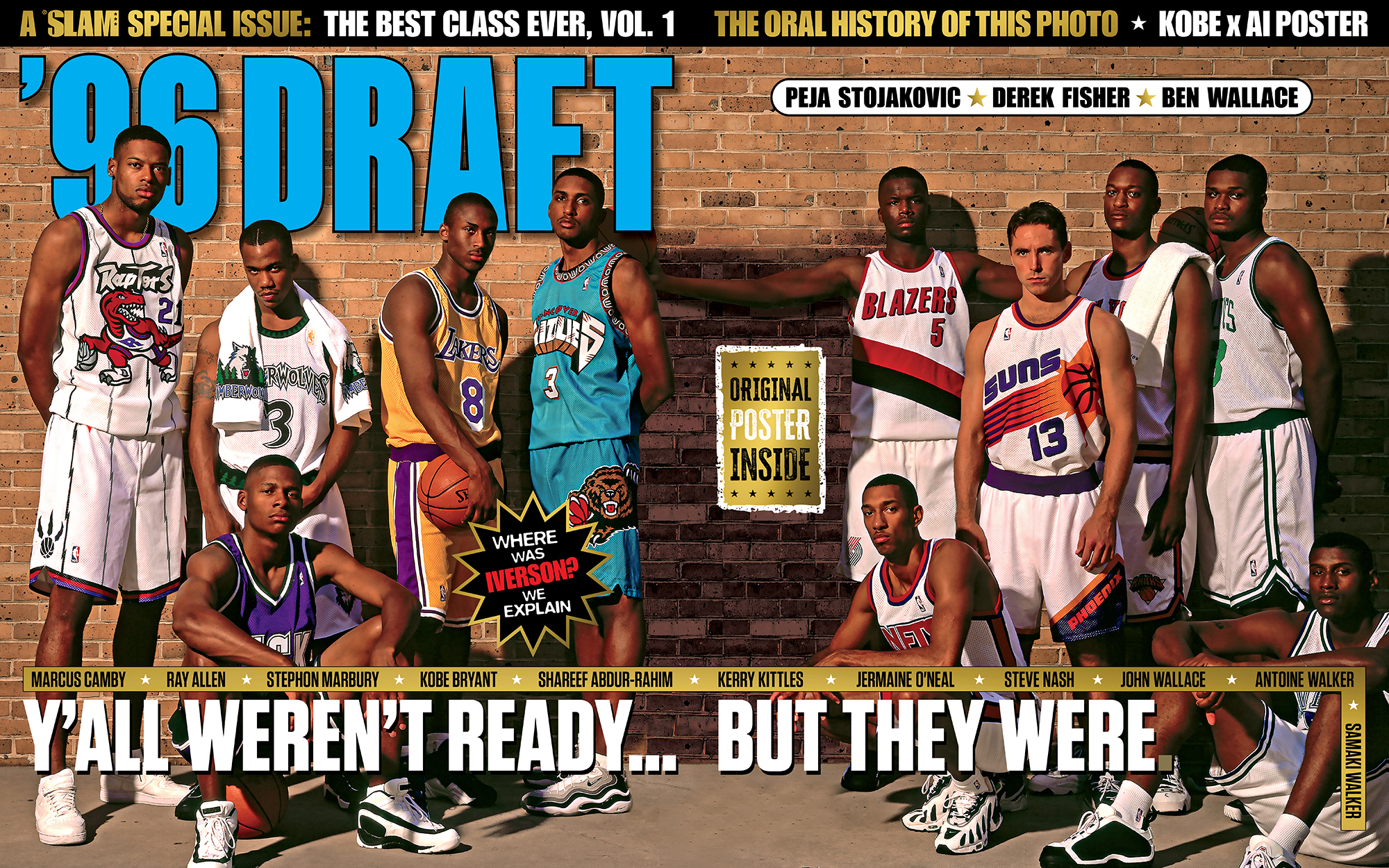 Remember SLAM 15? Our brand new special edition issue takes a trip back to 1996 to explore the impact of the draft class featured on the cover of 15, a class that has produced four (and counting) Hall of Famers, three League MVPs, multiple champions and All-Stars and, maybe most importantly, ballplayers that shifted the lines between sport, music, movies and culture in general.
Profiles on the class' biggest stars are included in these pages, as well as conversations with some of the players that had solidly productive careers. And a look at the world of 1996 at large is included too.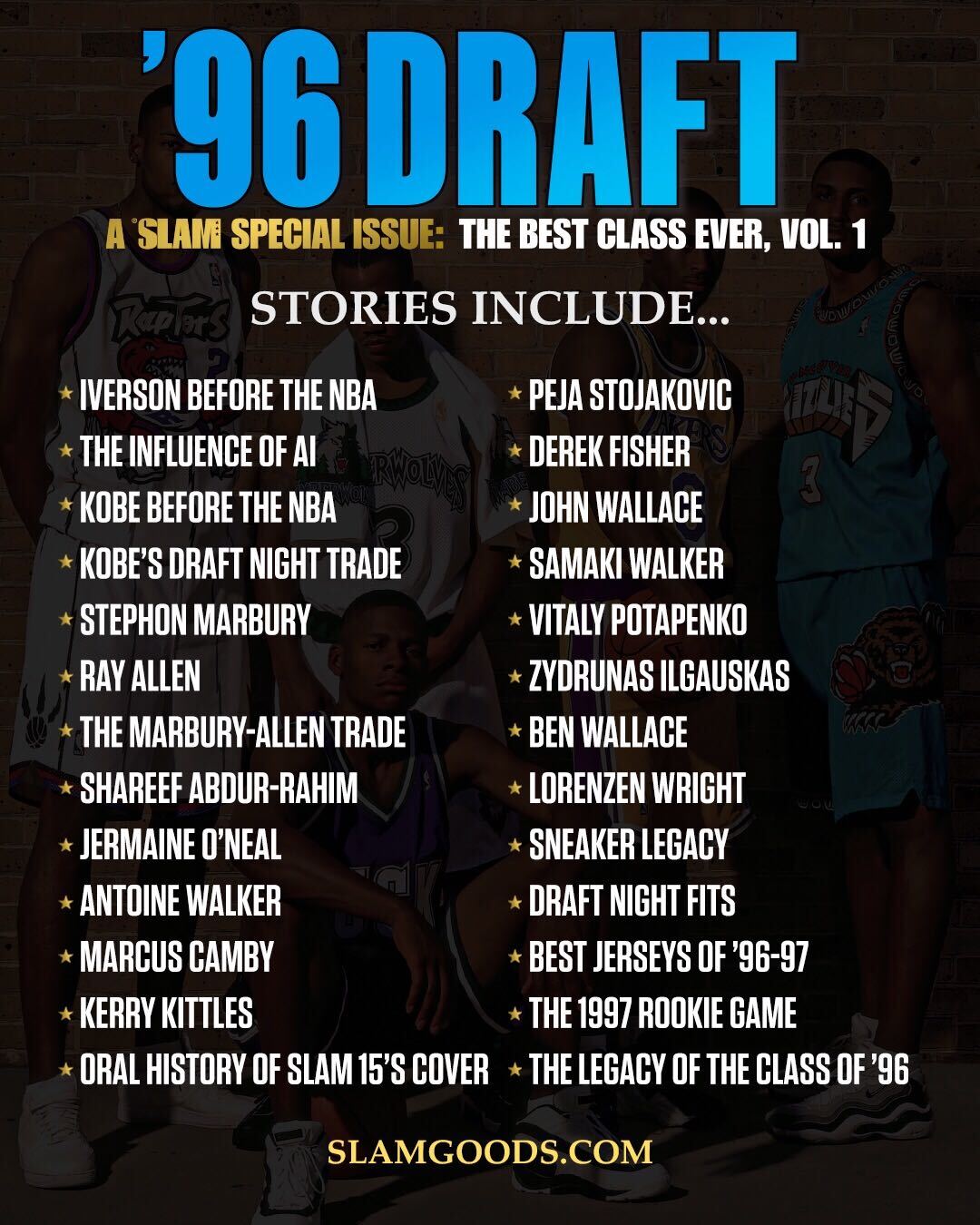 Blast some Jay-Z, OutKast or Fugees and order your issue now.