Long Before Giannis, Sofoklis "Baby Shaq" Schortsanitis Blazed a Trail as a Greek Hooper
This story appears in an entire magazine dedicated to one of the most impactful draft classes ever. Get your copy here.
Can you name the biggest player taken in the 2003 Draft? Here's a hint: He's Greek.
Nope, Giannis Antetokounmpo hasn't been around that long.
The answer is Sofoklis Schortsanitis, aka Baby Shaq, aka Big Sofo, and while he ultimately never played a second in the NBA, he had one heck of a pro career. A career that basically just ended, in fact, putting him near the top of the list for length of careers amongst all the legends selected back in June, 2003.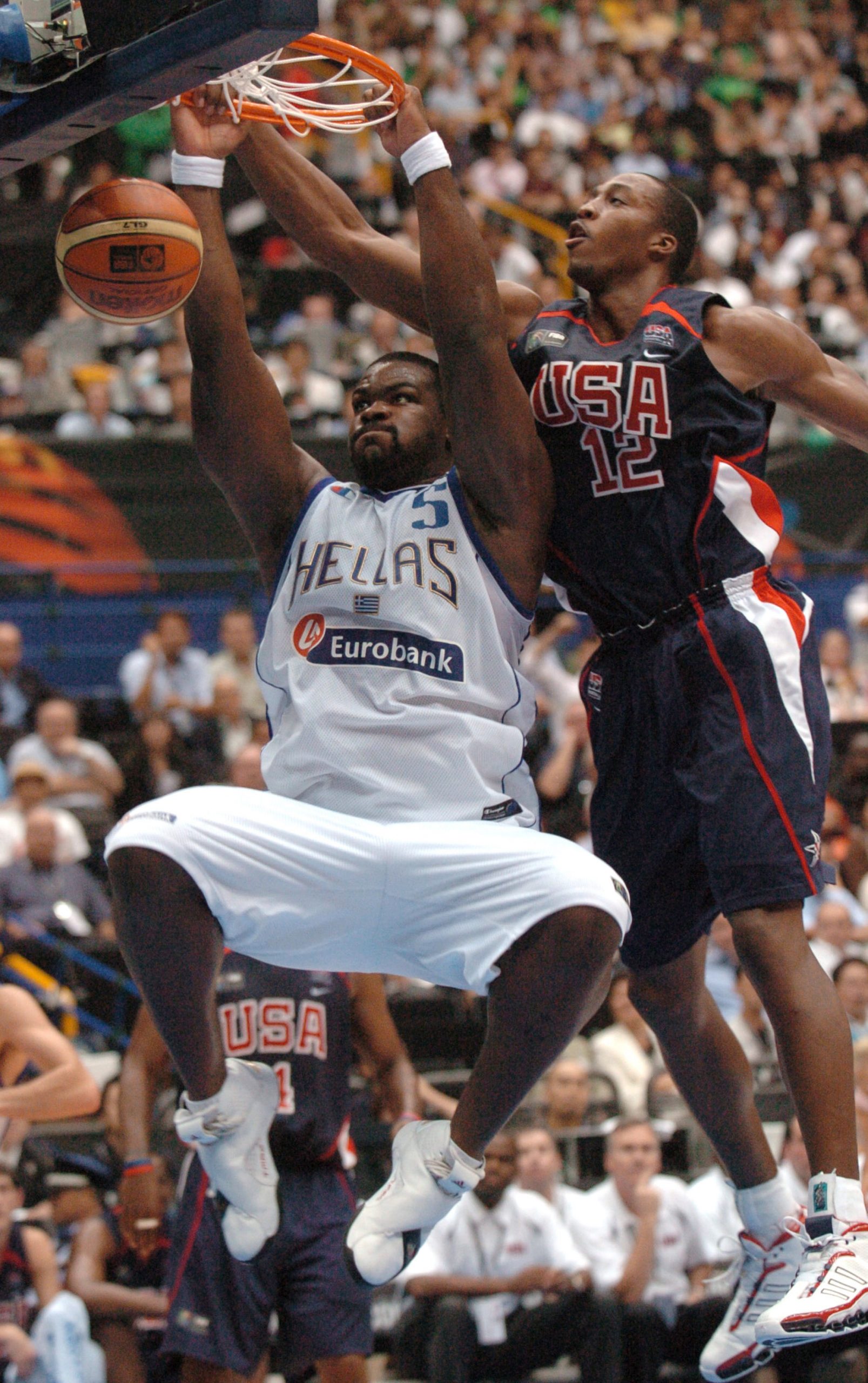 "I am totally retired now," Schortsanitis says over a WhatsApp call from his home in Athens. "I had a lot of injuries and I wasn't able to return 100 percent so I decided to retire."
Schortsanitis, a 6-10 center whose weight was all over the map (Basketball-reference lists him at 345 pounds) during his 20-plus years as a pro, made the announcement last December. While it didn't make any waves in the US, hoops fans throughout Europe, especially in Greece and Israel, took notice.
Schortsanitis was born in Cameroon on June 22, 1985. He moved to Greece with his mother and father, a Greek man who'd been working in Cameroon, shortly after. He got Greek citizenship through his father from the moment he arrived.
Sofo wasn't always big, and he did not instantly take to basketball. "In Greece everyone cares about soccer," he told ESPN in 2010. "So when I first played basketball when I was like 7 or 8, I didn't like it very much."
He grew, though, and that inevitably led to a push towards hoops. By 14, he was playing regularly—and often dominating the low post.
By 16, he was getting paid to play for Iraklis, a pro club in the northern Greek city of Thessaloniki. In 2003, having gained some buzz for his club play as well as with the Greek Junior National Team (he was MVP of the international Albert Schweitzer tourney in '02), Schortsanitis entered his name in the draft.
European scouting was not as refined as it is today, but NBA teams were certainly intrigued by prospects from the continent (more than a third of the picks in the '03 draft were from Europe). Confident he'd get picked, if unsure when, Schortsanitis came to New York City for the draft, which was held at The Theater at Madison Square Garden.
"That was my first time in the States," Sofo recalls. "It was overwhelming but fun. I was at the draft and when they start announcing names you start to get anxious. But eventually I got drafted by the Clippers and I was really happy."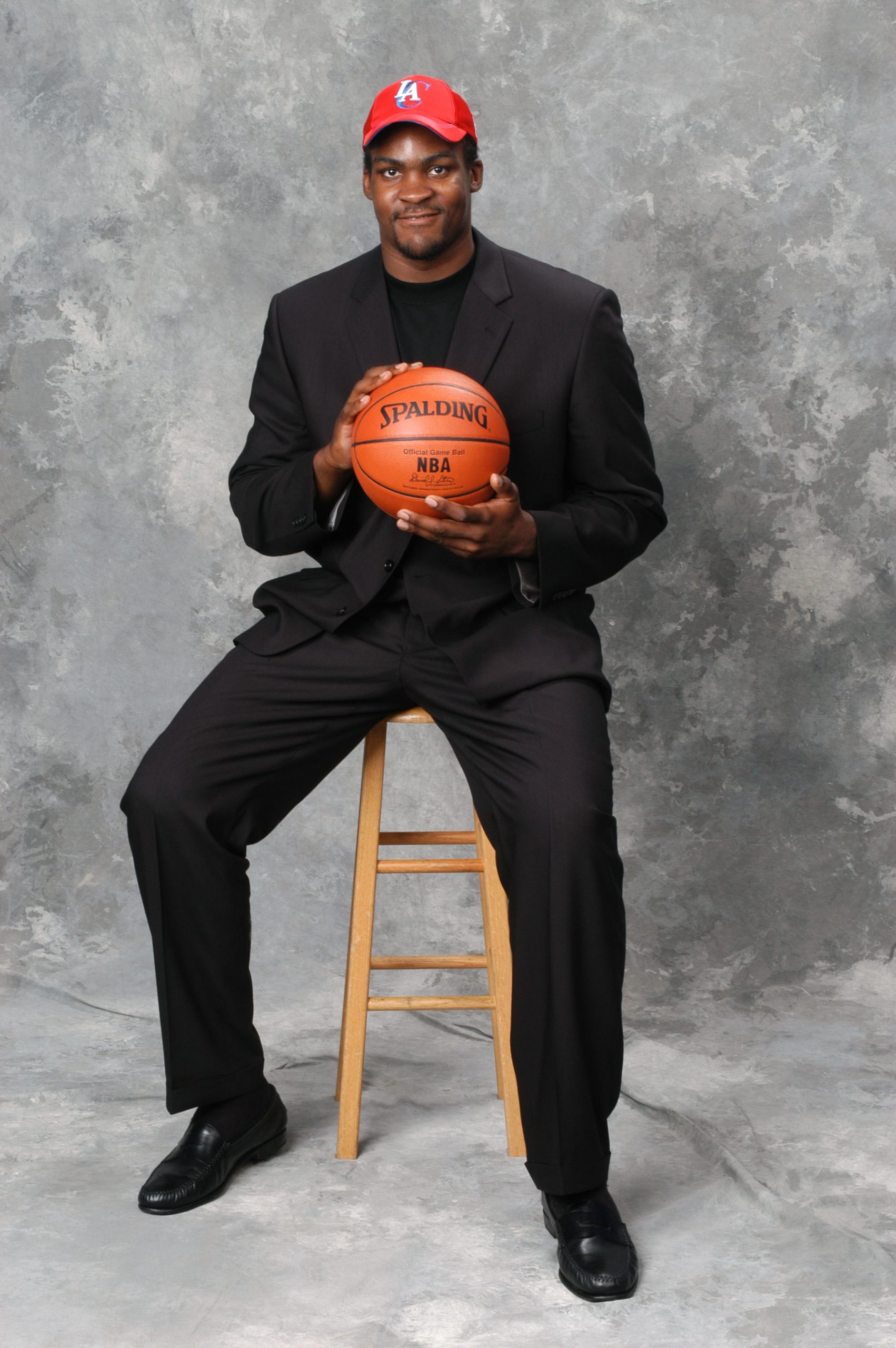 A first-round selection would have meant a guaranteed NBA contract. Going in the second round placed Schortsanitis in a purgatory of sorts, with his rights belonging to the Clippers but buyouts attached to his contracts overseas.
While he was generally playing well and having fun with the Greek National Team and several high-profile Greek teams (most prominently Olympiacos, with whom Sofo played exhibitions against the likes of the Spurs and the LeBron/Shaq Cavs in '09), Schortsanitis wasn't talked about much in NBA circles through most of the '00s. He was also occasionally disciplined for exceeding weight limits.
In the summer of 2010, a fit Schortsanitis returned to the States and took part in Summer League with the Clippers, who still owned his rights. He was 25 and the window to make the NBA was still open. Alas, it didn't happen. In the years that followed, his rights were involved in a couple of NBA trades but he never really got close to the NBA again.
"It's OK that it never happened," Sofo says today. "If I was in the United States for a career, I wouldn't have met my beautiful wife or have my kids, so it all worked out."
While the NBA wasn't in the cards in 2010, Schortsanitis still advanced his career, joining the EuroHoops power Maccabi Tel Aviv in Israel, with whom he spent the better part of four years.
"The highlight of my career was my years with Maccabi," he says. "The people there were great and I had a lot of fun. I was blessed with having really good teammates all the time. We won the Euroleague. That was great. I still have a lot of good friends over there."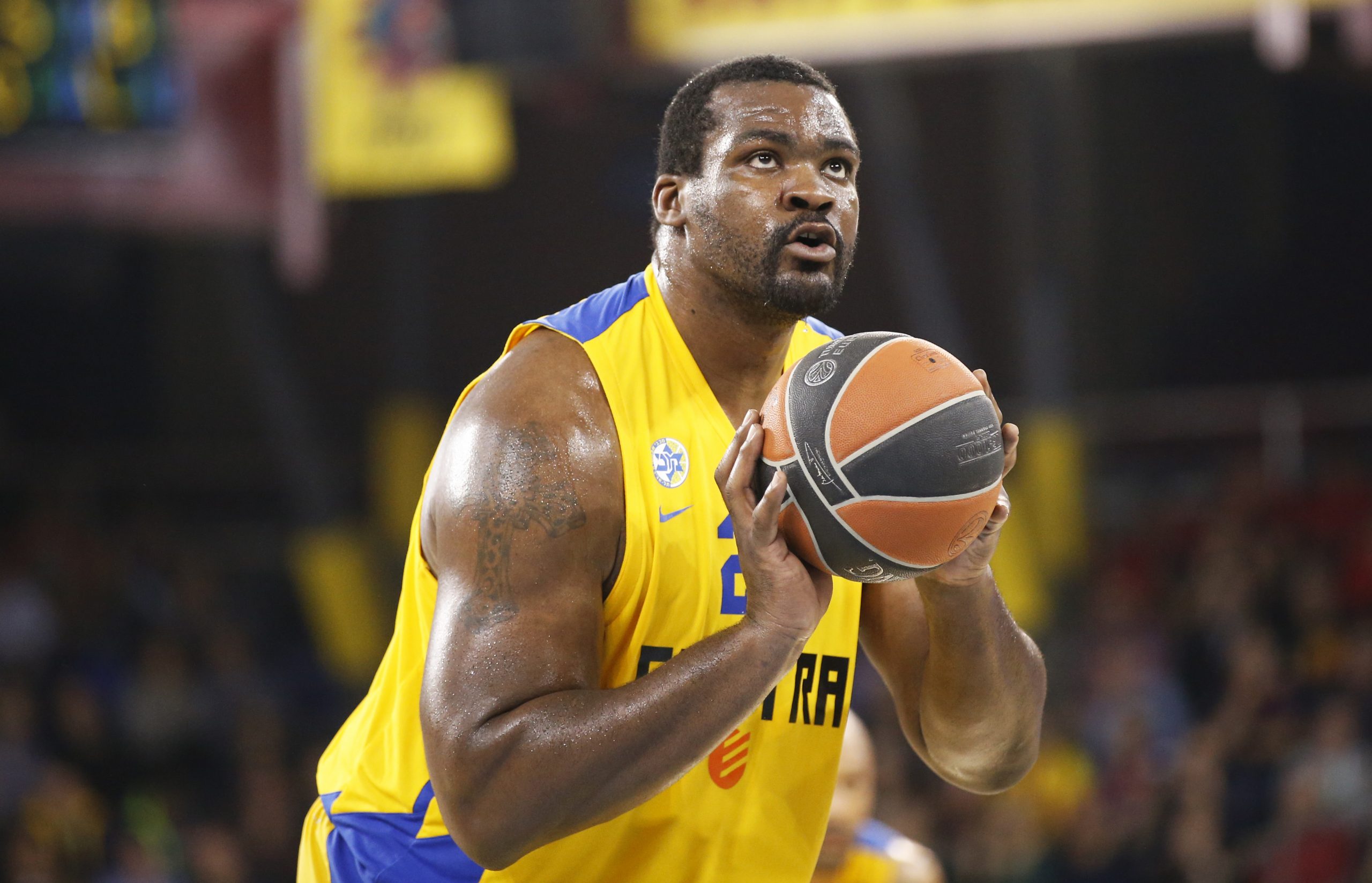 From 2015-20, Schortsanitis played primarily in Greece, slightly diminished by age and injuries but still a big, popular player.
Being in Greece, which was on strict lockdown for much of the pandemic, meant a lot of family time. As things open back up, Schortsanitis says he may not want to ever become a full-time basketball coach, but that he does like working with kids on their skills. That could include his kids, a 9-year-old son and an 8-year-old daughter.
"They tell me they want to do basketball like I did," Schortsanitis says. "But I don't want to be that kind of dad that tells them they have to play. They'll decide what they want to do. We'll see. I'm happy that they're thinking about that."
In the meantime, he'll support his friend Giannis and the Bucks ("Of course!") and be hit up for historical pieces like this one every once in a while. Extremely modest on the phone and showing a humility typical of Greek culture, Schortsanitis declines my claim that he is a part of history. But he doesn't deny that, at least because of the greatness of his peers, his draft class was something special.
"Carmelo, Wade, LeBron, Bosh? We had so many great players."
---
SLAM PRESENTS THE '03 DRAFT AVAILABLE NOW.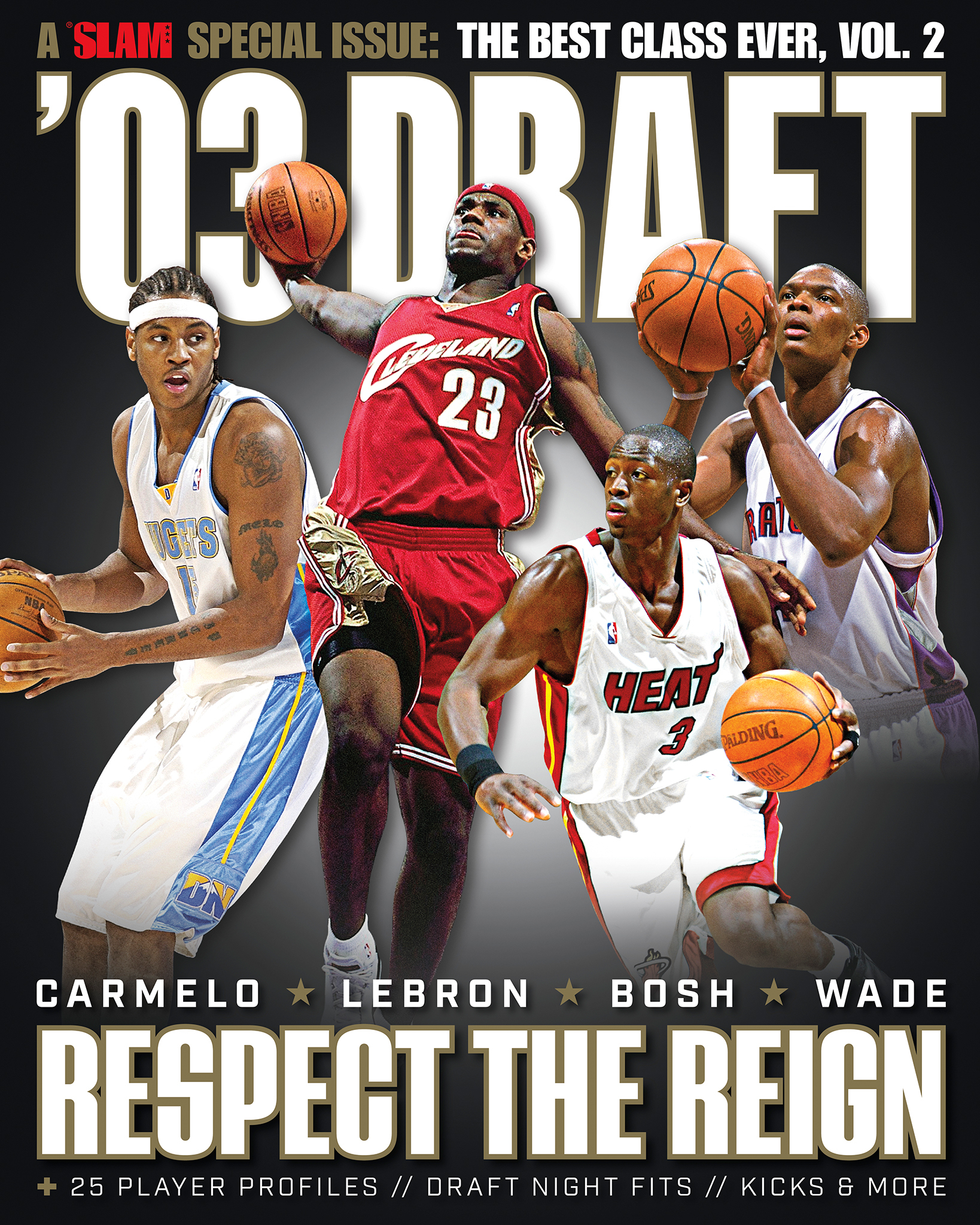 Ben Osborne is a former SLAM Ed. and is now Head of Content for Just Women's Sports.

Photos via Getty Images.