Led by Guest Editor Carmelo Anthony, SLAM's new magazine (below) focuses on social justice and activism as seen through the lens of basketball. 100 percent of proceeds will be donated to the Social Change Fund. Grab your copy here.
—
The photo of the banana boat NBA squad and the opening speech of the 2016 ESPYs that focused on social justice. Two starkly different events but two of the best #NBATwitter and overall sports moments of the past decade. Besides the players involved (Chris Paul, Carmelo Anthony, Dwyane Wade and LeBron James), can you think of what else these occasions had in common?
Yes, the tone of the events are in extreme contrast, but the connective tissue between them is the same group of powerful women behind them. Carmen Green-Wilson, Lisa Joseph Metelus and Asani Swann are some of the biggest career influences of the aforementioned players and shapers of historical sports moments, yet you probably haven't heard of them.
"If you see the men, you see our work," says Asani Swann, Founder and Chief Strategist of Business Beyond the Ball.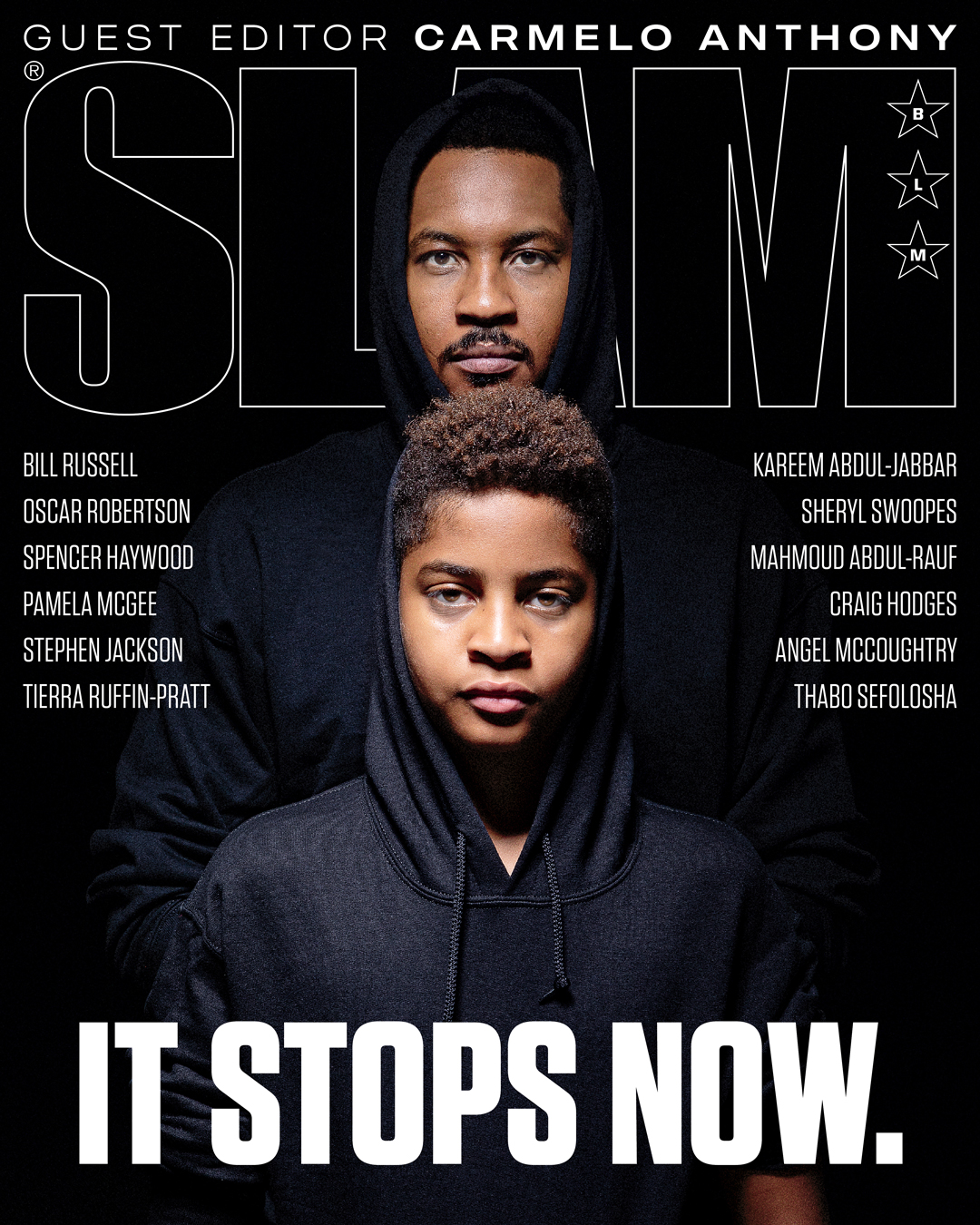 After calling for justice in an Instagram post, Anthony reached out to his close friends, and the group starting thinking of ways they could make a bigger, more impactful statement. Enter Swann, Green-Wilson and Joseph Metelus. Days before the ESPYs, the team got on a call to brainstorm and created what would be the framework for the idea that their clients turned into a historic moment. Four Black NBA All-Stars stood in front of the world and called on their fellow athletes to use their influence to bring about social change Alongside the ESPYs speech, one of Swann's proudest moments is helping her client Anthony build and dedicate a basketball court in Soweto, South Africa.
"There is no denying the work that I have produced. There is nothing wrong with owning the work you create," Swann says.
"As women we aren't usually the ones that get credit for a lot, especially being in such a male dominated space," CAA Sports Executive Lisa Joseph Metelus says. "I think we're just living in a time where women deserve the credit. They deserve to be uplifted. They deserve to be recognized for their efforts."
Joseph Metelus was recently recognized with a much-deserved promotion at CAA Sports, which represents Dwyane Wade, making her the only Black woman on CAA's board. She understands the responsibility of representation that comes with her role but also knows that she is never alone.
"It's really important that I don't just bring my voice in the room, but I bring the collective, Black voice in the room," Joseph Metelus says. "This moment is definitely not about me. It's really about us being in that room together. And that's what I always want [it] to remain as."
Joseph Metelus and her counterparts often take on many roles in a player's business affairs. Their title says one thing but there are a myriad of other jobs incorporated because they can relate to their clients as Black people.
"There's an extra level of trust. So then you end up being the executor of all things, that catch-all, like, 'She knows that,'" Green-Wilson, who works with DeAndre Jordan and Chris Paul on their philanthropic efforts, says. "I have to know everything about everything with regards to the projects I manage. I have to be able to wear multiple hats."
When speaking to these powerhouse women, you can't help but think of Black Girl Magic. But true sweat equity and around-the-clock ingenuity, not magic, are the career-propelling characteristics they share.
"Work as hard as you can with as much integrity as you can. My work ethic is the only thing I can control," says Ashley Blackwood, a communication strategist who has represented multiple NBA players and teams.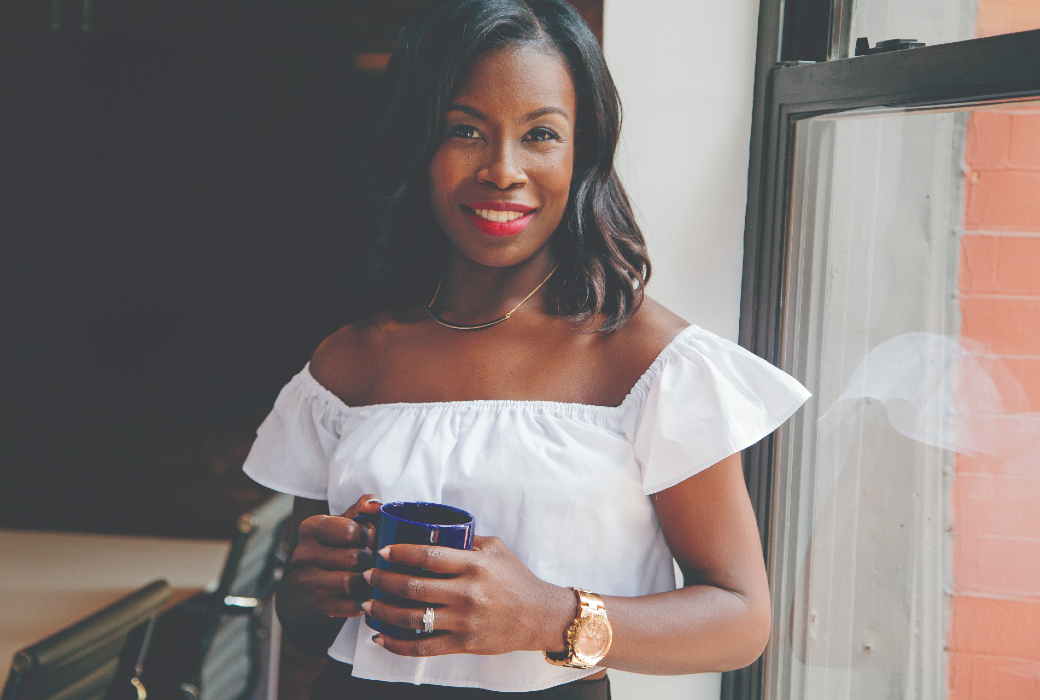 Being able to relate as Black women is another one of the attributes that make them a unique fit for their careers alongside powerful Black male athletes.
"When we're going through a resurgence of the Black Lives Matter movement, to be able to call up a player and say, 'Hey, how are you feeling? Let's talk about it,' and we can feel it all on the same level, because we're from the same background, that's an advantage I have," says Arlesha Amazan, an executive and athlete brand manager and marketer at CAA Sports.
But don't get it twisted, these women don't just let being Black do the talking for them. They are extremely versed in their fields with over five decades of experience between them. Their education level often consists of advanced degrees. This should be of no surprise, though, because by both race and gender, a higher percentage of Black women (9.7 percent) are enrolled in college than any other group, including Asian women (8.7 percent), white women (7.1 percent) and white men (6.1 percent), according to a length study from the National Center for Educational Statistics cited by The Root in 2016.
In addition to being highly educated and more than qualified, these women also benefit from sisterhood, both organic and created.
In 2009, Kevin Love's business manager, Shannon McGauley, Joseph, Wilson and Swann started PLAY MAKE HER, "a collective of female influencers, game changers and groundbreakers in the sports and entertainment industry."
PLAY MAKE HER events usually occur at tentpoles in the sports calendar like the Super Bowl or NBA All-Star Weekend, since those are times when the women know they are likely to be in the same location for work.
"We had a moment where we were just on the phone talking and said, 'There's really nowhere for women in sports to congregate and network, why not create it?'" Swann says.
Women from all cultures, levels and professions in sport and entertainment are encouraged to attend the events.
But when it comes to making big things happen, the real magic is that these women don't even have to be in the same room. Give them a strong group chat and their quest to conquer the sports world is on its way.
"We are natural survivors and thrivers," Swann says. "We hustle on a different vibration."
—
Adena Jones is a contributor to SLAM. Follow her on Twitter.
100 percent of proceeds from SLAM's new issue will be donated to the Social Change Fund. Grab your copy here.
Photos via Getty.