This story appears in a magazine dedicated to the most iconic draft class ever. Get your copy.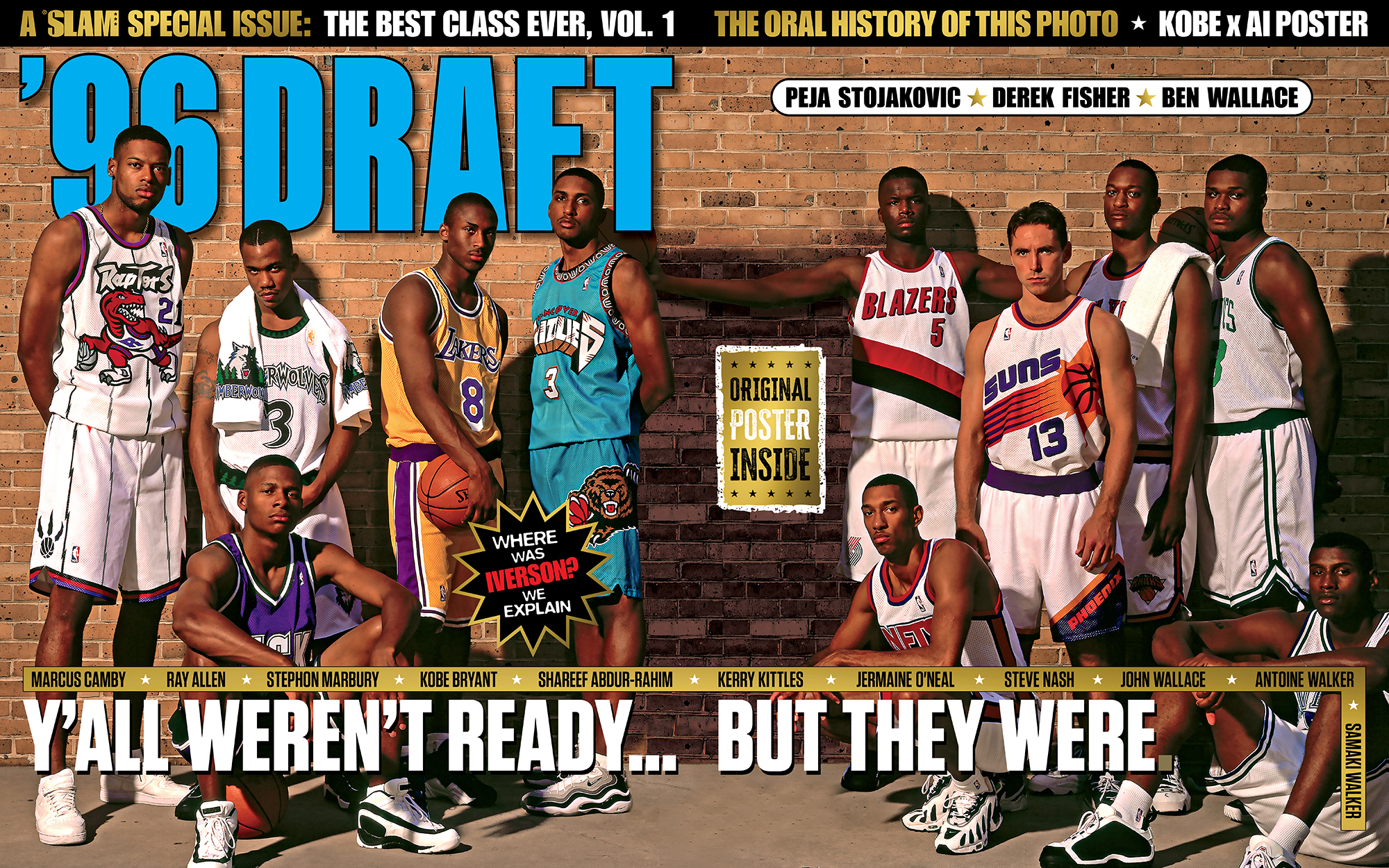 The Recall. Late summer, 1995. July-ish. Exact date, can't remember; hazy shade of OG. I got a call. "That kid Iverson from Georgetown is down here killin' folks in the Kenner League!"
Wait. "Iverson, the 'Defensive Player of the Year' in the Big East last year? As a freshman? The one who got caught up in all of that racist Virginia bullshit in high school? The football player?"
"Same dude! He's averaging like 50 against pros!"
"N—a, please."
"N—a, listen!"
Heard. Days later I'm in DC. On O Street. McDonough gym on GT campus. I walk in at halftime of a game that Iverson's team is losing by 22 and he has "around" 20 points. He and the coach are arguing throughout the entire halftime. No warm-up. The second half starts. And…
It's hard to explain in a paragraph (or a book) what transpired in that second half. Part religious, part spiritual, part second-coming, part WTF. In a single word, it was an "awakening." So much so that I called DP (Dennis Page, Publisher of SLAM) and told him of my baptism.
GRAB YOUR COPY OF SLAM PRESENTS '96 DRAFT FOR EVEN MORE GOODIES FROM THE ISSUE.
Me: "We gotta put this Iverson kid on the next cover."
DP: "Not happening. We've never had a college player on the cover. It won't sell."
Me: "I'm telling you, I've seen the future of the game. He's it!"
DP: "Great. We can do a story. But I'm not putting a college player on the cover. Period."
That experience led to Iverson's second ever national magazine cover. While Sporting News recognized him prior to our Issue No. 9, we canonized him. No other non-NBA player had ever graced page 1 of an issue and no national publication had ever done a feature on Iverson without "dehumanizing" him. Also—as the story has now become something of legend on its own—no other player was used as a threat for me to file an "irreconcilable difference" divorce from SLAM. (Note: Except probably for the few times DP wanted to fire me. But that's a story for Issue #500.) So there was something there, in Iverson, that I felt deeply about. Something I covertly believed in and was willing to defend and fight for. At the time everyone was on this search for finding "next." The "next" Jordan, the "next" Magic or Bird, the "next" Isiah, the "next" Iceman or Bernard King. To me, Iverson wasn't "next." He was beyond all that. He was "new."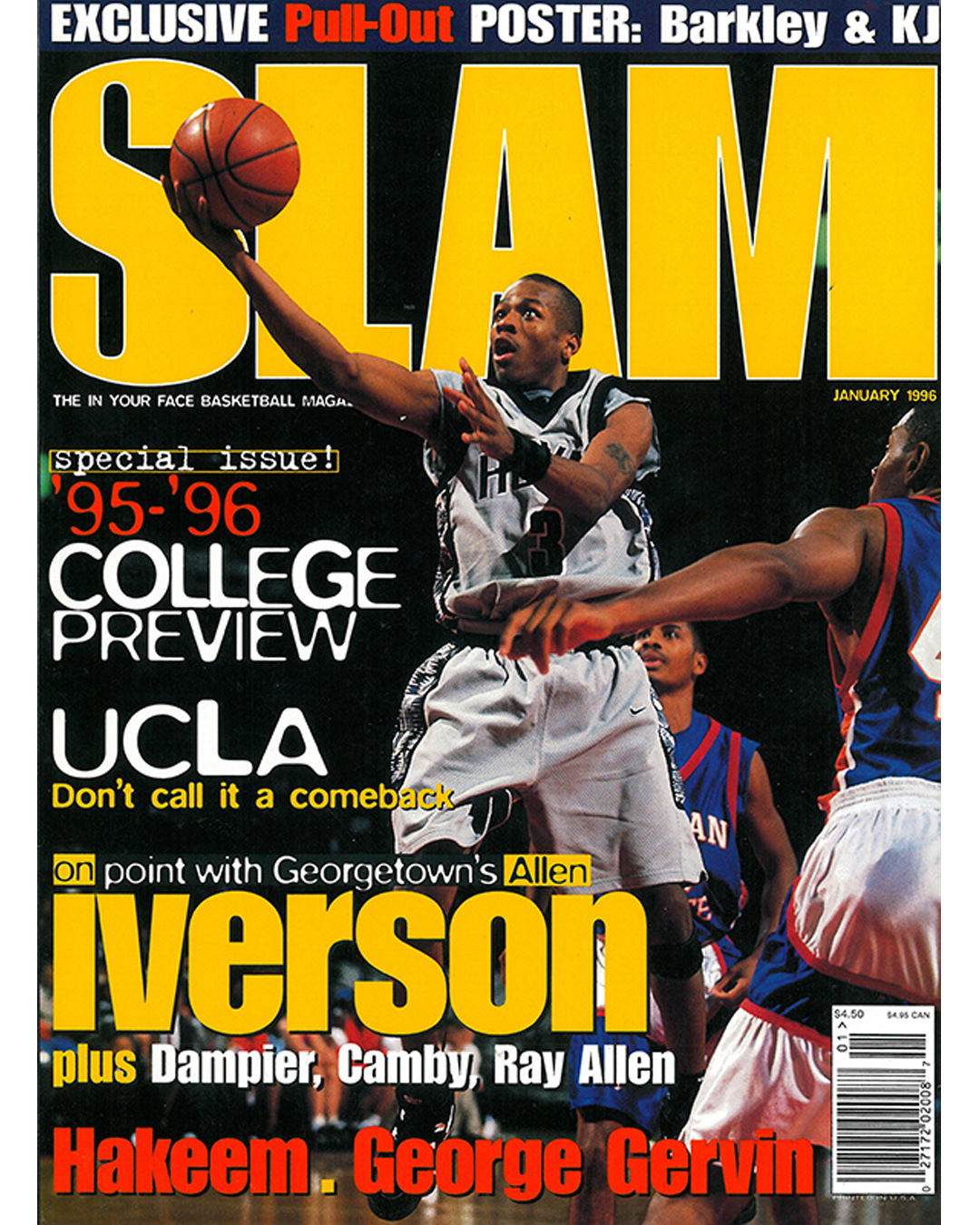 Oh yeah, Iverson's team won that game and he finished with 62.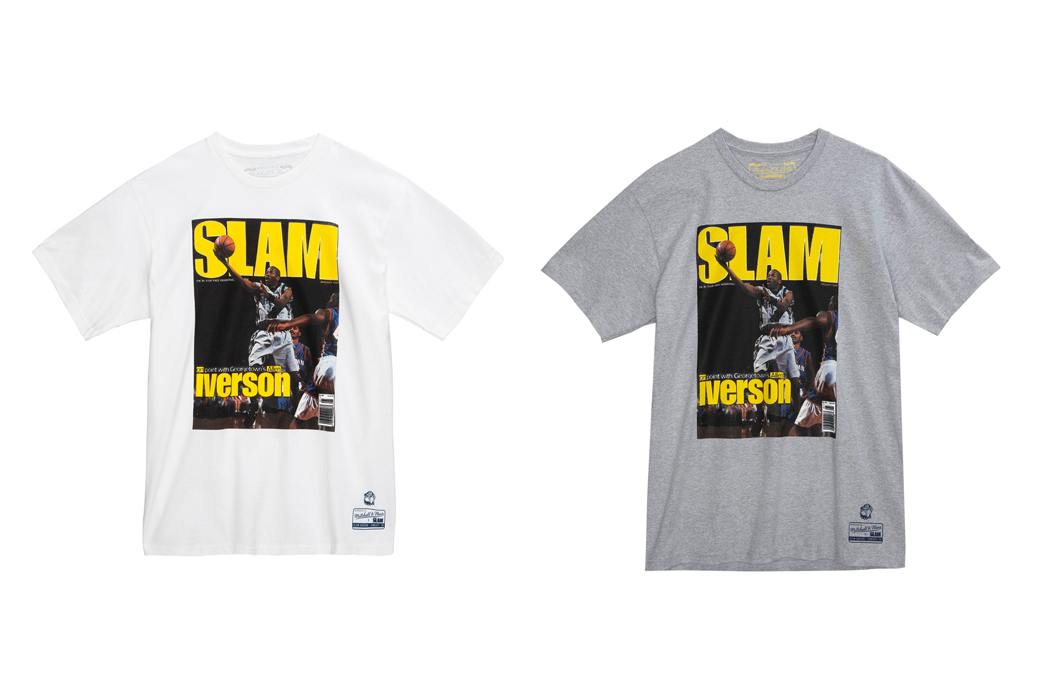 HIT UP @SLAMGOODS ON INSTAGRAM TO GET YOUR SLAM 9 COVER TEE
To say I saw the future, of what Iverson was becoming, meaning, would be a lie. The cultural impact, the shining and gilding light of America's overlooked, disrespected and misunderstood underclass, the unapologetic regal drip kingness of his presence, the Black self-assurance. In him I saw me, if I'm being two hundred. I saw the size, the arrogance, the not belonging, the "you're not supposed to do what you do," the "watch the fuck what I'm 'bout to do," the anger, the fight, the pride, the skin color, the tone, the stubbornness, the defiance, the anti, the loyalty, the leadership, the love. I saw a mirror. A black mirror of I. I also saw a younger version of something I'd never become. For I would never be that great in anything as he was at balling and my fight didn't come from that deep within. I saw a life I couldn't have survived but he did. I saw the reason this magazine and I found one another. Someone had to be him to tell his story the way it was supposed to be told. For that purpose, I was the "i" in him.
And that led us to the classic '96 cover, the one he famously ghosted us on. Which led us to many other covers, most if not all iconic. Covers that shaped who he was, covers that shaped this magazine, covers that gave the world a better and fairer insight into him and who he would become. More than just an athlete, more than just a basketball player, more than just a superstar, more than just the "pound-for-pound" GOAT. So understand, what I saw when I saw Allen Iverson hooping for the first time was something more than basketball. What I saw on that day was someone showing me what freedom looked like.
—
SLAM PRESENTS '96 DRAFT IS AVAILABLE NOW.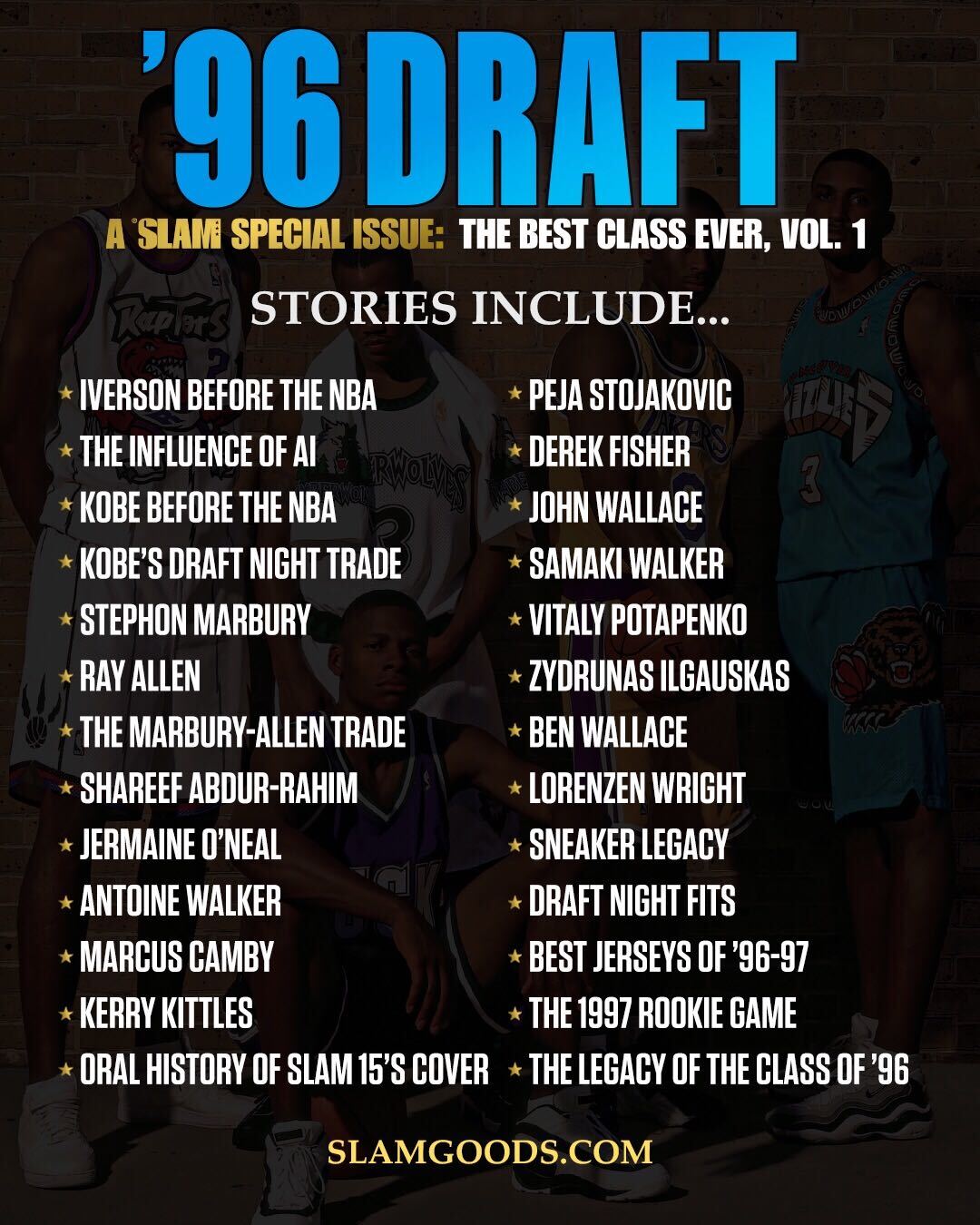 PICK UP YOUR COPY OF THE SLAM REWIND SERIES, STARRING ALLEN IVERSON, RIGHT HERE