Trace 'N Chase Sports Museum in Greece Celebrates the Game with Memorabilia and a SLAM Wall of Fame
They say real recognize real. You bet. When Ioannis Sompolos decided—in the middle of a worldwide pandemic, no less—to start building the Trace 'N Chase empire, fellow Greek Giannis Antetokounmpo was already boasting a couple of MVP awards but had yet to lift the Larry OB. Not that it would take a lot of time for both to reign supreme in their respective endeavors. Giannis grabbed that first chip and, by the time he did, Trace 'N Chase had already been born in Thessaloniki, Greece, and was thriving in the memorabilia industry with partnerships linking the store to behemoths like Panini, Upper Deck and Topps. Soon, their status as an official retailer across the pond was cemented.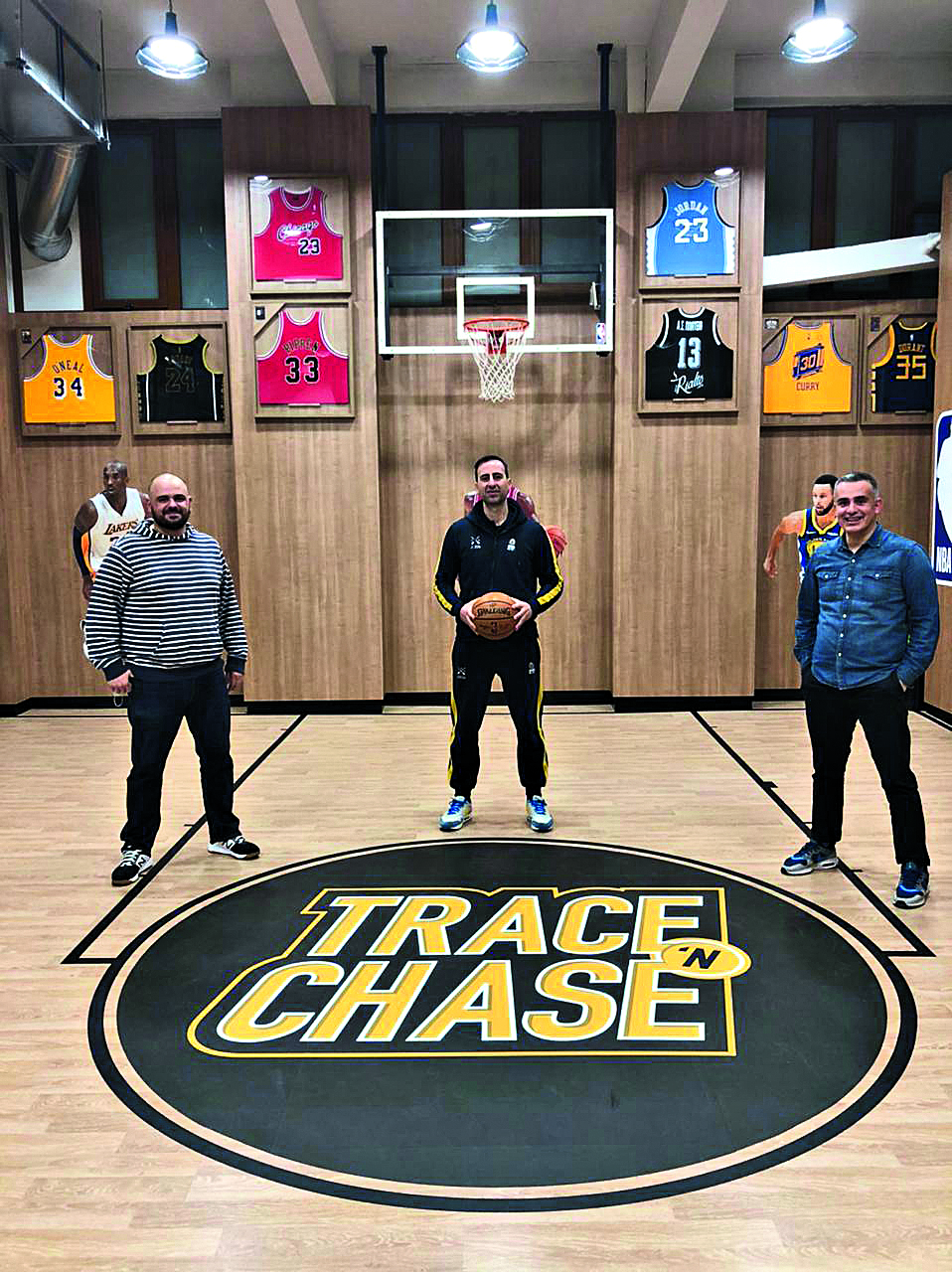 At the end of the day, settling on Trace 'N Chase as the brand name made all of the sense considering that the hobby of collecting (trading cards, jerseys, sneakers—you name it) is purely about seeking and landing deals on unending indefatigable effort. This sports museum and safehouse for collectors has everything from Kobe Bryant and Michael Jordan signed basketballs, to a corner exclusively dedicated to Giannis with replica rings and trophies, to a mini basketball court full of player-inked jerseys…and the SLAM Wall of Fame, of course.
In content producer Dio Nikiforos' own words, "The vision of Trace 'N Chase is to grow and develop a strong basketball culture, and SLAM is and has always been a major part of the hoops culture."
A 60-cover-on-rotation, hand-crafted and meticulously curated hardwood panel, the SLAM Wall of Fame guards the entrance to the world of Trace 'N Chase. "We really love the NBA, so everything up there is the direct result of our admiration for all athletes." Real recognize real. For more info, check out @tracenchase on IG.
---
Courtesy of Trace N Chase and Stefanos Tsakiris.