After Leading the League in Three-Point Percentage, Yuta Watanabe is Continuing to Blaze his Own Path
On November 3rd, 2004, an eight-year-old Yuta Watanabe sat inside his home in Miki, Kagawa Japan with his eyes glued to the television. With 10 minutes left in the fourth quarter of the Phoneix Suns vs. Atlanta Hawks matchup, he began screaming as Yuta Tabuse – the first Japanese-born player to play in the regular season – tied his drawstrings and took the court.
"At that time my dream was already to make the NBA, so I was saying, hey that's a Japanese guy playing in the NBA, I feel like I can do that too. I gotta go to work," Watanabe tells SLAM.
Once time expired he picked up his basketball and went straight to work. He hasn't looked back since. 
It's been no secret that "Yutamania" has struck the Brooklyn Nets at their core this season. As of press time, the 6'8 forward is leading the League in three-point percentage, a scintillating 50.6 percent to be exact. From "Big Shot-anabe" to "Got-anabe" to "Yuta the Shootah"—Ian Eagle's been having a whole lot of fun this year—Watanabe always seems to be in the right spot at the right time.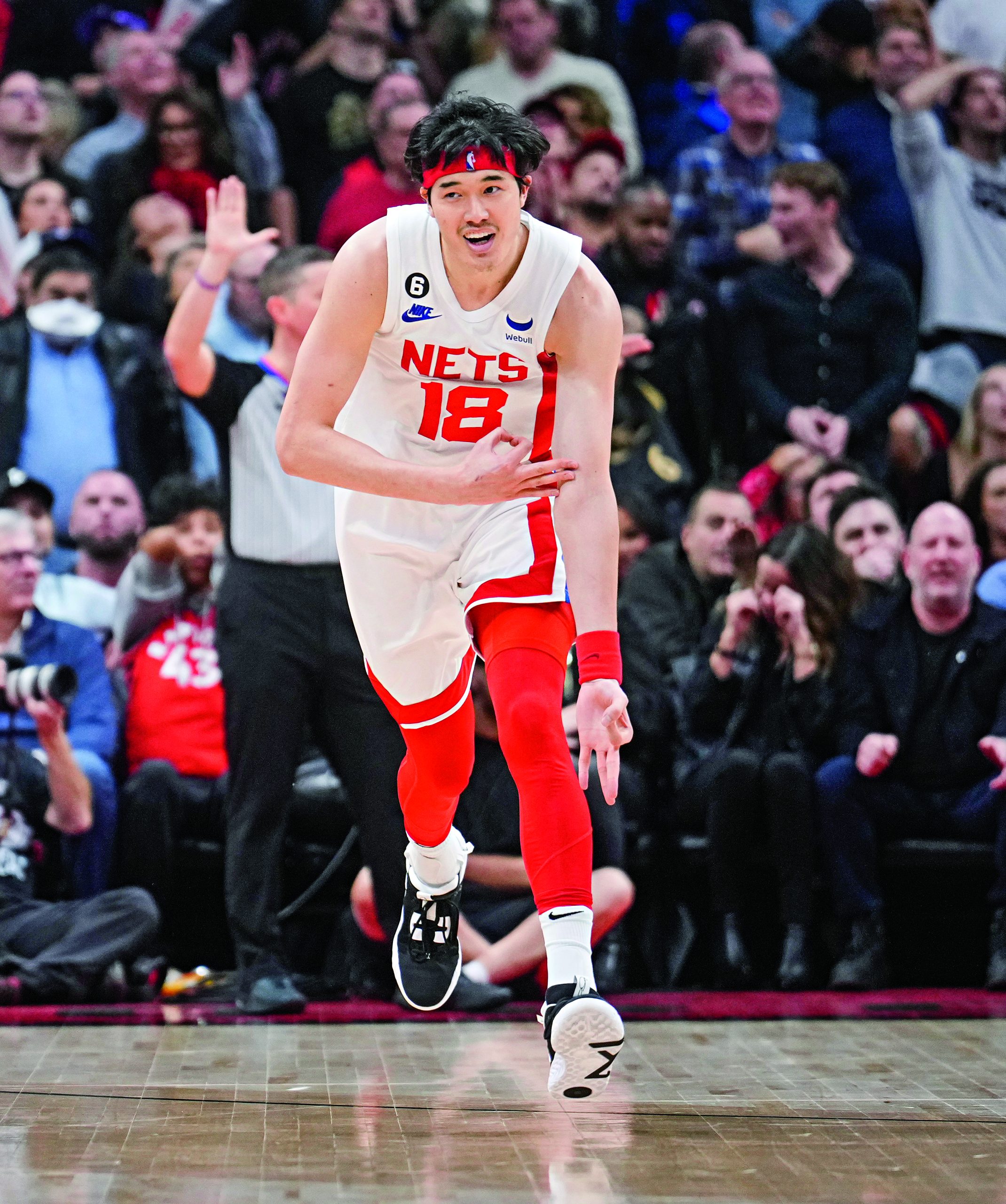 Sprinting to the deep corner on each possession and crashing the glass as the shot clock dwindles, the former G-League product has been a driving catalyst for the Net's climb back toward the top of the East with his marksmanship and adhesive defensive presence.
"It didn't just happen over the summer or only this season, I've been putting in work since day one. It's just slowly paying off now," Watanabe says over Zoom from a downtown Phoenix hotel in mid-January.
The career numbers aren't just a factor of (formerly) sharing the court with KD, Kyrie Irving and Ben Simmons, but as Watanabe says, it's the confidence they have in him that's added fuel to his accuracy. Anytime he knocks down a trey, dives for a loose ball or strikes up a clean contest at the rim, there's Kevin dapping him up, or Royce O'Neal smacking his head in approval.
"The other reason I'm shooting well is because of them. They always support me, give me confidence, all kinds of stuff," Watanabe says.
For an 18-year-old graduate from Jinsei Gakuen High School, Watanabe had to blaze his own path to the League. Spending a year at St. Thomas Moore led to a four-year career at George Washington University. From earning a two-way contract with the Grizzlies to suiting up in Toronto to having his contract with the Nets guaranteed in early January, Watanabe has left breadcrumbs in his wake for the next generation to follow.
Sift through any highlight of Yuta on YouTube, and we mean any, and you'll find comments sprinkled throughout written in Japanese. The second-ever Japanese-born player to reach the Association has grown accustomed to being one of the firsts. From becoming the first Japanese player to earn a Division 1 scholarship at George Washington to having the best-selling NBA jersey in Japan two years running.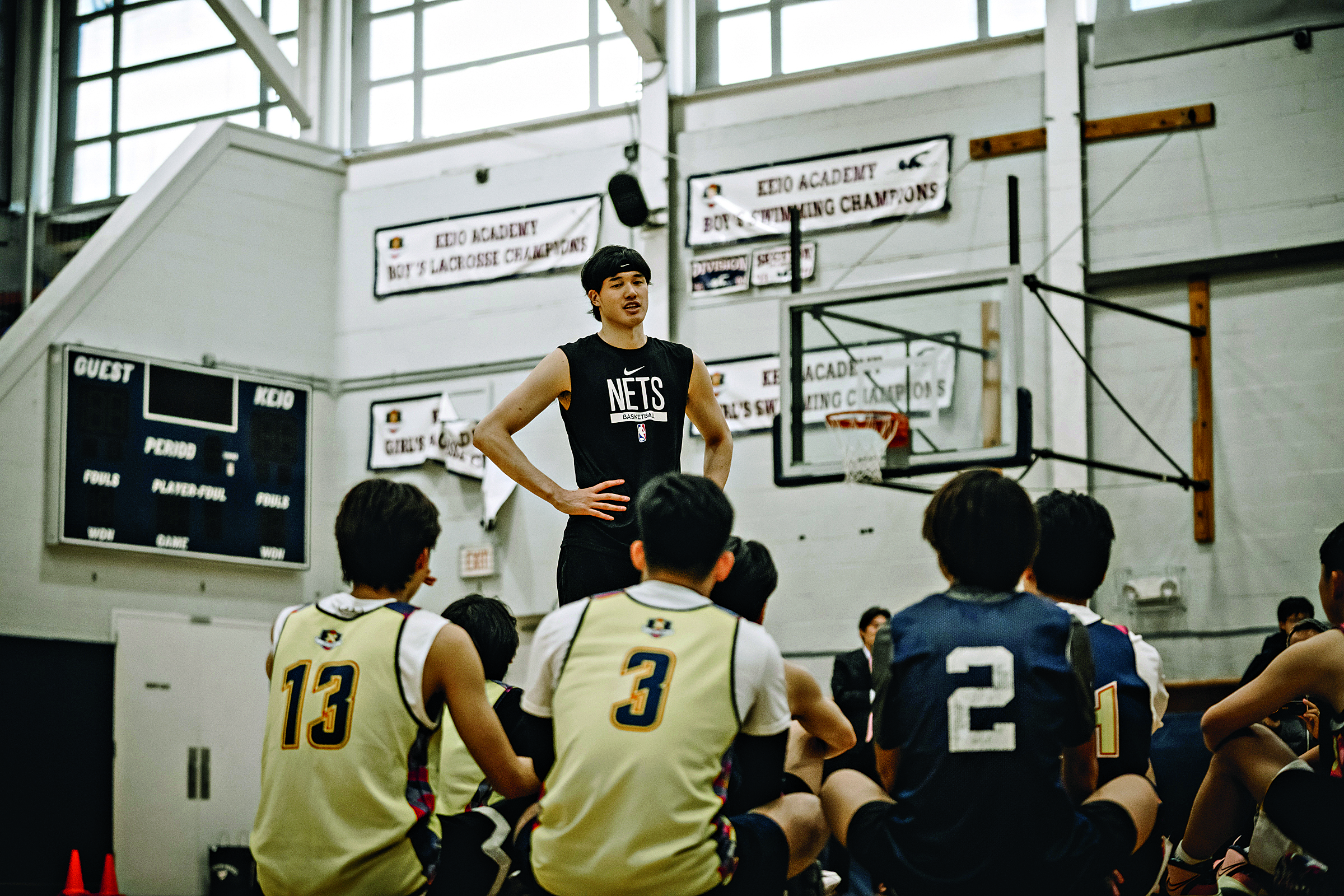 The Nets were also the most-watched team on Japan's NBA Rakuten streaming service through January. 2nd, up 83 percent from last season.
Droves of Japanese reporters have followed the dubbed "Chosen One" since he was 16 years old playing for the country's national team. He's always provided candor and grace. Expanding his time for questions more than once over so that publications thousands of miles away can report back as much information as possible about the 28-year-olds journey.
As just the second-ever Japanese-born player to play in the L, there's rarely been a time when talk around Watanabe has fallen to a whisper. As such, the son of two former Japanese professional basketball players has long since been keen on his controllables.
"There are a lot of things that I can't control, but there are always things that I can control like my work ethic. Every day, that should never change no matter what," Watanabe tells SLAM.
The effort he exudes on a daily basis has only begun to pay off on the biggest hardwood stage in the world.
Dropping a season-high 20 points in Portland on a gloomy mid-November night, the following home game against the Memphis Grizzles would prove to be yet another defining moment in his budding career.
Ending the third quarter up by three in their crisp white Basquiat-inspired City Edition jerseys, the Nets were shot out of a canon to start the fourth enacting an 18-5 run fueled by four threes from Watanabe against his former squad.
Subbing out of the game to a standing ovation from the Barclays crowd, thousands of voices shouted his name in unison. A prototypical sporting gesture, but one Watanabe had never experienced until that fateful November night.
"After the game they're all standing up calling my name, that was something I never thought would happen. It was an emotional moment for me," Watanabe says.
Atop his NBA responsibilities, the weight of an entire nation's hopes surrounding the sport rest, in part, on Watanabe's shoulders. An ambassadorship he's always been keen to foster; knowing his growth broadens the avenues for future hoopers.
And with over 30,000 Japanese Nationals living throughout the five boroughs and beyond, you'd be hard-pressed to not find the culture's immense impact. Case in point? the Keio Academy of New York located in upper Purchase, Harrison.
An overseas branch of Minato City's Keio University, Yuta got to witness firsthand the impact he's made as he ducked through the door frame of the main gym on the morning of November 28th.
Shaking each other in uncontrollable excitement while boasting permanent smiles strewn across the gym, the cheers of the boys and girls varsity teams grew louder with each cross-over, step-back three and throwdown. Oh no, Yuta didn't take it easy on 'em. "That's something every NBA player has to do even when you're going against even high school players, you gotta show them who we are," Watanabe says with a laugh.
Rekindling his joy for the game, the eyes and expression of each player's face mirrored the look etched onto an 8-year-old Watanabe when he watched Tabuse take the court on TV. Reminiscing back to a time when he shared their same hopes and dreams, Watanabe said to himself afterward, "Yeah when I was in high school I was like them. I was just enjoying basketball, always smiling. It was really amazing."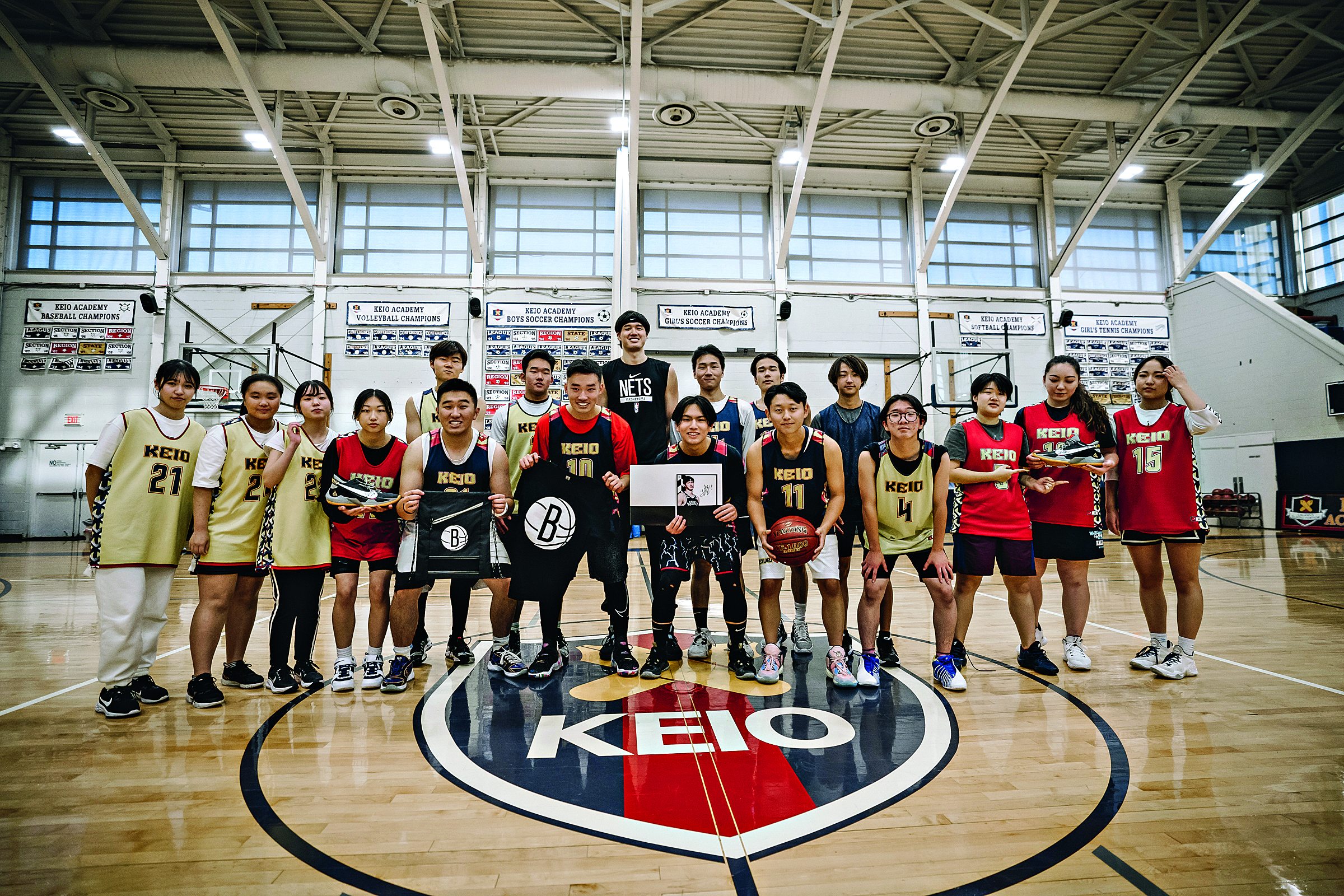 But when he first expressed his NBA dreams and traveling to the States, jubilantly youthful Watanabe was laughed at, told his "dreams" were too far-fetched, unrealistic. It's not like a path was clearly paved for Yuta to walk like the hundreds of US-born draft hopefuls each year. In the meantime, the work would have to do. And now that he's here, he's steadfast on broadening the avenue he's strutted down thus far.
"I think it's really important for me to keep inspiring them," Watanabe said. "They don't have to be me. I want them to dream bigger. I want them to feel like, 'I wanna be Kevin Durant. I wanna be like Kyrie Irving.' Just don't be Yuta Watanabe. Dream bigger."
But to be honest, being Yuta Watanabe sounds pretty great.
---
Photo via Getty Images.