IMG Academy has facilitated the overall athletic development of athletes for more than 35 years. From countless NBA and international pros like Amar'e Stoudemire, Iman Shumpert, Jimmy Butler, and Maurice Harkless, to thousands of youth athletes, IMG Academy helps athletes of all ages and ability levels reach their full potential. By teaching revolutionary, innovative, and comprehensive training programs, athletes are able to improve across all areas of their game.
This training series addresses shooting and dribbling techniques for all levels of basketball athletes. These are two important skills that every player can apply to their game and also the two skills that make NBA stars like Stephen Curry unstoppable! Visit SLAM every Tuesday to check out a new drill, from beginner to advanced, to take your game to the next level.
To learn more about IMG Academy's boarding school or camp programs, visit IMGacademy.com.
Beginner #1: Pound-Cross-Wrap Stationary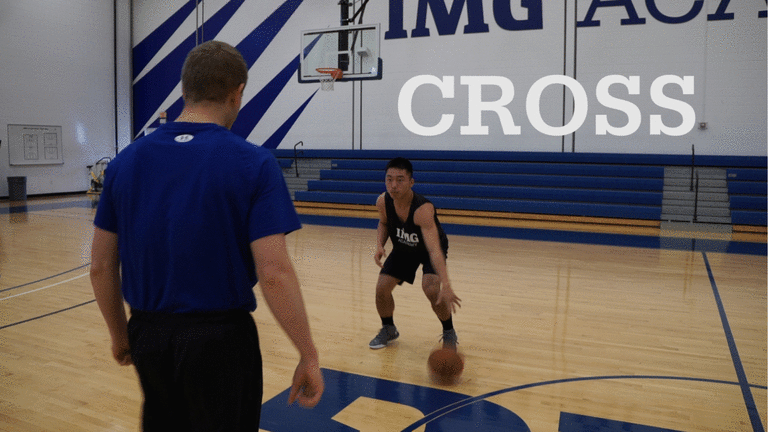 Instructions: The player will stand still with one ball. The player will begin dribbling with the coach commanding each move. The player will then execute each of the moves commanded by the coach, taking the ball directly in front of them (cross), between their legs (between), or behind their back (behind or wrap).
Purpose/Benefit: This drill will help players with overall coordination, ball skills, reaction time and dexterity.
Beginner #2: Four Chair Handle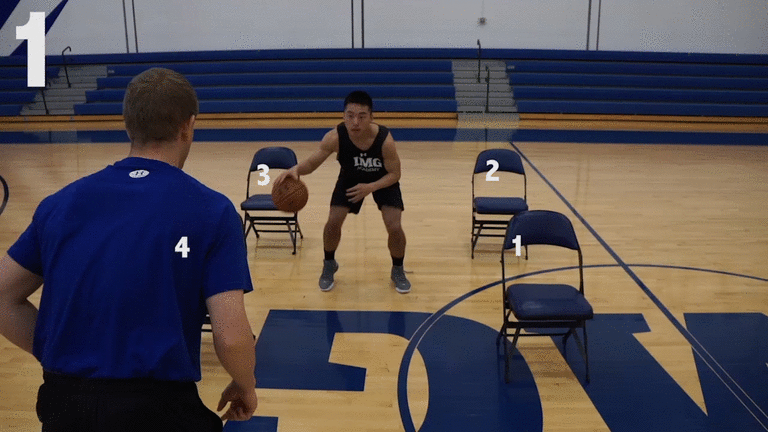 Instructions: Cones or chairs should be placed in the shape of a square on the floor approximately 4-5 feet apart from each other. The player will stand in the center of all of the chairs or cones and begin with intense, foot fire dribbling. Each cone will be assigned a number beginning in the top right corner (#1) and going clockwise (#2, #3, #4). The coach will call out the number of the chair and the player will go straight ahead or straight backwards around the chair or cone as fast as they can to eventually get back to the starting point while keeping their eyes up. The coach will continue to call out the numbers depending on the success or failures of the player.
Purpose/Benefit: Players will learn how to move and react quicker in the types of directions most common for basketball. Changing directions quickly and reaction time is mixed with hand-eye coordination and listening skills.
Related:
Beginner Shooting Drills