As she begins packing for her arrival to the University of Louisville in three days, Asia Durr can't help but reminisce over the journey that led her to this point. When the 5-11 guard arrives on campus for summer classes, she'll be doing so as arguably the highest-rated women's college basketball freshman in the land.
No one put a ball in her hands, though—she took it.
Durr still vividly remembers how, at the age of 3, with her father training her 8-year-old brother for an upcoming game, she decided to literally take the rock—and her future—into her own hands.
"I took the ball, and my dad said I started bouncing it and doing crossovers and going between my legs," she recalls. "And then he said, 'Do it again!' I just kept doing it. Basically, I just took over the time he was trying to practice with my brother and then he started practicing with me. My brother wasn't too happy."
And as easy as she made it look back then, she's done the same ever since, especially at St. Pius X in Atlanta over the past four years, where she comes away with an array of records and national accolades.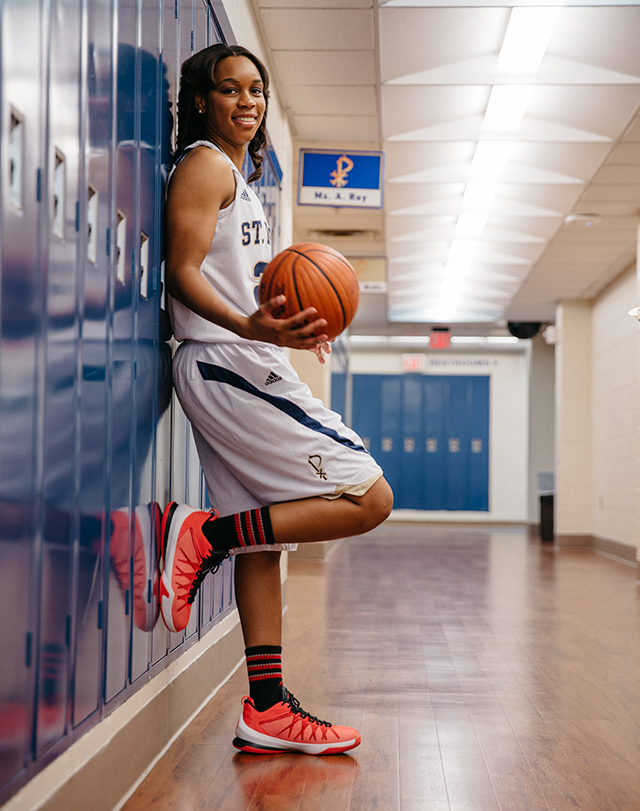 As a sophomore, the future Cardinal led her team to the 3A state championship after averaging 21.2 points, 6.8 rebounds and 2.6 steals for the 30-3 Golden Lions. Her junior year, she led St. Pius X to a second consecutive 3A state title and another 30-3 record, this time averaging 24.4 ppg, 7.1 rpg and 2.5 spg. She was ultimately named the 2014 Gatorade Georgia Player of the Year.
This past season, while falling short of three-peating after a loss in the state quarterfinals, Durr posted 33.3 points and 6.4 rebounds per game (while shooting better than 50 percent from the floor and 46 percent from behind the arc) on her to way to repeating as Gatorade state POY. She graduated as the school's all-time leading scorer, male or female, with 2,764 points.
"It was tough knowing that it was my last year of high school basketball and I'll never be able to put on that jersey again," says Durr of almost three-peating. "But you can't win everything and sometimes you just have to remember how blessed you are. "
The two-time Georgia Miss Basketball is starting at Louisville this summer in not-so-ideal circumstances. While running in late April, she pulled her groin and figured it wasn't anything that stretching wouldn't heal. A couple of weeks later, while at the USA Basketball U19 tryouts in Colorado Springs, she aggravated the injury and returned home for a check-up. An MRI revealed small tissue damage; she was ordered no sports activities for a minimum of six weeks.
So now, halfway through the shut-down and days away from moving into the dorms, the All-American guard known for her craftiness with the ball and ability to light up the scoreboard will have to wait a little longer than the rest of her counterparts before beginning workouts as a collegian.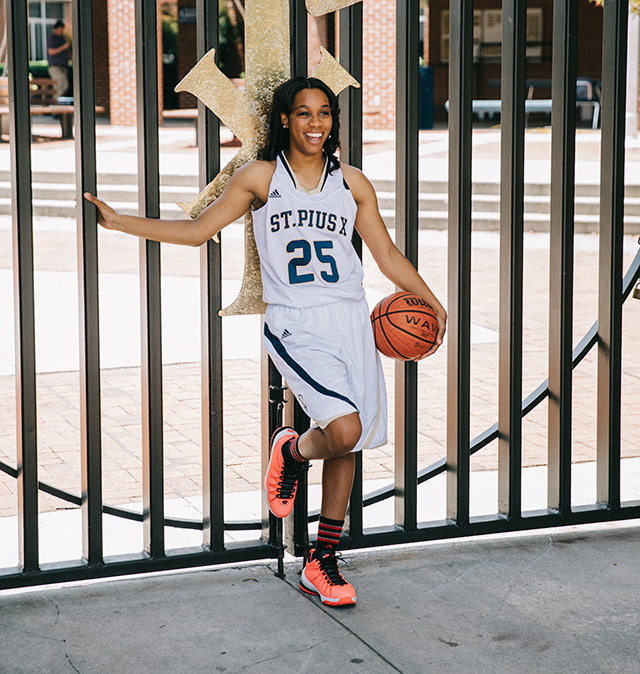 Touted by many as the best player to come out of the Peach State since Maya Moore, Durr knows her role in all the hype.
"It's been fun and kind of overwhelming at the same time," she says of the lofty expectations bestowed on her upon her arrival to the U of L. "I can't wait to go out there and prove myself. Sometimes you just have to go out there, do what you do, have fun and just tune all of that out. It's all part of it."
Franklyn Calle is an Assistant Editor at SLAM. Follow him on Twitter @FrankieC7.
portraits by Diwang Valdez