Phoenix Mercury center Brittney Griner and her wife, Tulsa Shock forward Glory Johnson, are expecting a baby. The pregnancy comes roughly one month after the couple got married in Phoenix.
Johnson-Griner, who is carrying the child, announced the pregnancy on Instagram on Thursday with an image of a bun in an oven.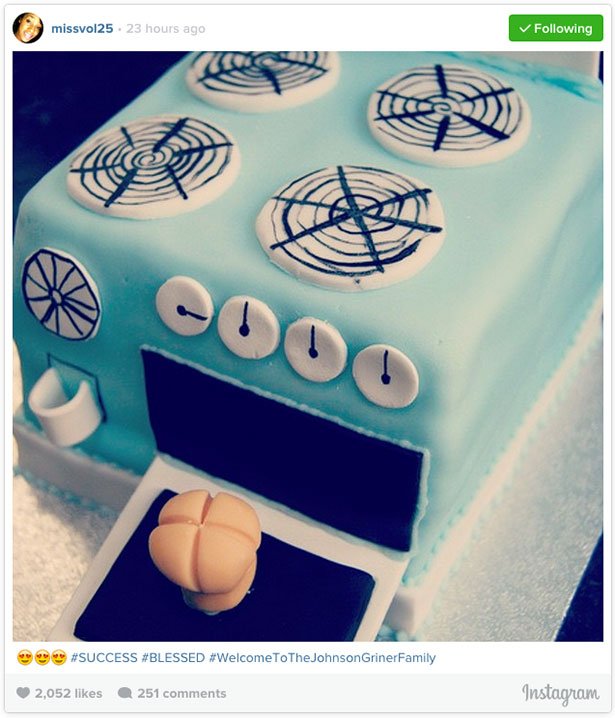 Johnson-Griner will sit out the upcoming season before serving her seven-game suspension for her part in a domestic dispute, which she plans to appeal, next season.
She released this statement on the Shock's website:
"It has always been a dream of mine to start a family with someone I love. Being a professional athlete that plays year round, there is never a perfect time to get pregnant without putting my career on hold.

"The entire process, from learning our fertility options, to making the sacrifices necessary nine months before this child is born, is merely preparing me to become a great wife and an even better mother. The hardest part is sitting out this WNBA season, being away from my loving teammates, and not being able to be on the court and play for our devoted fans."
Related:
Glory Johnson-Griner Objects To WNBA's 7-Game Suspension
WNBA Suspends Brittney Griner and Glory Johnson For 7 Games
Brittney Griner, Glory Johnson Arrested After Fight at Home