There is a duopoly atop the WNBA.
Each of the past two seasons, the Los Angeles Sparks and Minnesota Lynx have battled in the WNBA Finals after finishing with the two best records in the League by far.
But dynasties, even concurrent ones, don't last forever, and among several rising WNBA squads, the Connecticut Sun are first among those aspiring to overtake the Lynx and Sparks some day—perhaps as soon as this season.
"I think we're trending very positively," Sun head coach and general manager Curt Miller told SLAM when asked about that goal. "And I think we overachieved last year, so we got to do it without a lot of pressure and a bulls-eye on our back. This year the expectations are higher."
The numbers bear out Connecticut's status as the next WNBA title team in waiting. While the Lynx finished first and the Sparks second in both offensive and defensive rating, respectively, only the Sun also managed to grab a top-four spot in both metrics last year. The Sun finished 21-13, and as Miller pointed out, they did it without franchise big Chiney Ogwumike, who missed the season due to an Achilles tendon injury. That opened the door to a starting five that presented opponents with endless matchup problems.
At the 5, Jonquel Jones built on a strong rookie season by blossoming into an All-Star, finishing fifth in the League in player efficiency rating, third in win shares and first in rebounding percentage. Next to her was Alyssa Thomas, whose work as secondary facilitator at the 4 (her assist percentage of 24.3 trailed only point guard Jasmine Thomas' 24.9 among Sun rotation members) and defender earned her an All-Star bid as well. Courtney Williams combined elite athleticism with a knack for the big shot at shooting guard, and the veteran among the group, small forward Shekinna Stricklen, shot 41 percent from three to stretch the defense.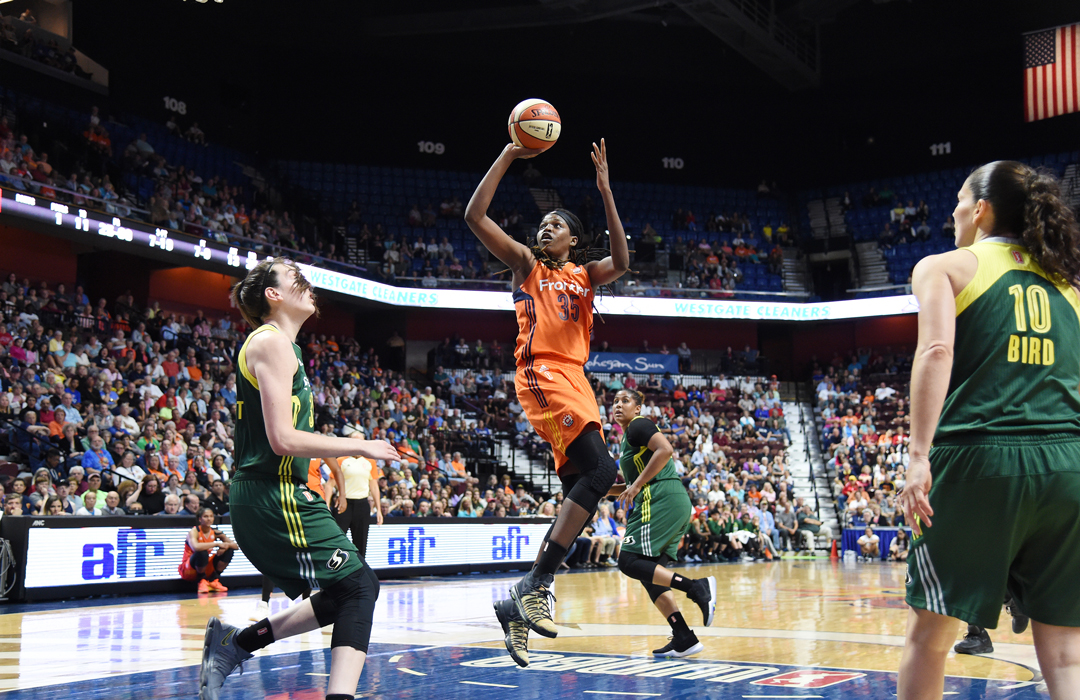 Stricklen won't turn 28 until July 30. Not one expected rotation member is going to be as old as 30.
If anything, Miller's biggest problem coming into 2018 isn't figuring out where he'll get production at both ends of the floor. It's determining what his best lineup will be, working Ogwumike back into a group that looks like it has ample room to grow. Miller has a little time to get it right, saying Ogwumike has told him, "I want you to be patient with me," as she returns to the League, but a healthy, talented Ogwumike is a player no team wants to waste on the bench, either.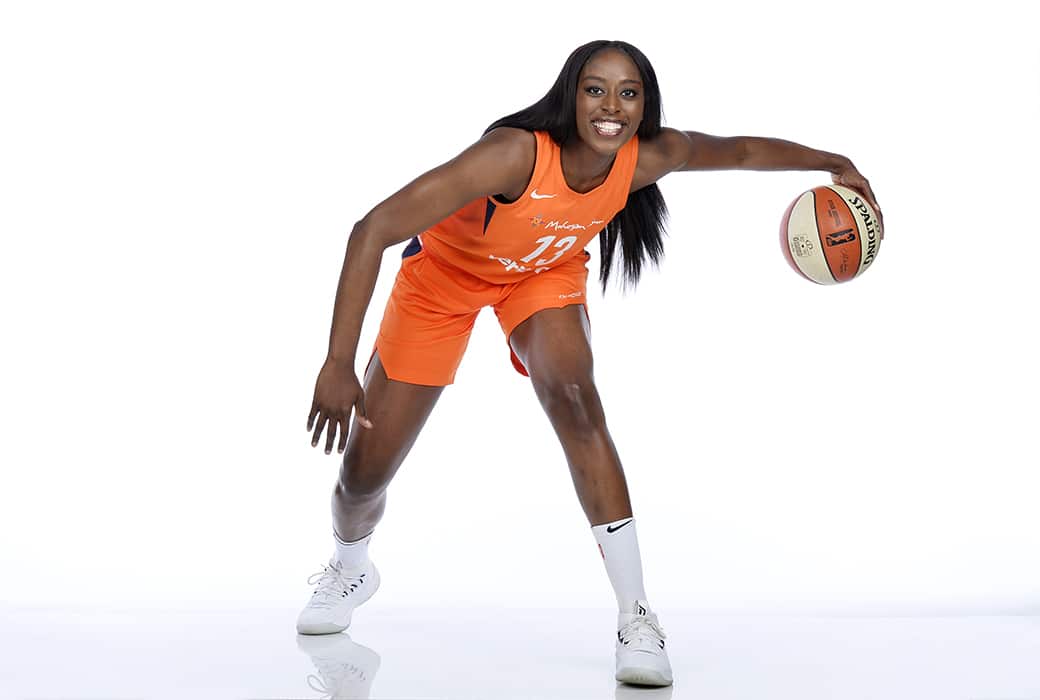 "There's no doubt in my mind that Alyssa Thomas guarding a 3 and putting the length of JJ and Chiney on the floor together is exciting to us defensively, but we lose the spacing and scoring and shooting of Stricklen with her off the floor," Miller said. "But if Alyssa's out of the game and you're playing Chiney and JJ together, if you're down the stretch with a lead you have better foul shooters. You keep a really good foul shooter like Stricklen on the floor, you keep the spacing, but you may not be quite as good defensively."
That doesn't even take into account a frontcourt stalwart like Morgan Tuck, third overall pick in the 2016 draft, who drained threes in droves playing overseas this past offseason and appears ready to take on the facilitator/perimeter work that allows a 4 in Curt Miller's offense to shine. Nor does it mean regular time right away for the Sun's first-round pick, Lexie Brown, a capable two-way point guard out of Duke who will need to battle Jasmine Thomas, Courtney Williams and super sub (and former All-Star herself) Alex Bentley just to get on the floor. Miller did not sugarcoat that to Brown.
"He told me I might be a role player for a little bit and if I could handle that," Brown said shortly after getting picked. "Absolutely I'll be able to handle that."
Ultimately, Miller believes the path to a championship comes more from how much better his top eight can be than the enviable depth he has 1-12 and beyond entering training camp. He wants Jones to supplement her diverse offensive game and unparalleled rebounding with better rim protection, and thinks Ogwumike lineups will help on that score.
Miller had been thinking 2018 would be the playoff breakthrough for the Sun. It came a year ahead of schedule, before the Sun lost a one-game playoff to the Phoenix Mercury. Can a championship run show up early, too?
"Getting back to the playoff was a start," Miller said. "We now understand that pressure. So I'm not saying we can't, but we all know there's still growth and there's still steps that a lot of this team has hasn't experienced yet."
—
Howard Megdal is a contributor to SLAM. Follow him on Twitter @howardmegdal.
Photos via Getty Images.
938