Jonquel Jones had only ever traveled to Indianapolis and Fort Lauderdale before her move to the States at the age of 14. The native Bahamian was the best baller at home, but she got a rude awakening playing for Riverdale Baptist HS in Maryland.
"I was the best on the island when I left," Jones recalls. "But when I came to the States, I was probably on the other end of the spectrum."
It wasn't until Jones hit a massive growth spurt before her senior year that she caught the eye of Division I programs.
Jones eventually grew to 6-6 while at George Washington (she claims she's grown another inch since), and earned a reputation as a rebounder and rim protector. But she maintained her ability to put the ball on the floor and shoot the three.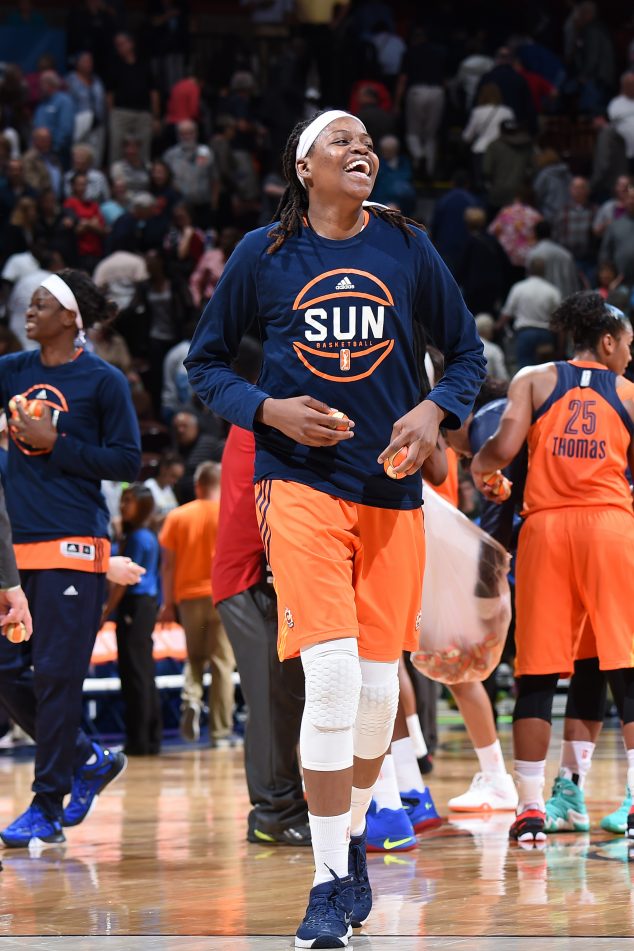 It was her unicorn potential that enticed the Connecticut Sun to select Jones with the No. 6 overall pick in the 2016 WNBA draft.
"Never in my wildest dreams did I expect it," Jones says. "I didn't actually think that I would be able to sit here one day and say that I accomplished it."
In just over 14 minutes per game last year, Jones averaged 6.8 points, 3.7 rebounds and 1.1 blocks. Those numbers increased over the season's final two weeks to 11.5 points, 5.7 rebounds and a blistering 74.7 true shooting percentage.
Now, the newly minted Women's Korean Basketball League foreign MVP is facing a probable starting role with the Sun and on the verge of a breakout sophomore campaign.
But she's already a certified star back in The Bahamas.
"It's hard to go anywhere without people asking you for a picture and different stuff like that," Jones says. "I was just a regular old name and doing what I did. Now people have seen what I've accomplished, and they're proud of me and they want to be a part of it."
—
Ryne Nelson is a Senior Editor at SLAM. Follow him on Twitter @slaman10.
Photos via Getty Images
RELATED:
Rookie Jonquel Jones Leads Connecticut Sun With 20 Points, 10 Rebounds (VIDEO)