It had been 515 days since Moriah Jefferson lost a game when the San Antonio Stars selected her with the No. 2 overall pick in the 2016 WNBA Draft.
You'd have to go back to the second game of Jefferson's junior season at UConn when the 5-6 point guard experienced defeat—an 88-86 OT road loss to No. 6 Stanford, at that.
San Antonio, on the other hand, was coming off a franchise-worst 8-26 record in 2015 and was in full rebuild mode. Even with Jefferson in tow, the Stars won just seven games last season and finished a distant last in the standings for the second straight year.
"It was definitely a difficult transition," Jefferson says. "It was hard for me, but it taught me a lot of patience."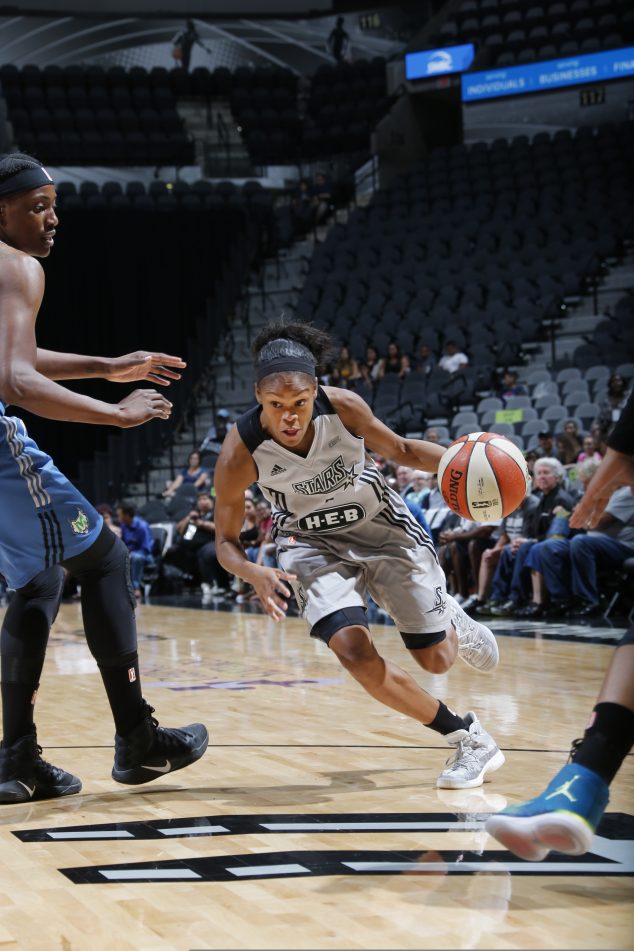 Jefferson was a consistent bright spot amid the turmoil. Starting all 34 games, she averaged 13.9 ppg and led all rookies in assists (4.2), steals (1.6) and assist-to-turnover ratio (2.4). She steadily improved throughout the season, working with then-assistant and now-head coach Vickie Johnson, a former two-time WNBA All-Star guard. Over the final two weeks of her rookie campaign, Jefferson was putting up All-Star numbers herself: 20.1 points, 4.4 assists, 2.3 steals and just 1.3 TOs.
Jefferson then traveled to Turkey to suit up for powerhouse club Galatasaray in Istanbul. Over 13 EuroCup matches, Jefferson lead the league in scoring at 22.0 ppg and ranked third in steals (3.3), while shooting 51.1 percent from the field and 47.5 percent from three.
"My coach here is really big on defense and fast breaks," says Jefferson, "so I'm pretty much in the best shape I've ever been in my life."
And she's gained valuable playoff experience, having led Galatasaray to the EuroCup Final Four.
While her UConn days are over, Jefferson envisions plenty more winning ahead in San Antonio.
"I knew that we weren't going to get anywhere and be successful," she says, "without going through those failures first."
—
Ryne Nelson is a Senior Editor at SLAM. Follow him on Twitter @slaman10.
Photos via Getty Images.
Related
WATCH: Moriah Jefferson Hits Game-Winning OT Putback To Beat Indiana