Here we go. For only the fifth time in WNBA history, the Finals have a reached a fifth and deciding game. The Lynx and Sparks are set to do battle one last time on Thursday night. These Finals have been insane, an emotional rollercoaster with outstanding on-court drama.
Game 1 ended on Alana Beard's outrageous buzzerbeater from deep in the right corner. But the Lynx punched right back and dominated Game 2. A terrorizing defensive effort from the Sparks led them to a Game 3 blowout.
They had Minnesota on the ropes in Game 4, too. It was a seesaw battle in front of a star-studded Los Angeles crowd (shouts to Magic, Snoop, Kobe and Lou Will). But Maya Moore put her opponents and their celebrity fans to bed all by herself. Moore finished Game 4 with 31 points and 9 boards, coming through in the clutch when it seemed like everyone else on the Lynx was afraid of the ball.
The highs and lows for each team have led us to this historic WNBA moment. Since the W first instituted the best-of-five series in 2005, only four Finals series have gone the distance. Last season, the it took this same Minnesota team five games to beat the Indiana Fever. That was their third championship in the last five years. All those battles have them ready for Thursday. They're not sweating another Game 5.
"Pressure? No," Lynx center, and 2016 DPOY, Sylvia Fowles says. "This is all fun now. We don't wanna overwhelm ourselves with anything. Of course we wanna keep it at the top of our brains, what we are here for, but at the same time we just wanna have fun and execute.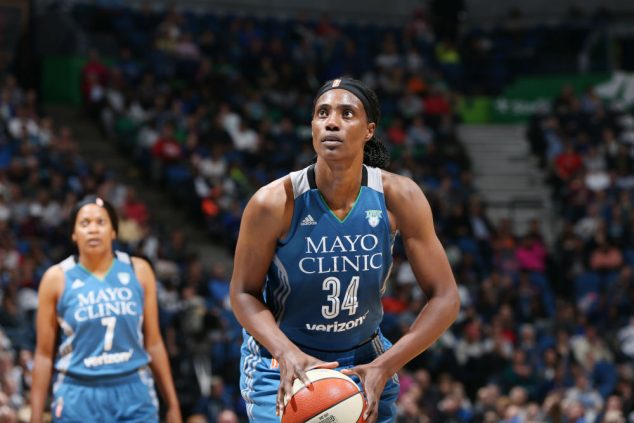 "The hardest part is just getting to a Game 5," Fowles continues. "Now it's all about just paying attention to detail and playing hard every possession and make sure we're ready to ball and match LA's energy."
LA's energy and focus hasn't been in doubt the whole season. The team is packed with proven veterans and a pair of MVPs. Kristi Toliver, their sharpshooting floor general, knows that her team is ready for one more game.
"Coach [Brian Agler], from the very beginning of the season, he was talking about having a certain level of focus, a certain level of concentration," Toliver says. "I don't think anybody else in the WNBA has watched more film than this team. We do our homework. We prepare. When you do that, you're able to stay focused in the moment."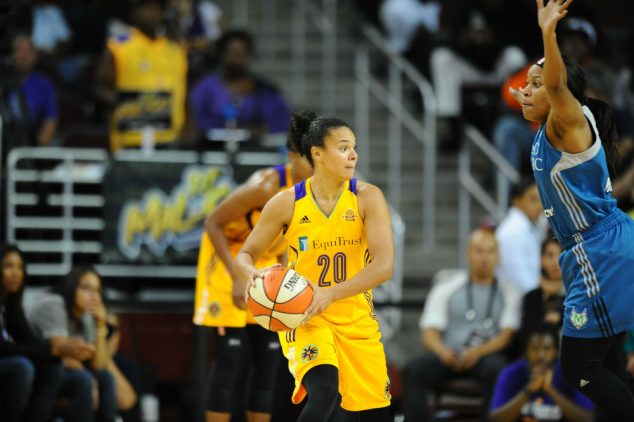 And even though this is a historical moment, in a historical season, Toliver won't let the Sparks forget what they have to do.
"For us, we have to win one more game. That's it. Obviously it's a big game, it's a big stage and obviously everyone's very mindful of that. But at the same time, we're just playing a game. We just need to win a basketball game. That's our approach."
The total score of this series is 315-309, in favor of Moore and the Lynx. Two of the best teams the WNBA has ever seen are going to lace 'em up for one more game. Either Toliver leads the Sparks to their first ring since 2002, or Fowles helps the Lynx capture their fourth chip in the last six years. One thing's for sure—we're in for a show.
—
Game 5 of the 2016 WNBA Finals will be on ESPN2 at 8 EST on Thursday night.
161