Tamera Young wasn't actually sick. But on an early March day in 2001, she was skipping classes at the world-famous Laney High School for an important reason. Yes, that Laney High School, where Michael Jordan was cut from the varsity squad as a sophomore.
Part of MJ's mythical status can be traced back to his signature sneakers, the ones that got us to believe we could fly. Tamera Young believed it, too. So she cut class at MJ's old school to go grab a pair of Cool Grey Air Jordan XIs.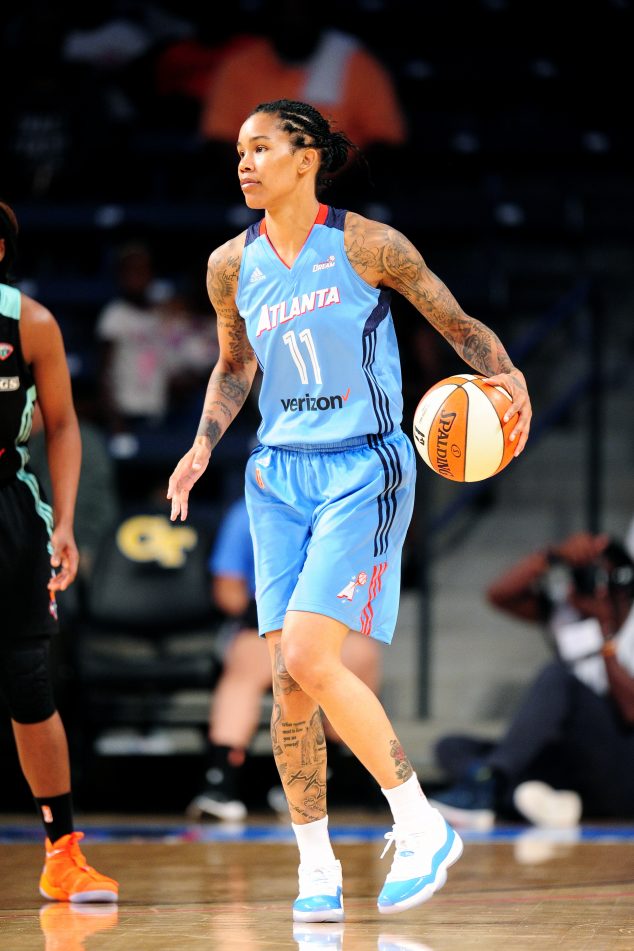 "My dad was definitely in on it," Young laughs, looking back. "My mom was not having it. But I faked sick because I think they were releasing back then at, like, noon. So I got the shoes and then I went back to school after that."
It was another pair to add to her collection. She started with the FILA 96 joints and has worked her way up; now she's one of the few WNBA players rocking Jordans.
Because of her close relationship with Chris Paul, Young has spent the last few seasons playing in the latest Jordan CP3 silhouettes. She met him through her brother-in-law, who grew up with Paul in Winston-Salem, NC.
"We always talk about Jordans. He sends me my game shoes, his exclusives, family and friends. He always makes sure I get those," she says. "Then if it's some Jordans I can't get my hands on, I'm like, 'Hey Chris, I need some help.'"
Luckily for her, Tamera Young doesn't need to fake being sick anymore to get her Js.
—
Max Resetar is an Associate Editor at SLAM. Follow him on Twitter @maxresetar.
Photos via Getty Images