When an artist steps into a studio, there's an energy that pours in the second the recording light flashes on. It's a palpable feeling, an energy felt as the musician is laying down the tracks to the songs that are going to change everything. Like a singer exploding onto the scene after a major hit, Te'a Cooper has become the WNBA's next big star.
The L.A. Sparks rookie has blown up since she received coverage from big-time networks like BET and social media love from Champagne Papi himself. As her social following has grown to over half a million, the rest of the world has been catching up to what's been true since Day 1: Te'a Cooper is that hooper.
Her journey began in Montclair, NJ, where she was born and raised before her family made the move down south.
It was in Jersey where she really began to grow into who she is today and how she's carried herself throughout her career so far.
"I feel like New Jersey really made my mindset and then my personality," Cooper tells SLAM. "I feel like I changed a little bit more being in Atlanta, because that's where I grew up, but New Jersey, because you see so many people without, and with hard lifestyles, and they still happy, they still walking around."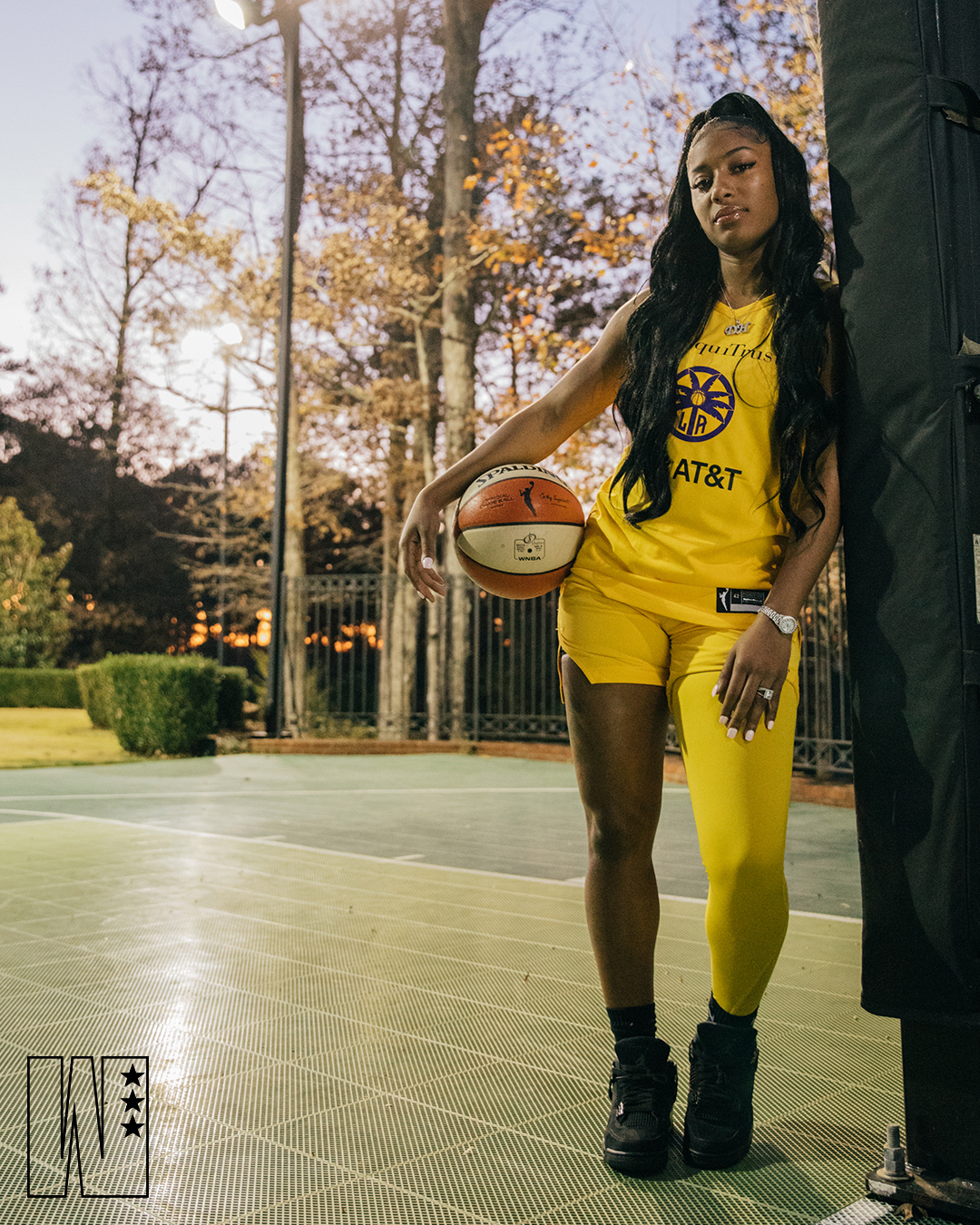 Moving to Atlanta was a big change for her family, but it's where she started making the first of what would eventually be many headlines.
Basketball is a family business for the Coopers. Her dad, Omar, played, along with her older sister Mia, and younger twin brothers, Sharife and Omar Jr.
From early on, it was clear that the second daughter in the Cooper family had a special talent for the game, and by sixth grade she was already playing on an AAU team filled with eighth and ninth graders.
When she began her freshman year at McEachern High School, she'd already been playing with most of the girls on the team for three years. Some of those teammates included Dominique Wilson, who went on to play at NC State, and Pachis Roberts, who joined the Bulldogs at UGA.
Even on an experienced and stacked team, Te'a was named a starter in just her first year. That's how good she was. She went on to average 11.2 points, 4.7 assists, 3 steals per game, and shoot 65 percent from the field. Her efficiency and maturity on-court helped the team go undefeated that season.
"My freshman year was pretty easy, being that I grew up with them and they were like my sisters," she says. "I had my dad—my dad been there every step of the way. I mean, he was basically my coach. Let him tell it the way he sat on the sidelines. They helped me. They led me, they wanted me to be a part of the team, so that just makes it even easier when you're wanted."
And just like that, the young guard's career took off.
She went off yet again in her sophomore year, averaging 18.5 points, 5 assists and 4.3 steals per game. She continued leveling up each year and managed an insane 27.3 points, 7.3 assists and 3.5 steals per game during her senior year. By the end of her high school career, she led McEachern to three state titles and finished as one of the top ranked guards in the Class of 2015. She was the McDonald's All-American Game Co-MVP, played in the Jordan Brand Classic, was named Georgia's Miss Basketball for consecutive years (2014, 2015), and the list of accolades goes on and on.
"I think playing with older people, and you're not there yet, you kind of come up with ways to do what they're not doing," she says. "I felt like they were so good at certain things, that they weren't doing other things. If she was a scorer, then I'll be a defender, type of stuff. I really learned a lot about scoring without the basketball in my hands. When you're in high school, you always have the ball, you can bring it up, keep it [forever], there ain't no shot clock. I can make a thousand moves and get to the basket, by five people."
As a highly touted prospect, she had her choice of colleges to pick from when it came to decide where she would play at the next level. Ultimately, she committed to the Lady Vols at the University of Tennessee, and it was there that she truly realized what the game meant to her. Following her freshman year, she suffered a left knee injury that kept her sidelined for the entirety of the season.
"Oh, Lord Jesus," the Sparks guard says. "When you're injured, you don't work out with the team. You work out by yourself. As a freshman, you don't have a car, and you don't know anybody enough for them to want to take care of you. Fortunately, I had went to school with Diamond [DeShields], and we grew up as best friends, but I was injured, and, of course, she had to work out with the team."
"I had to go to practice at, like, six in the morning by myself, and my dramatic self, I felt like I was all alone. I'm like, it was just me against the world. You know you play sad music to make you sadder? Jhene Aiko has a song called 'W.A.Y.S.' and I had it on repeat, walking through the gym, and I worked out by myself. You don't have anybody to push you when you're working out by yourself, but I had to run sprints by myself, like, who was I racing? I had to find that in myself and that was…ooh, it took me a minute to do that," she continues.
It wasn't just her life on the court that changed during the year of rehab, but also some of her approaches to life in general.
"It took me sitting out to realize a lot about basketball, and I had to focus on relationships, getting to know people, seeing what they like, what they don't like, what moods they're in, how to talk to people in their certain moods to get us all on the same page. I feel like when you are selfless and you put a lot of your energy into other people, it makes life so much easier," says Te'a.
Just like the lyrics to the soft melody she listened to each day on the way to the gym during that tough year, she showed the world that she can "keep going."
After transferring to South Carolina and then eventually to Baylor, where she finished her college career, Te'a stayed true to the grind and put in hours upon hours in the gym. It was nothing new as she always put endless time toward perfecting her craft, but this time it meant something more. This time it was to prove to herself and everyone else that she could still make it to the next level.
It was when she saw the WNBA mock drafts that she knew her hard work was paying off.
"ESPN picked the top 10 people to watch for the draft. That's when I was like, Oh shoot, I think maybe I can make it. Like, what??? Then before that it was just like, you don't know. A lot of people have opinions, like, Oh, she's good, some people say you're bad, some people say that you're overrated, you're underrated. I mean, you really don't know until they call your name, that you actually did it," she remembers.
And in April, 2020, she heard her name called. The Phoenix Mercury selected the Baylor guard with the 18th overall pick in the second round of the WNBA draft.
The moment of celebration lasted a short while as financial implications of COVID-19 impacted roster sizes, and Cooper was waived just a few weeks after the draft.
"My brothers were home," she says. "This was my first time, in a long time, just being here with my family, quarantine hit. I was practicing with them again. That's really what I just kept my mind on. I didn't really think about it."
And then the call came from the one team she always dreamed of playing for; the L.A. Sparks.
"I was leaving the gym, and I had another workout. I was so tired, and I was just like, Man, I'm going home. I'm on my way home, and Michael [Fischer], the GM called me, and he was talking and I'm listening. I'm like, What? What are we talking about?"
She didn't believe it until the contract arrived, and when it did, everything fell into place.
With the season shortened due to the pandemic, Te'a had to quickly prove herself to one of the most veteran teams in the WNBA. But this was nothing new to the high school prodigy who was used to playing with more experienced teammates. It was a natural fit.
Under the guidance of future Hall of Famers Candace Parker and Nneka Ogwumike, as well as point god Chelsea Gray and head coach Derek Fisher, Te'a went on to have a strong rookie season. Playing an average of 17 minutes off the bench, she averaged 7 points per game and shot 45 percent from the field.
"It was the coolest thing, like, Nneka's a sweetheart. Nneka's an awesome person, so is Candace. Chelsea really helped me a lot, and then me and Seimone were always together. Yeah, all of them were so cool. They were so helpful," the rookie says.
And, from the Sparks' Instagram account, it's easy to see how much fun the crew had in the bubble. Not only that, but you can also see how her L.A. teammates caught on to just how much star power Te'a had. At one point, Brittney Sykes had to step in and be her "bodyguard."
"I don't even remember how it started. Oh, I think some of the workers wanted to take some pictures with me, and I was just showing support. We had to go to a game, and she was acting like she was my bodyguard," says Cooper.
Her teammates got jokes, but the buzz around Te'a is very much real.
The recent Jordan Brand signee is always swagged out in big shades, icy jewelry and designer clothes, bringing the Cooper family mantra "It's a lifestyle" to the WNBA.
"I think my dad started that. I felt like every time we went somewhere, he always made sure we had, or he had, me too, something new on. I think it is a lifestyle for all of us. Yeah, I think we're all pretty extra. I guess I can agree to that," Te'a chuckles.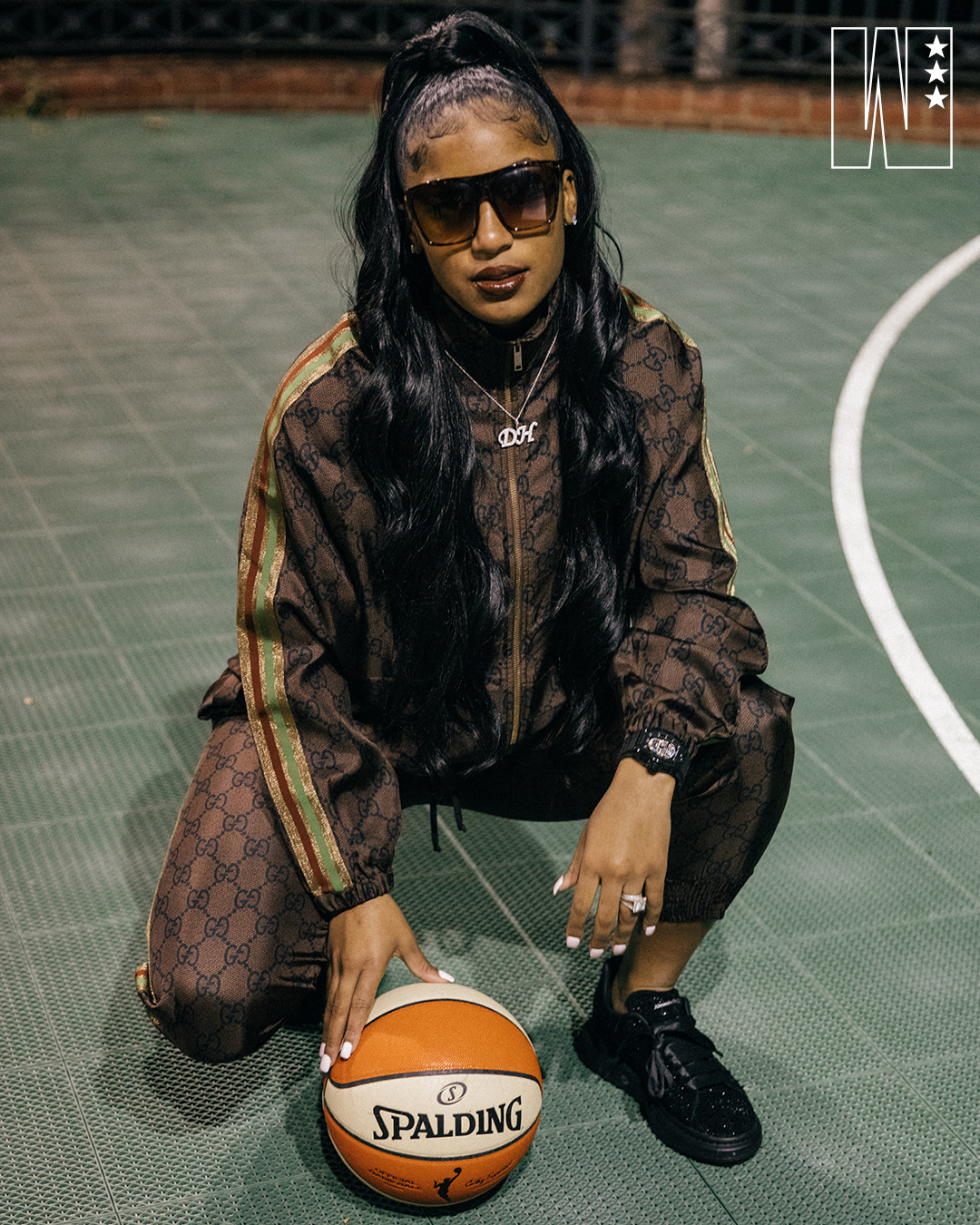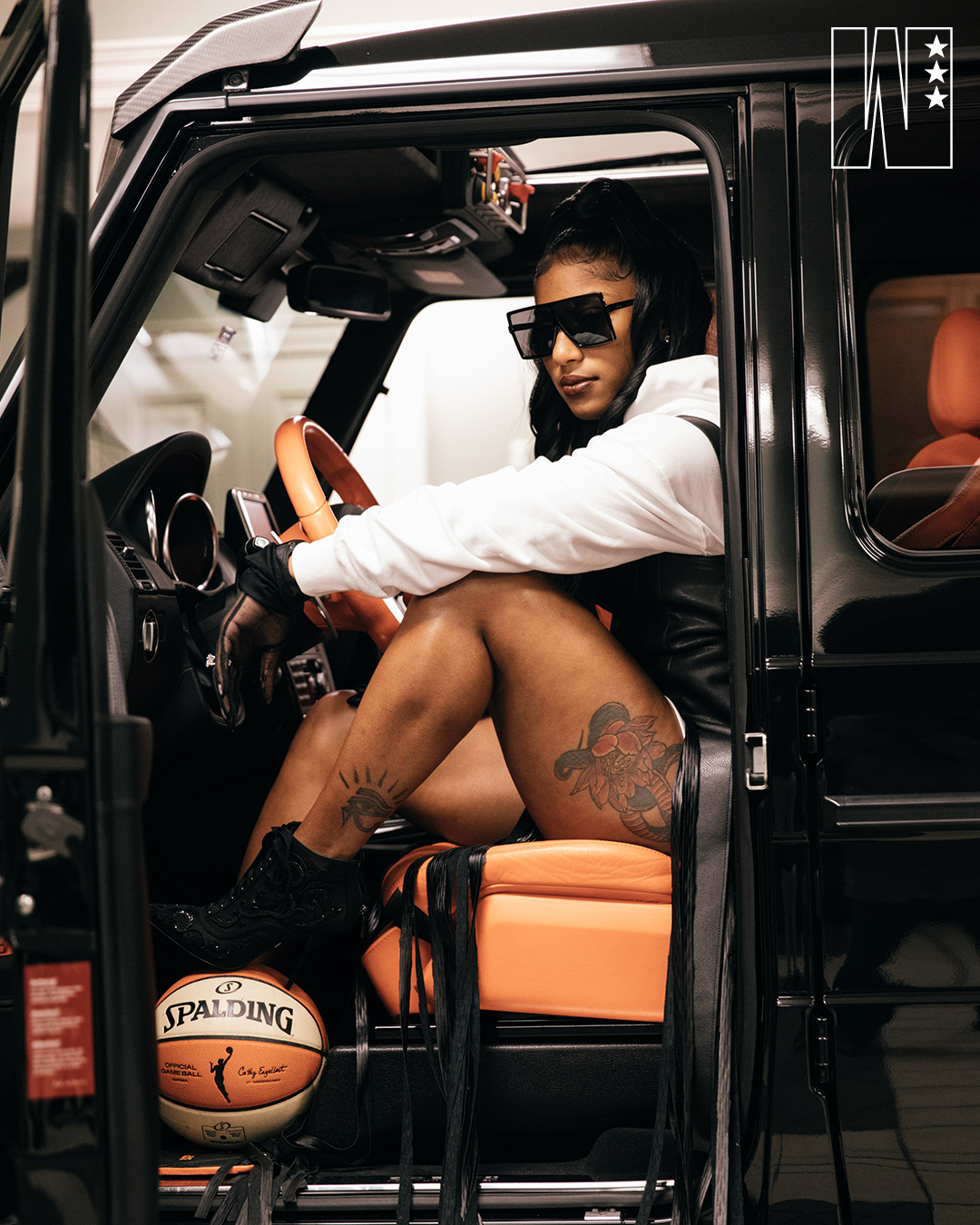 That energy, combined with her dedication to her craft, is what makes her the next star of the League.
While she awaits the news on next season, Te'a is staying in Atlanta with her fiancé, Dwight Howard, constantly training every day and making sure her body is ready for the future, whenever that is.
But you best believe she'll be ready for the moment no matter what, and you better be ready, because you don't want to miss the show that is Te'a Cooper.
—
SUBSCRIBE TO WSLAM ON YOUTUBE!
Portraits taken by Diwang Valdez. You can follow Diwang on Instagram @diwangvaldez and see more of their work at https://diwangvaldez.com/