Less than four months after revealing that Lonzo Ball would become the first player to enter the NBA Draft with his own independently made signature sneaker, Big Baller Brand is once again making news.
LaMelo Ball, who just turned 16 last week and is the youngest of the three Ball Brothers, is now debuting a sneaker of his own. He is the first high school basketball prospect ever to have a signature shoe at this stage.
The low-cut MB1 features a two-tone woven textile with a camouflaged one-piece knit upper. BBB is touting it as one of the lightest basketball sneakers on the market. The red heel, black upper and shoe tongue are all made up of suede material. The tongue is a distinctively thin layer, which came at the request of Melo to provide him with less weight and more freedom around his ankles. The MB1 comes in priced at $395 and is slated to reach homes during the holiday season.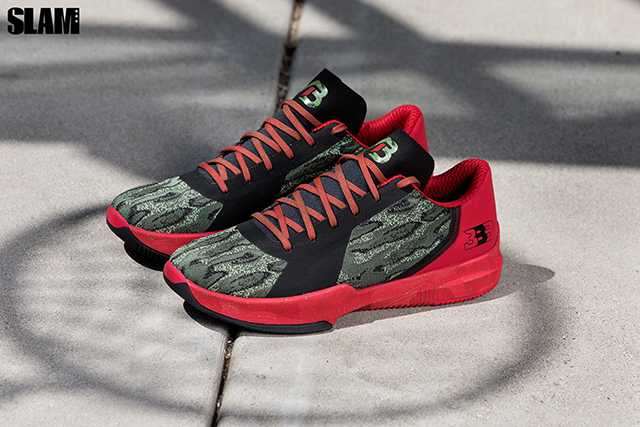 A 6-3 guard who became a household name this past season for his ridiculously long-range three pointers, ankle-breaking moves off the dribble and his 92-point performance, the Chino Hills HS star is still only an 11th grader.
During the 2015-16 season, Melo and his two older brothers, Lonzo (who is now the new star of the Los Angeles Lakers) and LiAngelo (who will be entering his freshman season at UCLA this fall), were all in the starting line up at Chino Hills. Zo was a senior, Gelo was a junior and Melo was a freshman. Together they were the top three scorers on the team and went a perfect 35-0 to ultimately claim the state title and No. 1 spot in the national team rankings.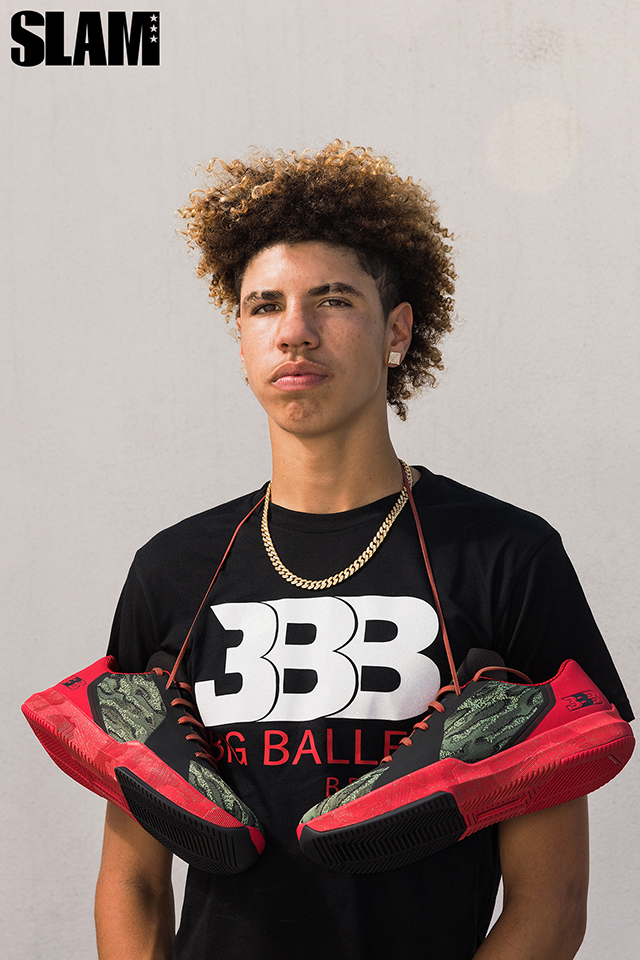 Melo, who is ranked among the top-10 players in the Class of 2019, had been helping design the shoe and his personal logo since March. He will suit up in the MB1s this upcoming season. New colorways are expected to be revealed closer to the season.
With 2.4 million followers on Instagram alone, Melo already has a much larger following on social media platforms than the majority of NBA players. Although people in the prep scene knew of Melo since his freshman year, it was last season when his notoriety reached new levels. At times he would have to be escorted out of side doors after games due to large crowds lingering in hopes of getting a picture or autograph.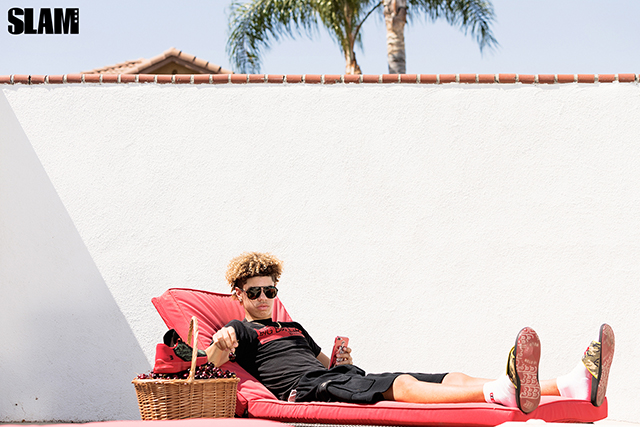 And no, the family hasn't forgotten about LiAngelo. BBB has purposely been extremely careful to not include Gelo in any brand initiatives that may put his NCAA eligibility at risk while he's playing at UCLA. Thus, he has noticeably been missing from brand activations and promotional images over the summer, which has led many fans to inquire on his behalf. The BBB camp says that they do have a plan for Gelo and are merely waiting for the NCAA limitations to be in the rearview mirror.
As for the background track in the video above—yes, that's Zo behind the mic spitting verses in support of his younger brother and the BBB movement.
And the Lambo? No, it wasn't rented for the shoot. Melo actually owns it. It was LaVar Ball's gift to his youngest son for his 16th birthday.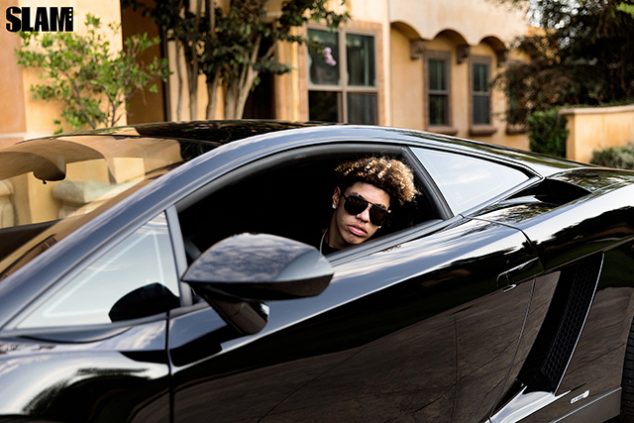 So yeah, at age 16, Melo already has a signature shoe in the market and a Lamborghini to get around.
As he says in the sneaker reveal vid, "life is sweet" for him, indeed.
—
Photos via Ryan Young
Video by Joe Krolick
—
RELATED
Lonzo Ball Debuts the ZO2
LaVar Ball Writes About the Inspiration Behind BBB