Kyrie Irving joined a chorus of NBA players who called out Warriors big man Zaza Pachulia after he fell on top of Russell Westbrook.
Irving says the NBA "has to take a look at this man."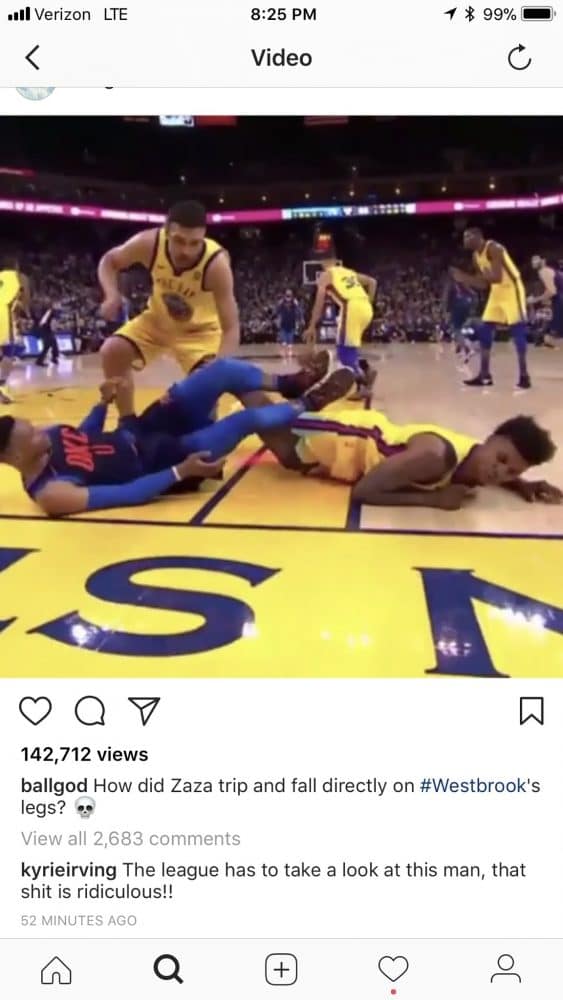 Westbrook and his Thunder teammates were extremely unhappy with Pachulia following a 112-80 road loss.
Per NBCS Bay Area:
"You know Zaza. You know his history. Nobody pushed him. He aimed where he was going to fall. That's Zaza making a Zaza play. He's on the end of hurting a lot of guys," [Paul] George told reporters.