On April 3, former Magic GM Rob Hennigan signed guard Patricio Garino for the remainder of the 2016-17 season.
According to Bleacher Report, Hennigan took a now-infamous photo which captured a whiteboard full of potential trade and free-agent targets.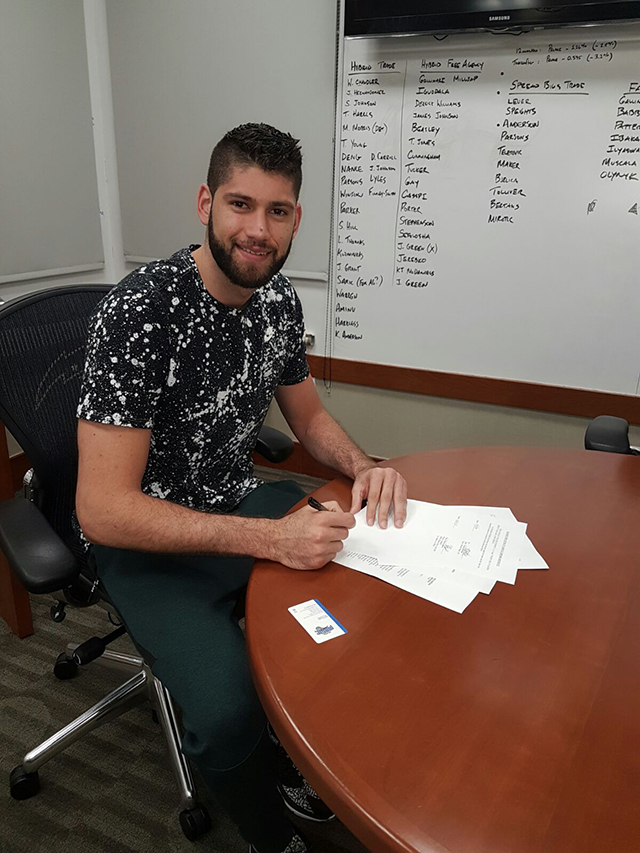 The whiteboard included a fairly comprehensive (and confidential) list of names, and clearly was not intended to be released.
Perhaps the most revealing line was "SARIC (FOR AG?)," which suggests the Magic were interested in a swap of Aaron Gordon for Sixers forward Dario Saric.
The Orlando Sentinel reached out to Hennigan, who claimed the whiteboard was "not indicative of [the team's] plans."
Hennigan was reportedly already on the way out, but according to USA Today, that moment played a role in his firing.
Orlando would likely have fired Rob Hennigan anyway, but the whiteboard saga was seen as an embarrassing last straw. https://t.co/bif1UhwgIE

— Sam Amick (@sam_amick) April 13, 2017
Reddit user u/pickprotection compiled a list of all the readable names from the list: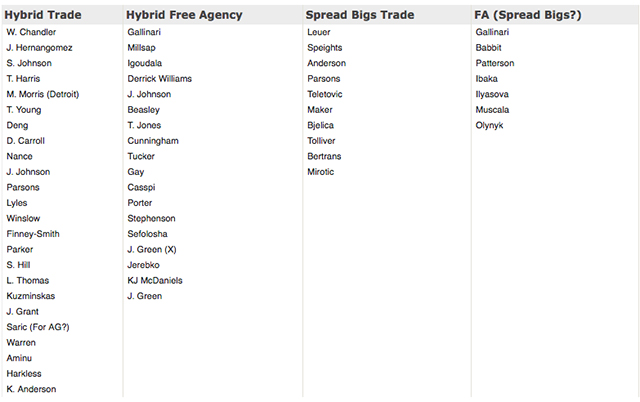 RELATED:
Orlando Magic Fire GM Rob Hennigan