If you ever need some insight into the confidence and state of mind of New Jersey hoopers right now, we suggest you have a talk with Louis King.
"People should know that New Jersey started basketball," says the Oregon commit. "I mean, without New Jersey, some of the prospects out there wouldn't be as tough as they are right now."
And while historians will disagree with King's declaration of the true birthplace of basketball, we can all agree that the Garden State has indeed been producing some of the toughest prospects in the country as of late.

King, a 6-7 wing and teammate of Jahvon Quinerly at Jersey City's Hudson Catholic, doesn't shy away from letting it be known that New Jersey basketball is on a whole 'nother level right now.
"A New York City player, he wants to be more fashion, he wants to show off his handles," says the future Duck. "Jersey players, we get straight to it. We get straight to a bucket. If we travel to Philly, New York or anywhere, we just want to show them that New Jersey is in the building. We don't give up. We go right at you."
Together alongside Jahvon Quinerly and Naz Reid, King is part of a senior class that is showing the rest of the world just how strong the talent pool in the state is. His school alone has three of the top 100 recruits when you include Luther Muhammad, a 6-3 guard heading to Ohio State in the fall. And New Jersey has more talent on deck. Two of the top 10 prospects in the Class of 2019—Scottie Lewis and Bryan Antoine—hail from the Garden State.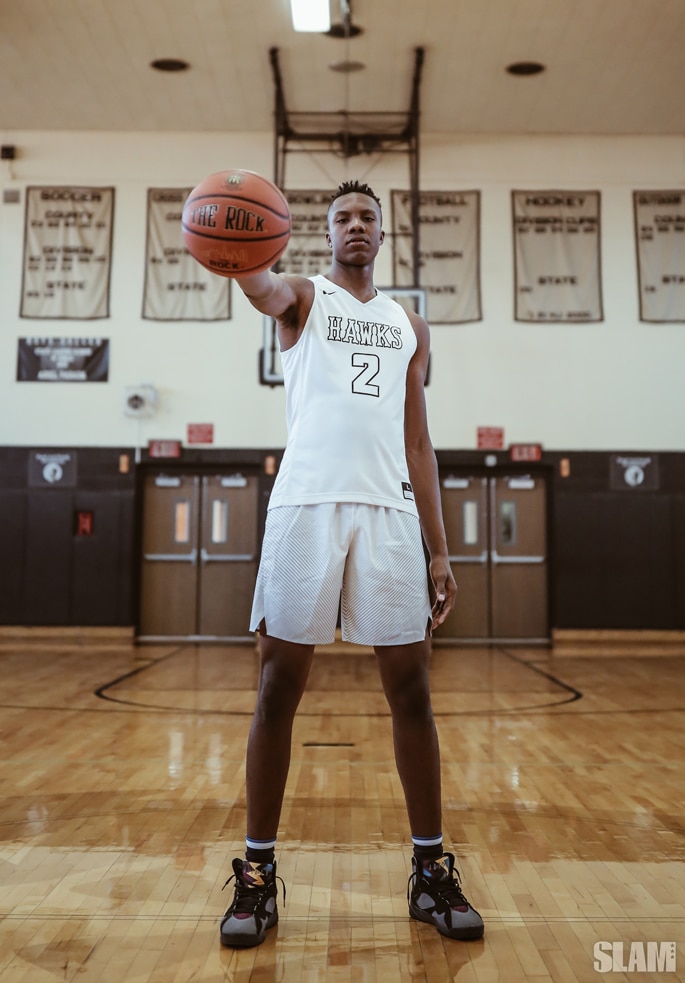 Even more impressive is the camaraderie this group of guys exhibits. For years, Lou, Naz and JQ played on the same AAU squad with Sports U. As the years went on, they each individually grew a name for themselves and ultimately chose different paths for college. Nonetheless, all three still speak highly of the influence and impact they've had on each other.
"My relationship with Naz and Jahvon, we've known each other since we were like 10 years old," says King. "Back then I wasn't really that good, so playing against them got me better. It just motivated me every day when we got in the gym that I had to compete and compete. It doesn't matter where we are, we'll still be brothers."
Echoing, to an extent, a point that Quinerly also brings up, King credits his trips across the Hudson River to partake in the NYC summer streetball scene as playing a significant factor in the development of his game. He brings up one Jelly Fam member in particular.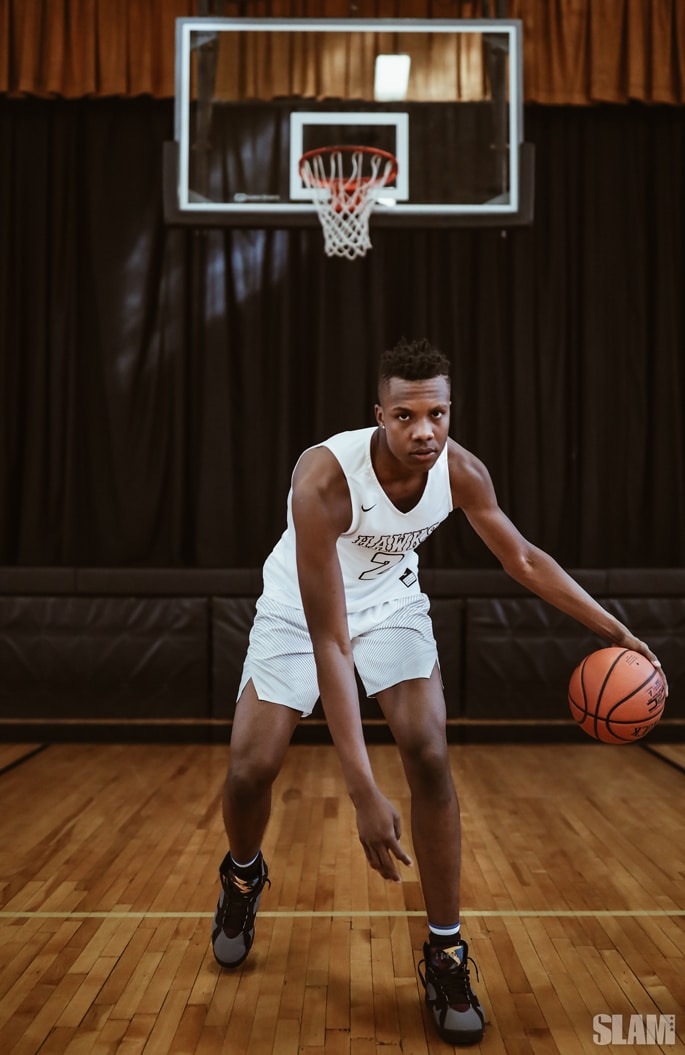 "What molded my game is probably playing at Dyckman and all the street showcase games," he recalls. "Going out there and playing one-on-one with Isaiah Washington and just showing how I could improve my one-on-one game."
When it came time to make a decision for college, King ultimately decided to continue his career on the opposite side of the country, despite holding offers from over 20 programs, including many in the Northeast region.
"I chose Oregon [because of] Coach Dana Altman and the staff. The recruitment and the love they had, the support they had for me almost every day—I loved it," he says. "I think it's the best fit for me and my family."
—
RELATED
Jahvon Quinerly is New Jersey's Next Great Point Guard
—
Franklyn Calle is an Associate Editor at SLAM. Follow him on Twitter @FrankieC7. 
Portraits by Joseph Sherman. 
The above story and video was created in conjunction with Overtime.