For many Bulls fans, last week's news that Derrick Rose had been traded to the New York Knicks was bittersweet. A native son, there will forever be unconditional love for Rose in his home city of Chicago. But the former League MVP was, in the view of many, standing in the way of a necessary rebuild, no longer the most important player on the roster.
On Tuesday night in SoHo at Nike's "Unlimited Innovation" Olympic preview event, legendary Bulls forward Scottie Pippen was on hand to discuss all things red, white and blue—and Swoosh. But given his proximity to the team in question, we couldn't resist asking Pip (whose Hall of Fame career also includes a pair of Gold medals as a part of Dream Teams I and II) about the newest man in orange and blue.
"I think it was a good trade for both sides," Pippen told SLAM. "I was sorry to see Derrick leave, but I think it was time for the organization to start looking at their plans going forward. And I'm sure, looking at his past, he was probably not in the plans for the future for them, so I think it was a good deal for both of them. Derrick is coming to a great market where he can continue to grow in the game and do well."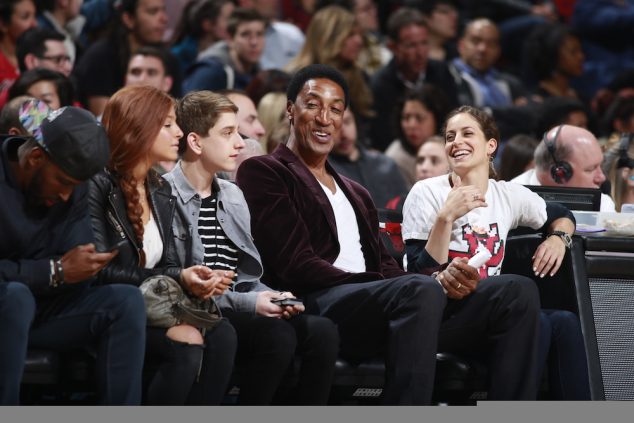 Pippen talked about much more earlier in the evening, including why playing in the Olympics connotes a much different feeling than playing in the NBA:
.@ScottiePippen on playing in NBA vs. playing in Olympics: "It's a different feeling, having the flag wrapped around you, and that uniform."

— SLAM Magazine (@SLAMonline) June 28, 2016
And about his most famous sneakers, debuted during the '96 Olympics:
.@ScottiePippen says he thought the giant "AIR" on the Nike Air More Uptempo he debuted in '96 Olympics was "arrogant" when he first saw it.

— SLAM Magazine (@SLAMonline) June 28, 2016
We'll have much more from our brief chat with Pippen—and from Nike Basketball's events leading up to the Olympics in Rio—in the weeks to come, so keep it locked.
—
Photos via Getty Images