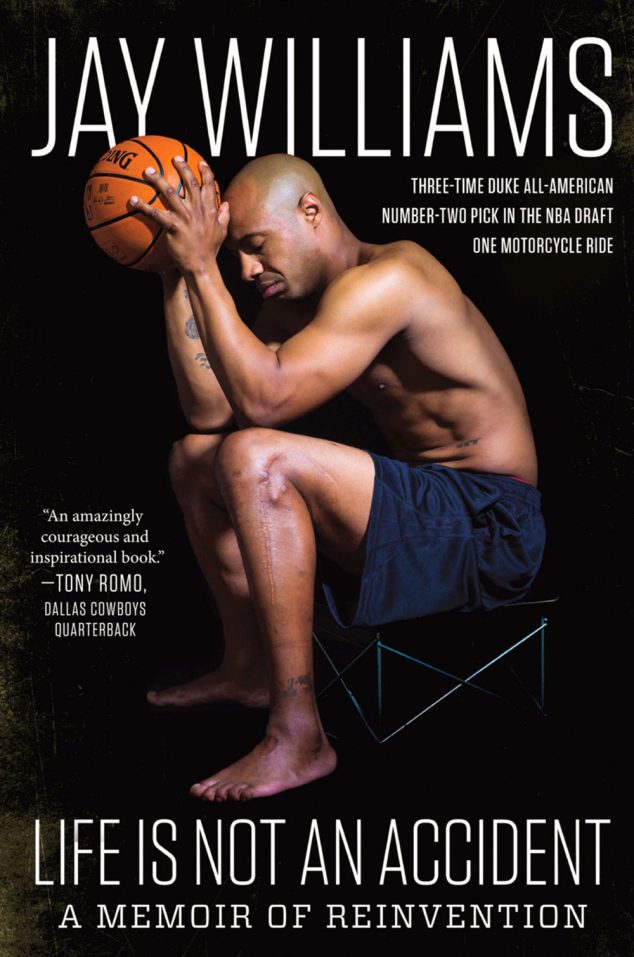 Life is Not an Accident, by Jay Williams
Jay Williams had it all: A penthouse, jumpoffs across the country, a massive line of credit. Before that, he had consecutive POY honors and a title at Duke. Then the Bulls took him No. 2 in 2002. And following his rookie season, he bought a motorcycle. One night, J-Will top-gunned one stunt too many and lost control, crashing.
In Life Is Not An Accident: A Memoir of Reinvention, the ESPN college basketball analyst describes the life-altering event in gruesome detail that makes obvious the crash was no accident. Williams admits he ignored the warnings because he was an only child made insecure by his parent's contentious relationship. He grew up down the street from the hood but they agreed to send him to private school miles away. On the surface, Jay thrived, being named a McDonald's All-American before going to Durham. He chose Duke after his beloved Tar Heels reneged on an offer made after his metamorphosis at Nike's basketball camp. He got his revenge by getting paid, but it made him overconfident, eventually emboldening him to ride without a helmet, ending in his near-death experience.
After reading Life Is Not An Accident, you may think it unreal Jay survived, let alone walks. But the description of his rehab, month by month, year by year, shows just how real it was.—Sherman Johnson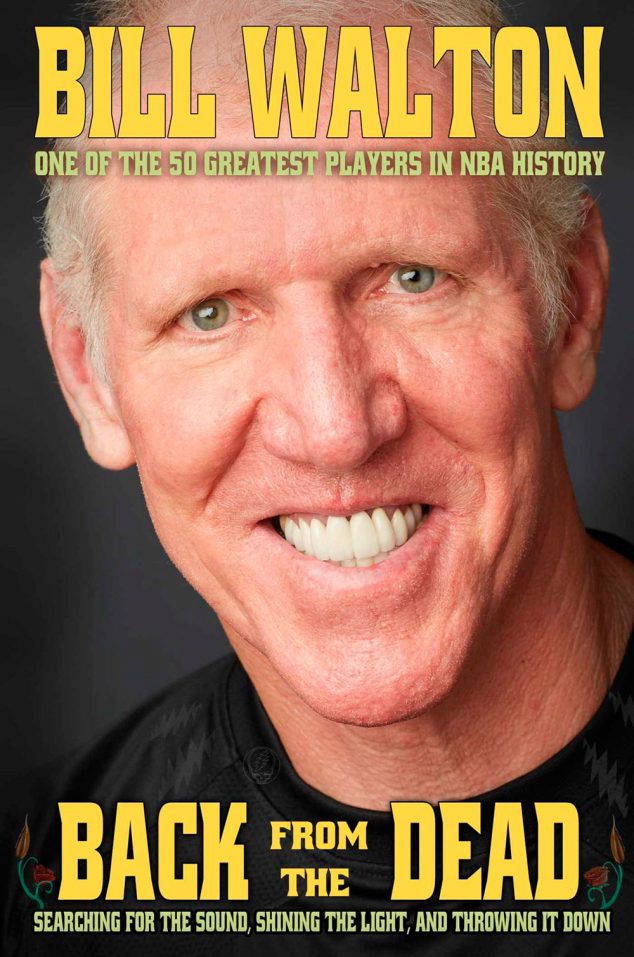 Back From the Dead, by Bill Walton
The incomparable John Wooden once declared that greatness is unobtainable without sacrifice. Nothing illustrates this truth better than the life of Bill Walton who, like Kareem Abdul-Jabbar before him, was the backbone of Wooden Championship teams at UCLA. A three-time college POY, Walton was like a giant redwood between the blocks and went on to an illustrious career as a two-time All-Star and NBA Champion despite spending more than half his pro career on the injured list.
What's painful to some is merely fatigue for Walton. In his latest biography, Back From the Dead, Walton scrutinizes root causes of the paralyzing spinal collapse he suffered in 2007, culminating in three years stretched out on his living room floor, eating there and crawling to the bathroom. Walton had a lot of time to think and remembers balling in the backyard with his brother when he was 8. He sustained his first major knee injury at the ripe young age of 14 when he was cut down mid-flight at the Helix High gym in La Mesa. The surgery didn't help but Wooden still recruited him despite being the slowest learner he'd ever seen. As a pro, Walton overcame a speech impediment to win his first ring as a Trail Blazer and named his third son Luke in honor of teammate Maurice Lucas after he was chewed up and spit out of PDX in 1978. Walton played with Moses and Bird, and against Kareem, Ewing and MJ. The Clippers pressured him into playing through an endless string of stress fractures until he collapsed. Thirty-seven surgeries were required so he could walk again.
Walton not only comes back from the dead, he climbs Mount Everest, winning his second title with the Celtics in '86 before re-injuring himself and retiring to become a color commentator as renowned for his Grateful Dead memories as his hoops.—SJ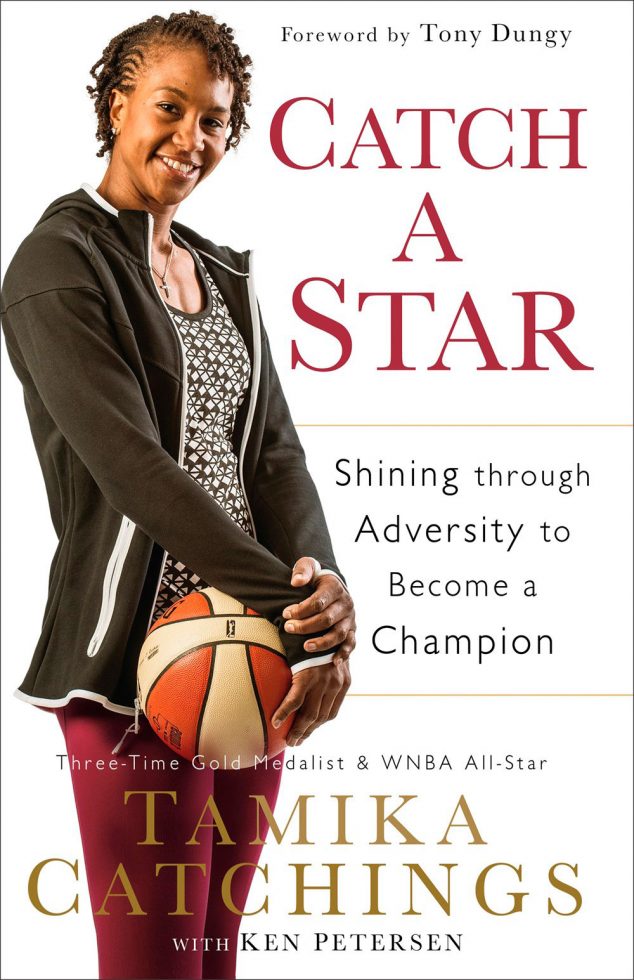 Catch a Star, by Tamika Catchings
Tamika Catchings takes umbrage at people who tell her she's "so talented." She appreciates the intent but not the implication that her success came easy. In Catch a Star, the 10-time WNBA All-Star and five-time DPOY writes about how she was born practically deaf but had more determination to succeed at basketball than anyone she knew.
Tamika's father Harvey played with Dr. J and the 76ers as well as in Italy with Jellybean Bryant. She never learned Italian like Kobe or got to play ball with her dad, due to his nomadic lifestyle. She played with her big brother and sister instead. Catchings had to wear hearing aids since before she could remember and was bullied until she started reading lips and body language. Still, Catchings became a decorated prep baller before leading the Tennessee Vols to an undefeated season and a National Championship as a freshman in 1997.
Selected third by the Indiana Fever in '01, Catchings sat out the entire season recuperating from an ACL injury. Her faith in a higher power was severely tested, but she persevered and carried the team to a title a decade later. The three-time Olympian will take one more run at Gold this summer, then retire a legend.—SJ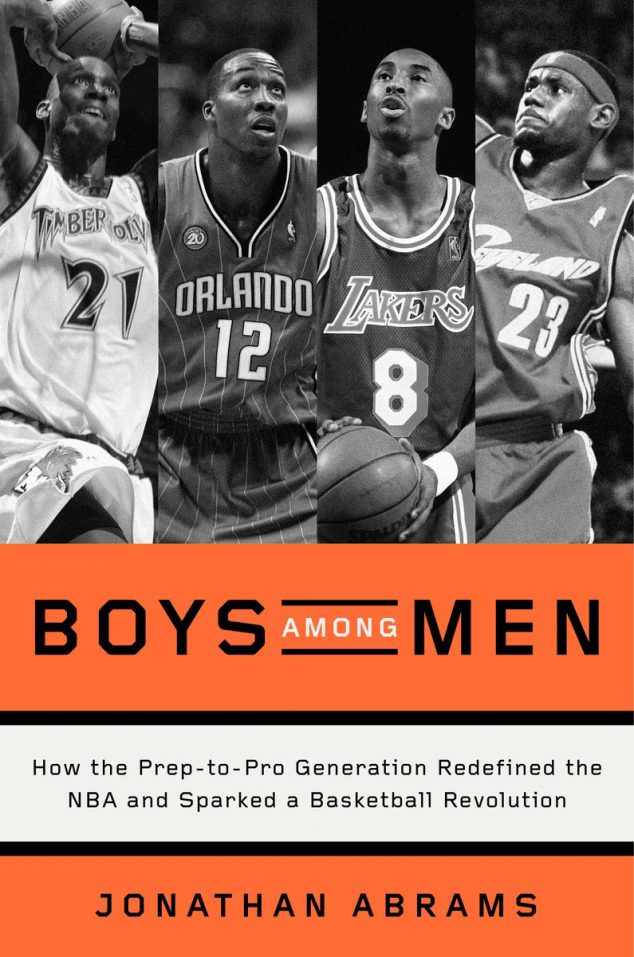 Boys Among Men, by Jonathan Abrams
Listing all of the well-known names in Jonathan Abrams' book would take too long, because the great author spoke to damn near everyone who makes the basketball world spin.
Boys Among Men, which we excerpted last month, tells the stories of the phenoms who made the jump from high school (starting with Big Mo and ending with Dwight Howard) to the L. It also talks of those who weren't as successful. Abrams' world-class reporting and storytelling abilities shine straight from the intro, with exclusive info about Malone's recruiting process in '74 and KG's pre-Draft workout in Chicago in '95.
The book beautifully chronicles 40 years of history, seamlessly jumping from era to era, adventure to adventure, glory to heartbreak. Abrams somehow, someway, found new stories to tell about the most covered athletes of our time.—Max Resetar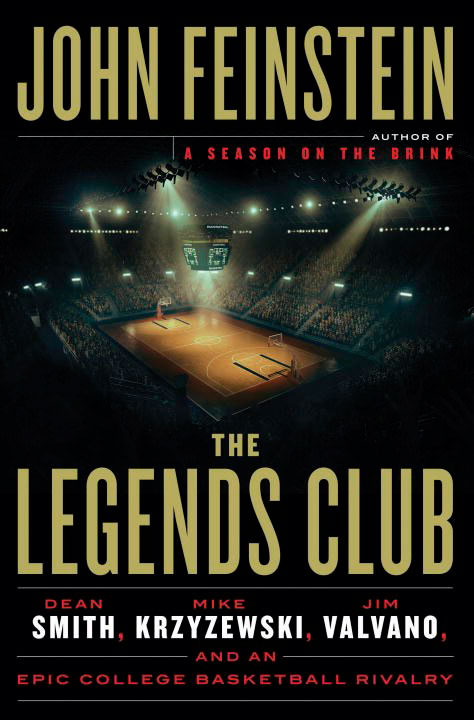 The Legends Club, by John Feinstein
John Feinstein's latest, The Legends Club, examines the bromance that blossomed between Dean Smith, Mike Krzyzewski and Jim Valvano in the midst of a war so intense that Coach K once ordered his lieutenants to kill him if he ever started acting like Smith—while Coach V countered with irrepressible humor. It may come as a surprise that Smith chain-smoked, but his rapid descent into dementia after retirement in 1997 is a tear-jerker. Coach K was with him when he passed, and also by Valvano's side until the end.
The Legends Club is must-read for any college fan, illustrating the bond these three greats had.—SJ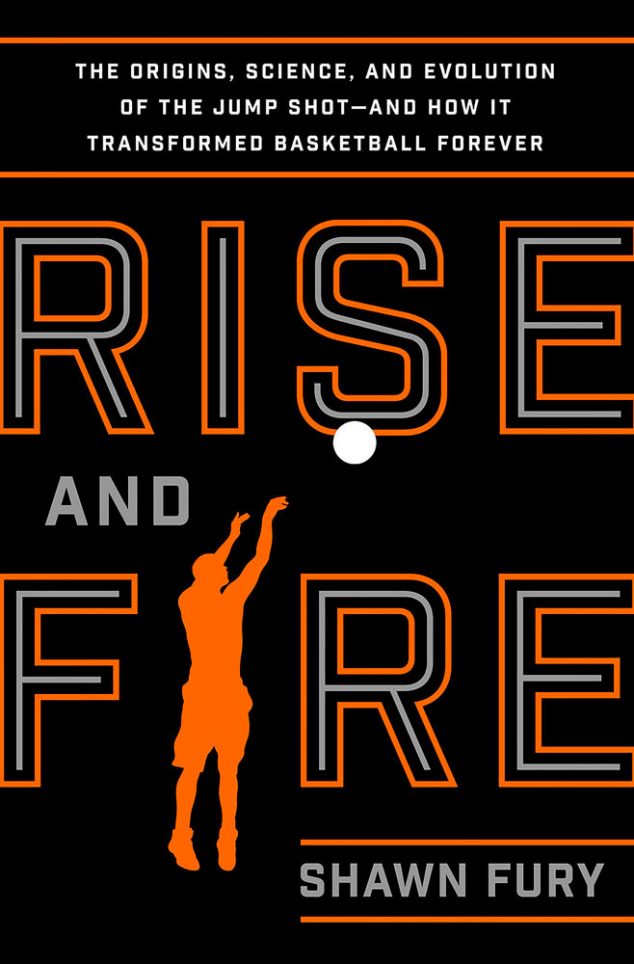 Rise and Fire, by Shawn Fury
The jump shot, when done correctly, is a thing of beauty. But figuring out who gets credit for it isn't so pretty. Author Shawn Fury takes a shot with Rise and Fire: The Origin, Science and Evolution of the Jump Shot and How It Changed Basketball Forever. The NBA recognizes Glenn Roberts of Emory University as the originator while the NCAA gives the nod to Missouri's John Cooper, but Hank Luisetti's name also surfaces from the 1930s. The Stanford star learned to shoot his celebrated one-handed runner on the playground against older, taller players before WW II gave rise to the shot's proliferation and Wyoming's Kenny Sailors perfected the picture-perfect pull-up we see today.
Some of the best to ever do it are discussed, namely Michael Jordan, which is part of what makes Rise and Fire a great teacher for any any student of the game.—SJ