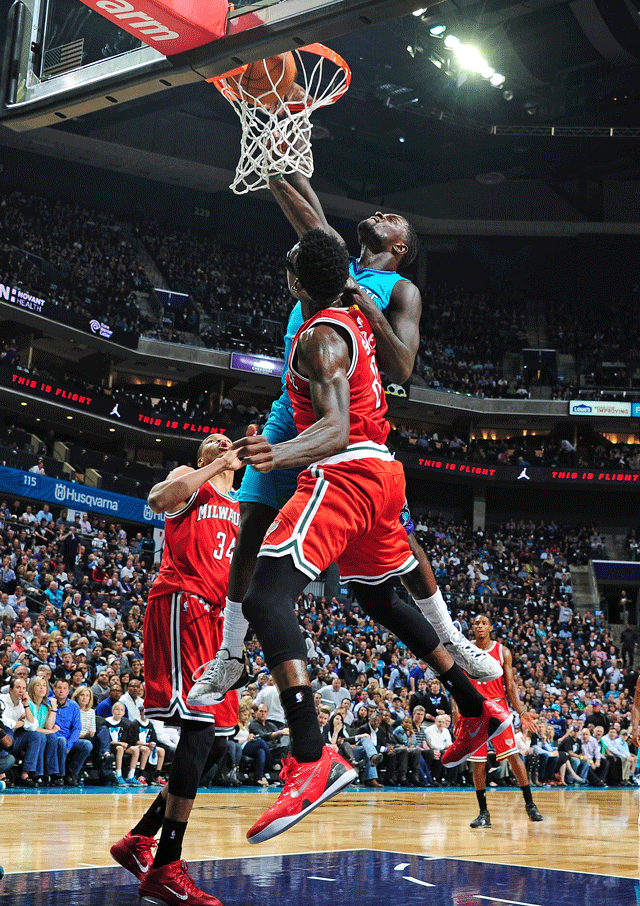 Lance Stephenson is from Brooklyn. And if his "Born Ready" nickname is a bit of an exaggeration, it's not much of one. Then again, that name implies a bit of passivity that's never, ever been in Stephenson's game. After Lincoln HS, he left Cincinnati after one year, was a Pacers second-round pick and played spot minutes off the bench his first two seasons. His third, he started 72 games.
Last year was his true breakout, and afterward he broke out, signing a three-year, $27 million deal with Charlotte. As it turned out, what with Paul George's season-ending-before-it-began injury, not a bad move. He joined the reborn Hornets to provide not only more toughness but a bit of that Brooklyn attitude. Case in point: third quarter of the home opener. Long rebound to Al Jefferson, who hands it to Lance at the top of the key. Before Larry Sanders and all-arms Giannis Antetokounmpo could even get set in the paint, there he is, dunking on everyone and bringing the entire crowd—a certain team owner among them—to their feet.
Born Ready? Maybe not quite. But he's sure as hell ready now. For anything.