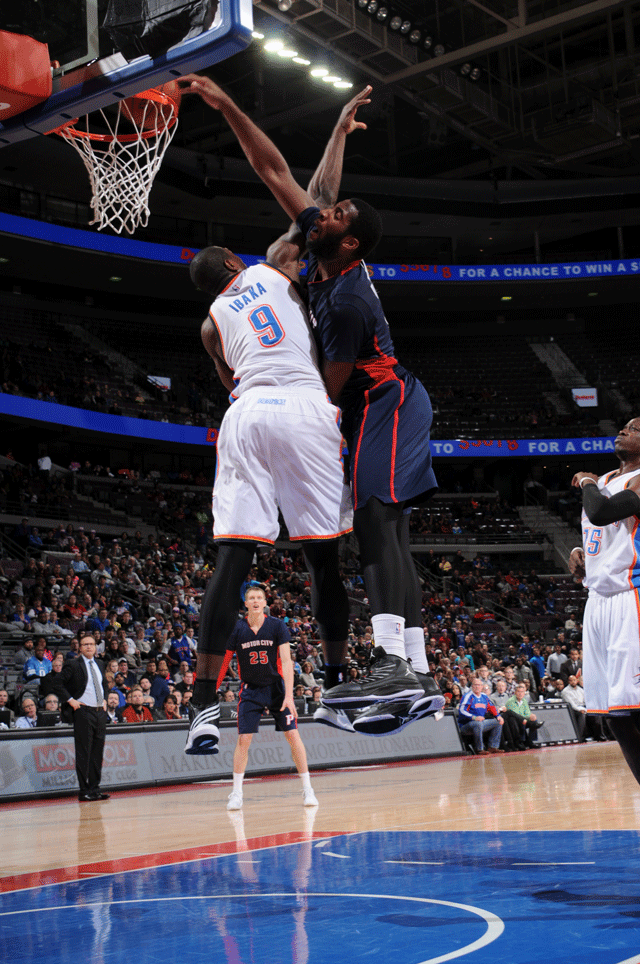 The Detroit Pistons endured their share of indignities through the first quarter of the NBA season, whether it was Josh Smith's shot selection, losing 13 straight games, or the jerseys they had to wear against Oklahoma City on December 7. And Lord only knows what sort of speeches Stan Van Gundy was giving, day in and day out. They couldn't have been pleasant.
And maybe that was one thing too many. Whatever it was, something caused Andre Drummond to snap. Sure, Russell Westbrook had dunked on Smith earlier in the game, prompting the need for vengeance, but Drummond probably would have liked to dunk on Smith himself.
So when Drummond caught the ball and spun inside on Reggie Jackson, with only Serge Ibaka between him and the basket, he didn't hesitate one second. He took one dribble and dunked, with the frustration only someone averaging 11 ppg and 12 rpg for a team going nowhere could know. And for a moment at least, everything was OK.
132