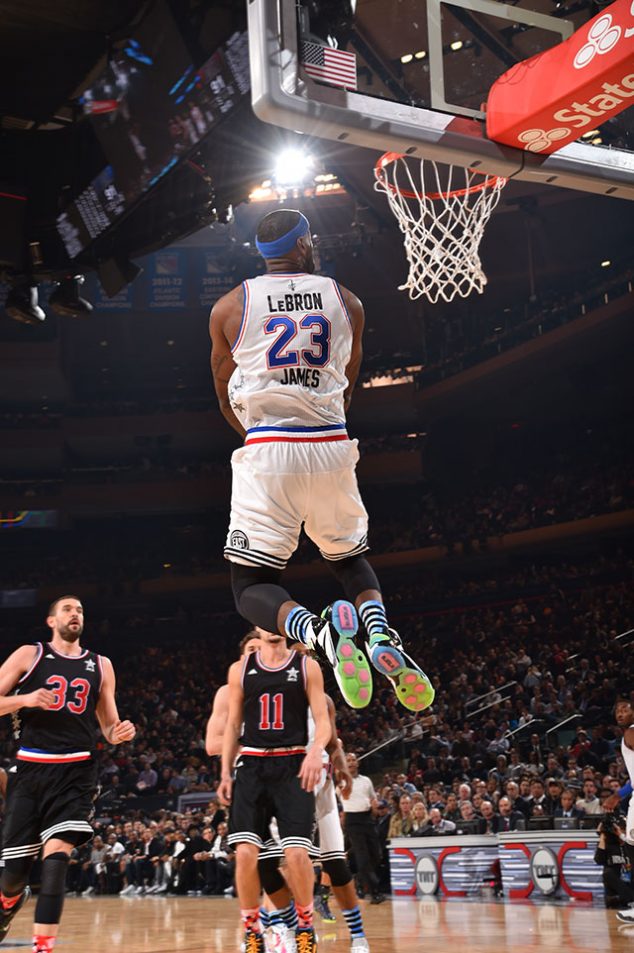 Here's the Knicks' dirty little secret: Everyone wants to go off at the Garden, hardly anyone wants to do it as a Knick. First there was MJ, then Kobe, now it's LeBron. (We will, for the moment, forget the legions of other players who've scored career highs in New York.)
LeBron is hyperaware of basketball history, and even before he was a pro he knew of the allure of the Mecca. Not that he wanted to play there—he's had two chances to sign with the Knicks, in 2010 and 2014, and each time chose greener pastures. But as a member of the Cavs (the first time), he had two of his best games as a pro at the Garden: 50 points, 10 assists and 8 boards in November of 2008 and 52 points, 11 assists and 9 rebounds in February of 2009.
So for his first—and presumably only—All-Star appearance at MSG, it figured he'd come out firing. Which he did. LeBron finished as the East's leading scorer and glided in for this effortless reverse oop from Kyle Lowry at the start of the third. He'll be a free agent again this summer if he opts out. But he's still not signing with the Knicks. Sorry.
89