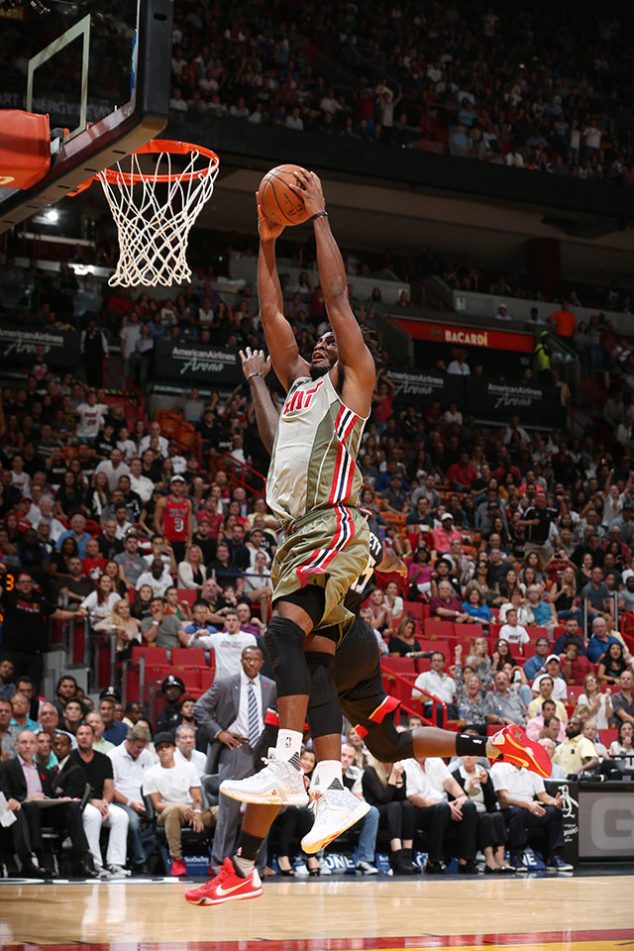 Justise Winslow was the 10th overall pick in the 2015 NBA Draft, which is fine and all—a dream for some—but not exactly what he was expecting. Heading into the Draft, top five seemed like a distinct possibility for the Duke freshman. Instead he fell to the Miami Heat at 10, who were probably as surprised to find Winslow still available as they were to be picking there in the first place.
There are advantages to dropping, of course. First and foremost, there is the possibility that an elite rookie lands on an already-good team, as Winslow did with the Playoff-ready Heat. And then there's the little manner of motivation. Falling a few picks isn't the end of the world financially, and could even help situationally, but it still rankles. Ask Paul Pierce, the 10th pick of the 1998 Draft, how it made him feel. Hell, ask the 18-year veteran how it makes him feel now.
Winslow's game is still developing, as any 19-year-old's would be, but he's already an elite defender and, at 6-7, 225, a problem on the break. And if anyone should get in his way, well, Justise is served.