Date: October 26, 2016
Location: Talking Stick Resort Arena, Phoenix, AZ
The best thing about being a rookie, for just about any athlete, is after a year you're not a rookie anymore. Willie Cauley-Stein did his time last year with the Kings, playing behind and alongside DeMarcus Cousins, starting 39 of 66 games and averaging 7 points, 5.3 boards and a block in a touch over 21 minutes a night. Not a bad start for the big man.
This year, though, Cauley-Stein is a rookie no more. No more goofy backpacks or singing to vets or whatever the hell other kinds of low-key hazing they put guys through these days. No longer is he one of the picked-on, the new rich, the kid fresh out of college who probably only has *snicker* one Rolls-Royce.
Nope, there's a new class of rookies now, one that includes 6-10 Suns power forward Marquese Chriss, selected eighth overall out of Washington by the Kings, of all teams, before being traded to the Suns. He's the one who gets to carry the bags, he's the one who has to wear whatever it is his older teammates decide, he's the one who winds up on posters—in this case, courtesy of Willie Cauley-Stein. It's the circle of life. You'll get your chance too, Marquese. Next year.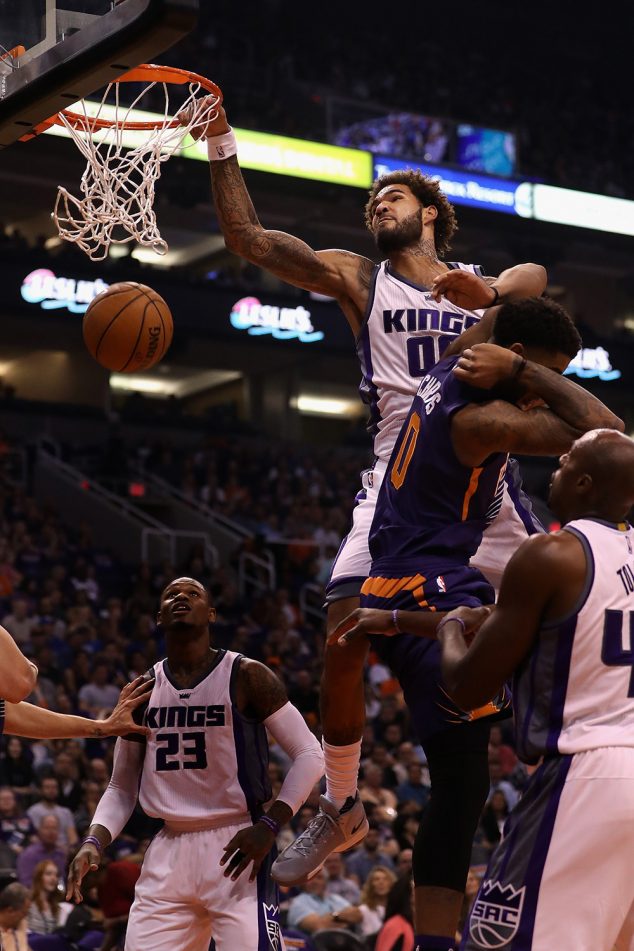 Photo via Getty Images