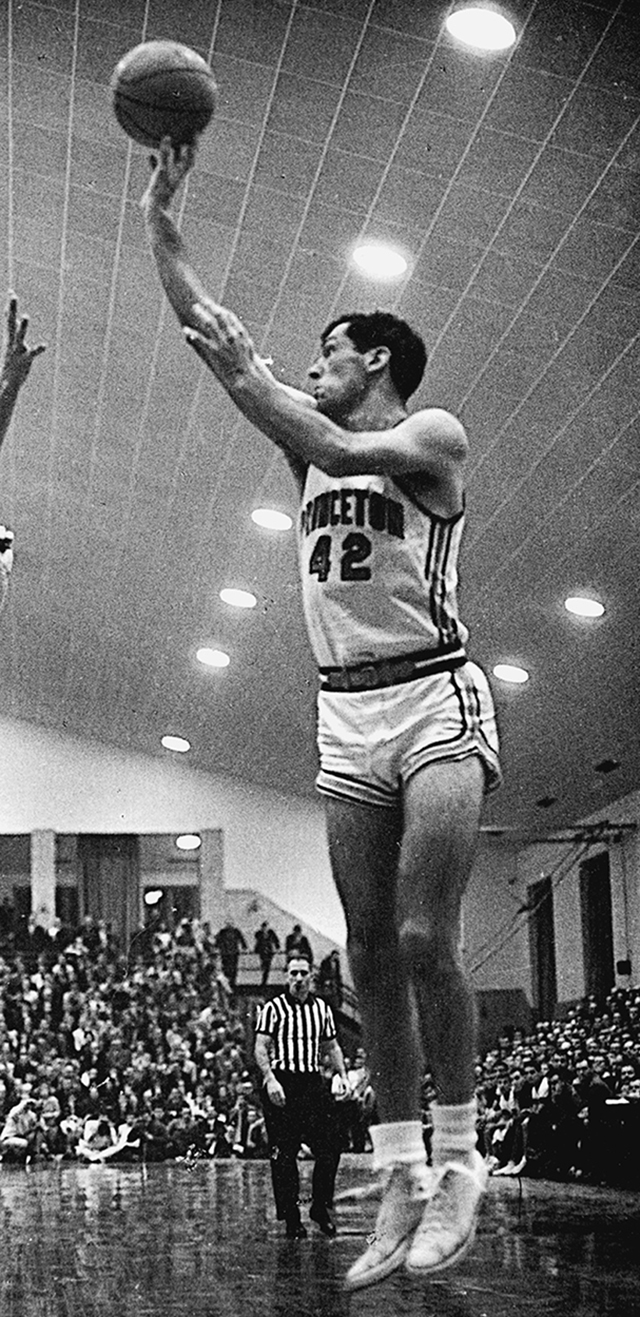 We all have heroes when we're young, before cynicism and heartbreak and the glaring lights of reality make those mythical people a bit too much like the rest of us. They don't disappear, those glorious stars, they just get clobbered by humanity and become less than we thought they were. Most of the time it isn't their fault, it's ours. Call it growing up.
But we'll forget all that for a moment, and return to the realm of young Rick's magic kingdom in his early sports years. His first hero was Chet Walker, the silky smooth forward for Bradley University, right there in little Rick's hometown of Peoria, IL. When the kid got a rare chance to watch "Chet the Jet" live at Robertson Memorial Fieldhouse (because an extra ticket somehow became available and his dad, who went to many Bradley games with mom, said, "OK, it's your turn."), he about died.
He was a grade-schooler back then, and when Chet went off to the NBA in 1962, there was a need for somebody else in the college game to fill his little hoops heart. Bingo! Bill Bradley arrived. The guy was perfect, almost literally.
He was an Eagle Scout, he turned down a zillion scholarships to go to Princeton for free because of its academic standards, he became a three-time All-American, the youngest player on the USA's Gold medal-winning 1964 Olympic basketball team, a Rhodes Scholar, and, in time, a US senator.
He set about every offensive record there was at Princeton, and—here's the good part—he proved to the world (and me) that he was legit and big-time and not a puffed-up, 6-5, slow-footed white boy when he led Princeton to its only Final Four appearance in 1964 and scored major points on almost everybody the Tigers played that season. When he dropped 58 points on Wichita State in the consolation game and was named Final Four MVP, even though Princeton finished third in the Tourney, the hero thing was set in stone.
Time went by, of course, and the teenager became a man, and then a sportswriter, who would go into the Knicks locker room years later and try to talk to Bradley himself. That the conversation went badly. The former hero, who would play 10 years and win two NBA Championships with the Knicks, would prove to be rather gruff and non-communicative, and helped to propel the sportswriter's transition to full adulthood.
But that's life. And once upon a time, years ago, at Tourney time, Bill Bradley shined with epic grace. And I thank him.
—
Image courtesy of Princeton Athletics