Led by Guest Editor Carmelo Anthony, SLAM's new special issue (below) focuses on social justice and activism as seen through the lens of basketball. One hundred percent of proceeds will be donated to the Social Change Fund. Grab your copy here.
—
Charisse Williams remembers making her son, Mikey, research his top-five colleges or universities as a punishment whenever he acted up. He was only in fifth grade at the time, but even then she would have him write down five facts about all of the schools academically. There was only one catch: He had to include one or two historically Black colleges and universities (HBCUs) on his list.
Charisse, who attended Hampton University, always wanted her son to be exposed to the culture and the history of HBCU institutions. She would show him her trophies from her days playing shortstop, where she was regarded as a major offensive threat and defensive powerhouse even as a freshman. She wanted him to see that Hampton, and other HBCUs, were always an option for him at the next level.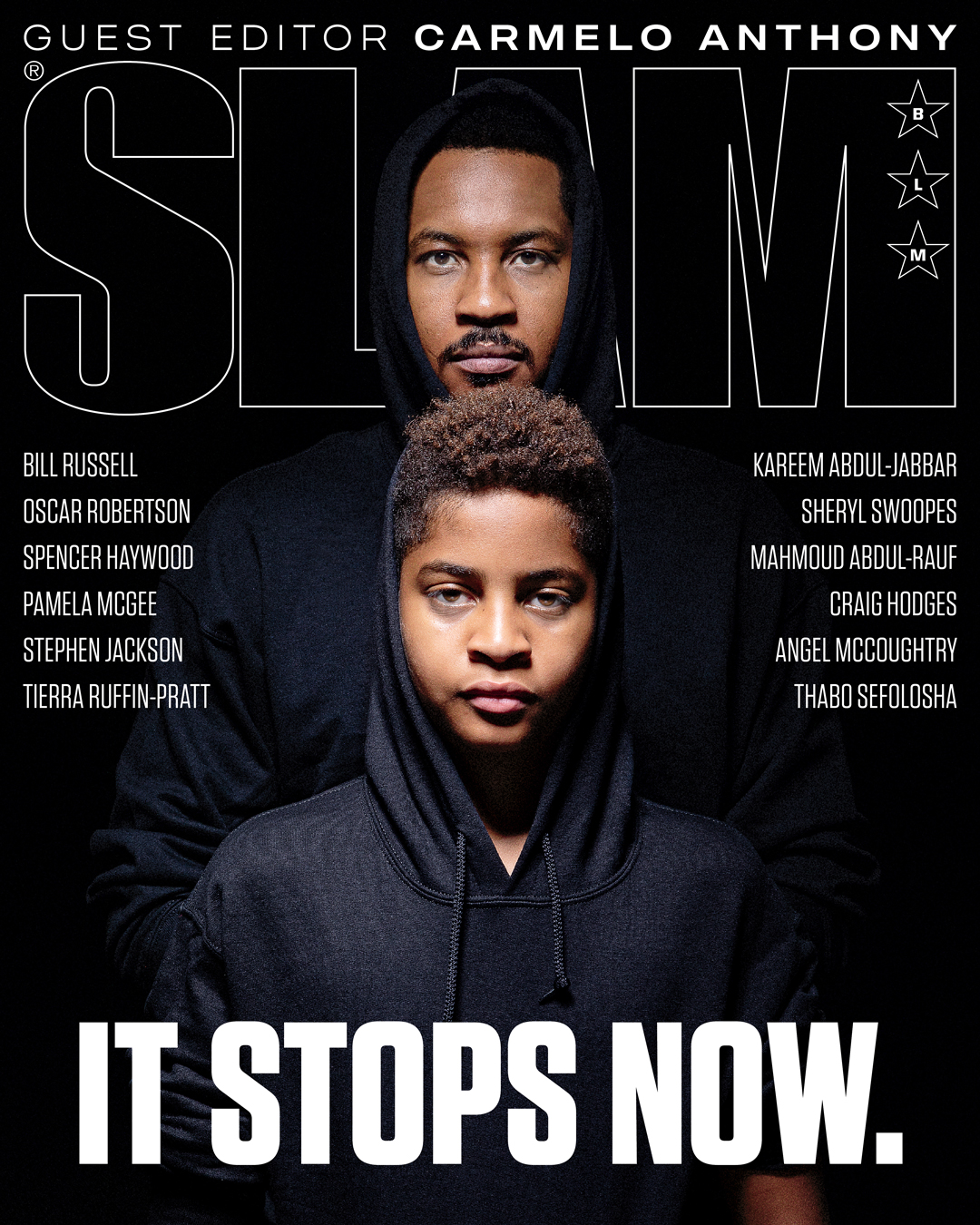 Years later, Mikey Williams would emerge as one of the biggest names on the high school basketball recruiting circuit, ranked third in ESPN's national rankings for the class of 2023. Hype would follow him, too, thanks to his 2.4 million Instagram followers—a long list of people that includes LeBron James, Kevin Durant and Drake. Meanwhile, his game would speak for itself: as a freshman at San Ysidro High School in San Diego, he averaged 30 points a game and dropped 77 points against Kearny High, breaking the CIF-San Diego Section record. A photo of him holding up a crisp piece of paper with the number 77 written on it would circulate across social media and dozens of news outlets, both local and national.
Mikey's fame, along with the madness that follows a handful of other top high school players who've used social media to become full-blown superstars before they're old enough to apply for learner's permits, has fueled and reignited the discussion of amateurism and the future of the game. In the midst of the NCAA passing legislation to allow players to profit off of their image and likeness (i.e. to finally get paid), the curiosity surrounding these phenoms and where they will take their talents next is on everyone's minds. Mikey alone boasts offers from more than 20 Division I programs already, and he's only a sophomore.
Among the schools on the list are Kansas and Memphis, along with HBCUs like Grambling State, Howard and Morehouse. Regardless of his spotlight, he's not overlooking those options. In June, he tweeted, "Going to an HBCU wouldn't be too bad," a sentiment that is a game-changer in itself, adding to the conversation that high-profile recruits are looking beyond the status quo of big-name schools.
He explained on Instagram that he has felt that way for years and was not just saying this for clout. It's a testament to Charisse, who made sure to expose her son to stories about HBCUs and how they are a place where students will not only look like him, but are Black and proud of it. When Mikey told her that he wanted to schedule visits to those schools when the time comes, her heart melted. Seeing his tweet solidified that not only was he listening to her, but that he was thinking beyond basketball.
"I couldn't be prouder of him because of that fact that it's more than basketball, more than sports," Charisse says over the phone. "It's recognizing that there is a systematic problem and you're recognizing it and actually being vocal about it. You're bringing more attention and light to it. It's like, Hold on, let me step back for a second and see the forest from the trees. We get so narrow focused and into these patterns of doing what everyone else thinks is right and what we should do to benefit them, and [need to] say, Wait a minute, I can make my own decision and what if I did choose to do this, what would the impact be?"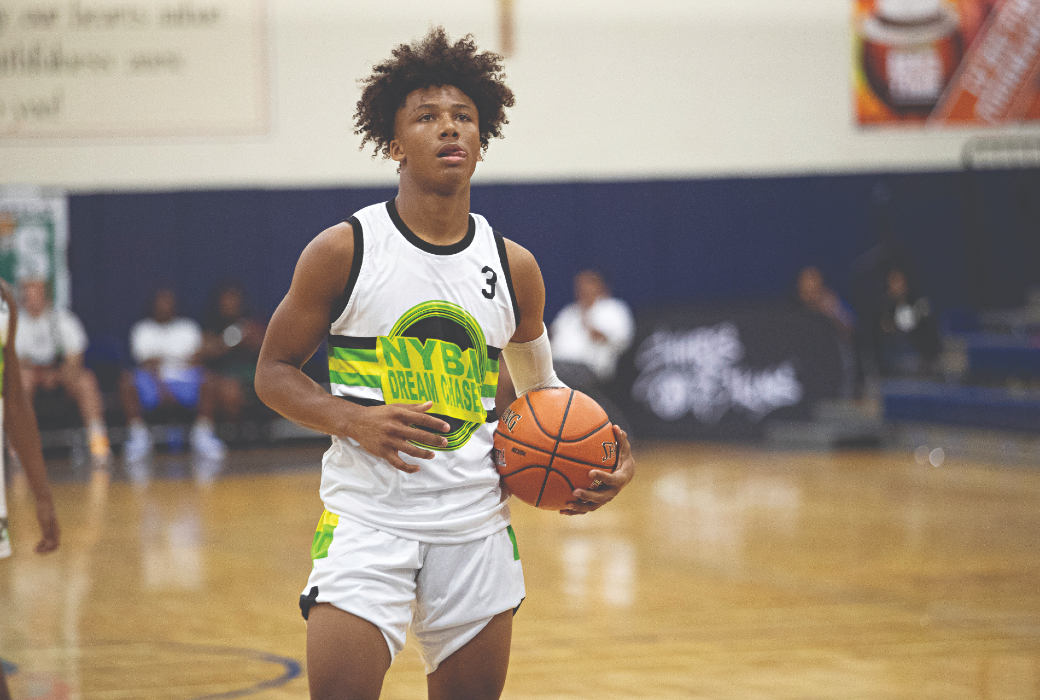 As a competitive collegiate athlete herself, she dreamt of having all of the talented athletes she knew join her on the baseball diamond at Hampton.
"Can you imagine if we were able to take the kids we know, either in basketball, men or women, football or softball and expose them to the opportunities of the HBCUs? Do you know how stacked our [Hampton] team would be? How lit this would be? We would go to the College World Series. That's just one college kid with one big vision and dream, and it's so funny how that manifested through Mike—for him to go ahead and speak that on his own, it makes me realize that he does listen.
"I think it's so important for us in the Black community to not neglect or disregard our own colleges, universities and businesses and to actually consider it, and be like, You know what, why not put some effort into thinking this through?" she adds. "The love and experience you get there, it's one of a kind. You can't get that at these big universities. Sure you've got the UCLAs, the Kentuckys, the Alabamas, the football teams are great, but there's nothing like the HBCU halftime show where the battle of the bands goes down."
Mikey isn't the first high profile name to express interest in an HBCU recently. Arizona State-commit Josh Christopher took a visit to Howard University, saying that he admires civil rights attorney Thurgood Marshall and wants to learn more about his history. Another top recruit, 6-11 center Makur Maker, had visited Howard too, while also setting his sights on the 2020 NBA Draft.
Maker chose the path not often taken by a top prospect: In July, he announced that he was committing to Howard. His hopes were to truly start a movement, and to inspire others, like Williams, to join the HBCU wave.
"I was the 1st to announce my visit to Howard & other started to dream 'what if,'" he tweeted in July. "I need to make the HBCU movement real so that others will follow. I hope I inspire guys like Mikey Williams to join me on this journey."
The fact that top recruits are looking at HBCUs, and even committing, is a step in the right direction.
UConn guard RJ Cole, who transferred from Howard, was another top-recruit who shocked everyone when he chose an HBCU out of high school. He admits that while he didn't know too much about Howard before he committed, he was intrigued by how interconnected Black history, culture and comradery among the students was on the campus.
"From a cultural standpoint, everybody who went there really opened my eyes to see how many athletes, activists went there," Cole says. "The whole supportive environment that they had there really sold me on my decision."
Competing at an HBCU is a grind, one that Cole feels helped him develop a strong work ethic.
"Going to a bigger school, you get the glitz and the glamour, the nice traveling, the nice team apparel, you have everything you could ever imagine," he says. "But when I played at Howard, travel was a little different. We would take 13-hour bus rides to play against South Carolina State or Savannah State. So, just knowing that you got it out of the mud, I would say, it gets you wanting to play and compete on the floor."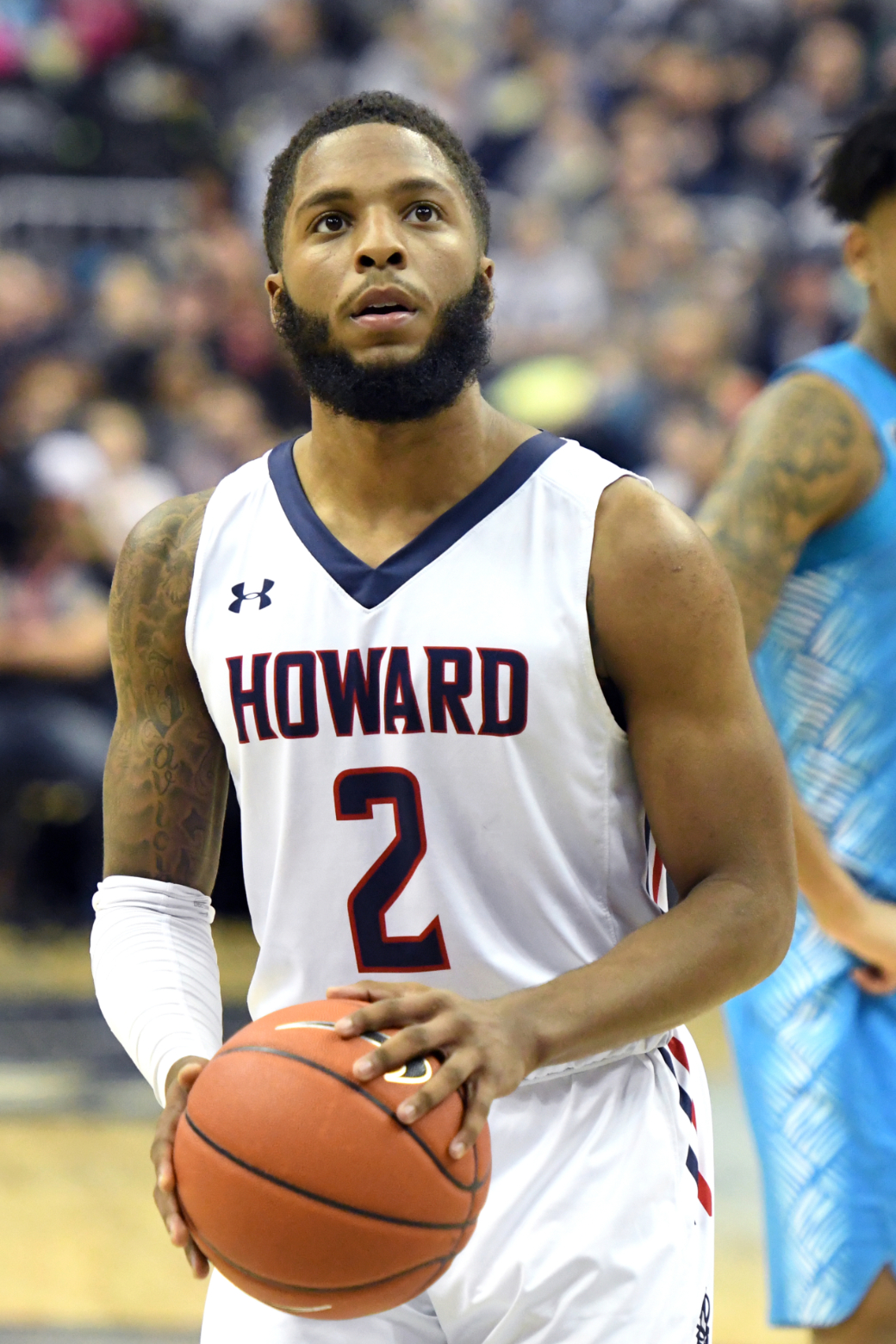 While lack of exposure can also deter recruits from going to an HBCU, especially if they have NBA aspirations, Cole doesn't think they should rule them out.
"I think high-profile athletes should actually think about and consider going to an HBCU because, regardless of what school you go to, if you're that high-profile of an athlete, those same NBA teams or whatever you're looking to gain out of exposure, you're still going to get that."
"Mike said it best," Charisse says. "You are who you are. If you're a pro, you're a pro, and you're going to be a pro no matter where you are. You make the best out of every opportunity you're given because you're the one who people are going to watch and see. Building those relationships at the HBCUs, it's a community that's rooting for you."
While Mikey is still young, she feels as though the narrative should not just be focused on him or other big-name recruits. Charisse feels that it's important to educate all student-athletes that they control their own narrative, too.
"I feel that these young athletes have to understand that all the hard work, the sweat, the tears, the blood that they've put in, that's their own. Nobody can take that from you, nobody else owns that. That's yours, and that's what you use to continue to elevate yourself, others around you, and make people look and pay attention and notice, Wait a minute, this kid is not going to go to a big-name school. He's going to go to a Grambling State? Wow, what's Grambling doing?
"It's like, we don't need them, they need us," she adds. "We're the ones on the field, on the court, putting up numbers and the stats. We're the ones having viewers tune in, we can go wherever we want to go and they're still going to tune in."
—
Deyscha Smith is a contributor to SLAM. Follow her on Twitter.
Photos via Getty.
One hundred percent of proceeds from SLAM's new issue will be donated to the Social Change Fund. Grab your copy here.