Harlem's Mohamed Bamba is a top-5 prospect in the Class of 2017. We'll be following Bamba on the journey through his senior year of high school as he holds down the SLAM HS Diarist position for the 2015-16 season.
It all started as a joke. Westtown requires a major community service project as a condition to graduation. While they allow us to "give back" anywhere in the world (and even sponsor the trip), proposals have to be detailed and well-thought-out or they get denied and your only option is to volunteer locally.
So my good friend Anthony Ochefu and I said, "Let's say we're going to Jamaica or Cancun so we have an extra week to relax after this long season."
I write a proposal and basically tell the project advisor, "Yeah, we're thinking of going to China."
I guess I should've done less research on my plan for China, because 3 weeks after I submitted the proposal, I got approval and it was on its way to becoming a reality. While Anthony's mom was understandably concerned about him going halfway around the world, I was able to convince my family that this could actually be a great cultural exchange opportunity for me, especially in a country where over 300 million people play basketball.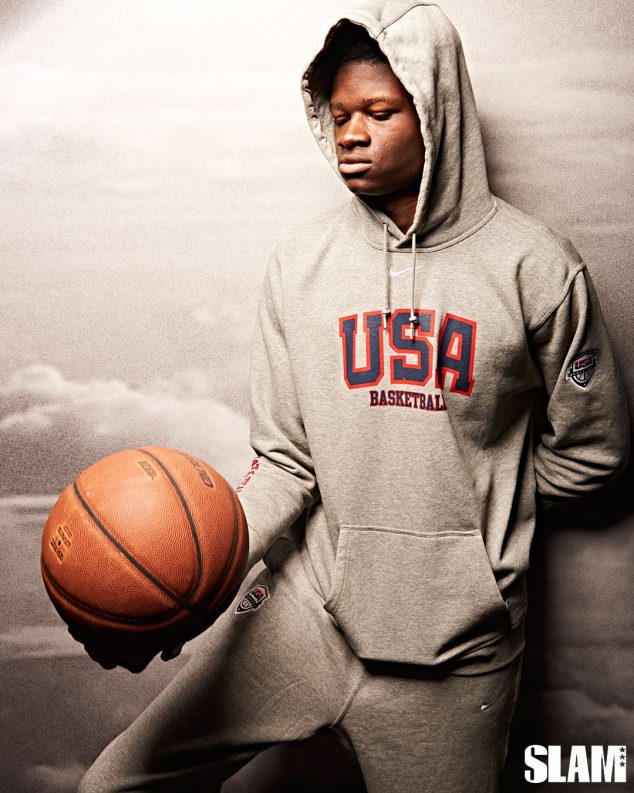 Just before I went off to China, I attended the MIT Sloan Sports Analytics Conference for a second year in a row. This year, I brought my sister so that she too could learn from all of the expert panels that have topics ranging from "Life of a College Student-Athlete" to "Sports Science and Player Tracking Data" and even "Silver asks Silver" (one of my favorites because I got to hear Adam Silver's vision first-hand). I've always been interested in the experts who use numbers to back up a lot of their sports observations and there's no shortage of it at this conference.
The conference ended on a Saturday afternoon and hours later I was sitting on a plane going to Beijing — alone – officially starting the first leg of my spring break.
I landed late on Sunday night, and showed up to my first non-profit, Love & Hope, the following morning. Love & Hope devotes itself to the education of migrant children from rural areas who are often left behind when their parents move to urban areas to seek jobs and a better life. The kids in that program were unbelievably happy and motivated, despite their difficult circumstances.
Love & Hope teaches many trade skills such as sewing, dental lab technology, computers and instrument training, but the living conditions lack many resources. In addition to working with the students, I also got my hands dirty and shoveled coal, yes coal, into nearly 200 different 75-pound bags so that they could deliver their primary heating source throughout the entire community.
I spent the next several days touring local schools, including Western Academy of Beijing, Canadian International School, and a few others. I did some Q&A with the broader student body at an assembly and was able to run some after-school and weekend basketball clinics with kids of all ages. I spoke to them about my life experiences and how to balance academics and athletics. It was a great opportunity and I was fortunate to have some caring hosts at each of the schools who were able to show me around and teach me more about their way of life.
The last nonprofit I worked with was called Roundabout – it is sorta like Goodwill or Salvation Army here in the U.S., where people donate second-hand goods to those in need. I sorted a ton of books and other home goods and was able to learn a bit about how their retail model works.
I put in a lot of work in China, but was also able to get out on my own and experience some of the main attractions. Of course, I had to see The Great Wall – it's one of the Seven Wonders of the World! It was one of the best tourist attractions I've ever been to in my life but I wasn't expecting to hike an entire section of it. It was tiresome but the views were spectacular. You can see some of them on my Instagram @therealmobamba_
I was also able to sample some of the local food. The Great Wall is about an hour and a half from Beijing, and afterward we ate at a small village in Huairou County. The chicken/rice/noodles combination was some of the best I've ever had.
In total I spent 10 days in China, and one of the best outcomes was me just continuing to grow as an adult—being by myself on a different continent helps you grow up quickly and I was able to do this all while experiencing a cultural exchange that I'll never forget.
—
Previous HS Diaries from Mo Bamba: 
Mo talk speaks on his HS career coming to an end and taking Environmental Social Justice class
Mo talks about taking the ACT twice and cutting down his college list to four schools