Usually a coach, parent or relative helps coordinate our PUNKS features. So the fact that Lauren Cox handled all the logistics for this one by herself—securing the facility, coordinating dates with our photographer, setting up an interview time—was a first. Turns out, the 6-4 Baylor commit, ranked as the No. 1 girls prospect in nation for the Class of 2016, felt more comfortable being the point-person.
A quick convo with the future Lady Bears forward, and you realize that stepping up to meticulously administer something like this is just a small reflection of the self-discipline and independence that she's garnered over the years, after dealing with some challenges that life forced upon her at a very young age.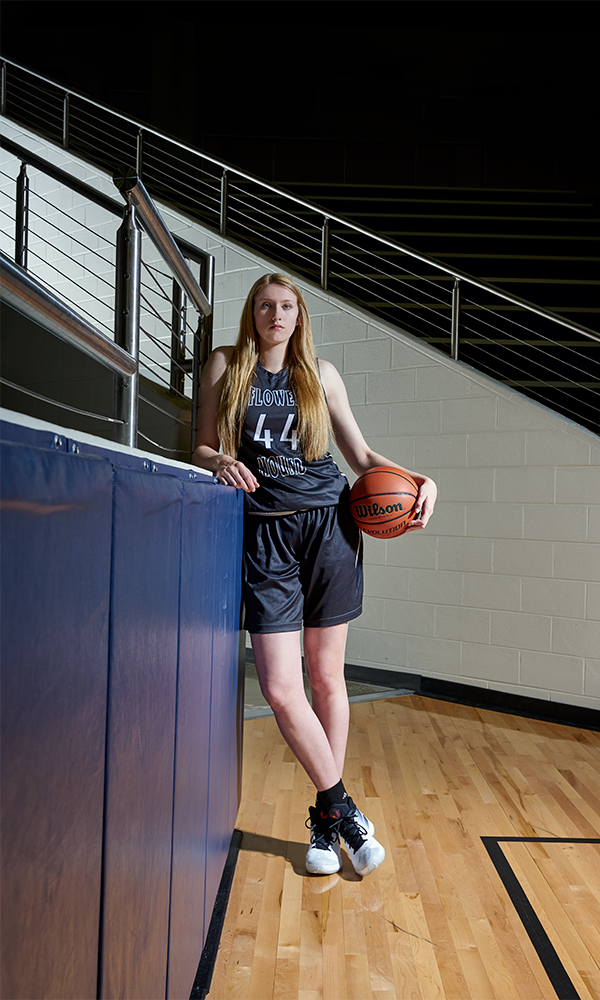 "I have type-2 diabetes and that's probably the biggest obstacle that I've had to overcome," says Cox, who was diagnosed with the condition as a second grader in 2005. In the years since, it has prevented her from starting some games. "It changed my whole life. It's a huge responsibility that I have to deal with every day. I have to watch my carbs and monitor my blood sugar, especially when working out [because] my blood sugar can go crazy sometimes, so I just have to make sure I'm responsible with it and keep checking it."
And just as she's been able to persevere through the condition from the start, her dominance on the basketball court has been just as imposing.
As a junior, she led Flower Mound (TX) High to its first-ever state tournament appearance in school history, and was named the Gatorade State Player of the Year for Texas. This past season, she once again led her squad back to a state tourney appearance, again claiming the state POY hardware after averaging 21.8 points, 12.7 rebounds, 3.4 blocks and 2.2 assists per game, leading the Jaguars to a 23-7 record. The last three summers, she's traveled the world with USA Basketball, claiming gold medals at the 2013 FIBA Americas U16 Championship, 2014 FIBA U17 World Championship and 2015 FIBA U19 World Championship.
An inside-outside threat, Cox has the ability to do damage in the post or out on the perimeter. She derives from a basketball family—her mother hooped at SMU and her father played ball at Central Methodist. When it came time to make her college decision, despite having her choice of scholarships to the nation's top programs at her disposal, proximity and familiarity played the biggest role.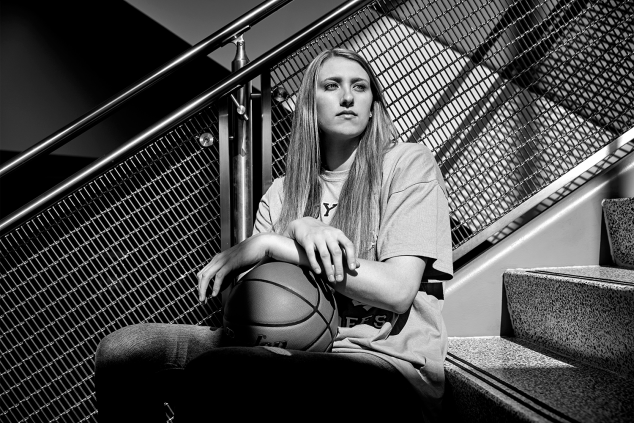 "I've always gone on visits [to Baylor] ever since I was in seventh grade, headed down to camps," recalls Cox. "I've gotten to know the coaches really well. When I went on my visit, it just felt right. I also wanted to stay close to home so it was a perfect choice for me. The ride, it's like an hour and 45 minutes."
In Waco, she'll be joined by another top-10 Class of 2016 national prospect: shooting guard Natalie Chou, a 6-1 scorer with whom she is very familiar.
"She goes to Plano West, which is one of our rivals in the district," says Cox of Chou. "We have played against each other for four years now. And now we're finally getting to play with each other. It's always been fun playing against her and just the friendly competition we've had the last few years. But now we're both really excited of what we can do together."
—
Franklyn Calle is an Assistant Editor at SLAM. Follow him on Twitter @FrankieC7.
Portraits by Trevor Paulhus