After posing for photos with the iconic Gateway Arch behind him, Jayson Tatum is walking up the block preparing to continue his SLAM photo shoot in the surrounding streets of downtown St. Louis without trying to draw too much attention. But as he turns the corner of Chestnut and North 4th Street, a doorman at the Hyatt Regency Hotel recognizes him. "Hey man, so where are you going to go to school?"
Tatum, caught off-guard softly responds, "Not sure yet, man," while walking past an entrance toward Pine Street.
"That happens all day, every day," says Tatum, considered by many the top-ranked small forward in the Class of '16. "There's always someone asking or suggesting where I should go."
Understandably, it was a topic many in the recruiting (and local) community were closely evaluating as the 6-8 stud prepared to announce a decision at some point the following month, with St. Louis University among the final four schools on his list. His dad Justin played for the Billikens from 1998-2001 and the program now found itself competing against Duke, North Carolina and Kentucky for the younger Tatum's services. Last Saturday, about a month after our mid-June shoot, he announced he plans to attend Duke next year.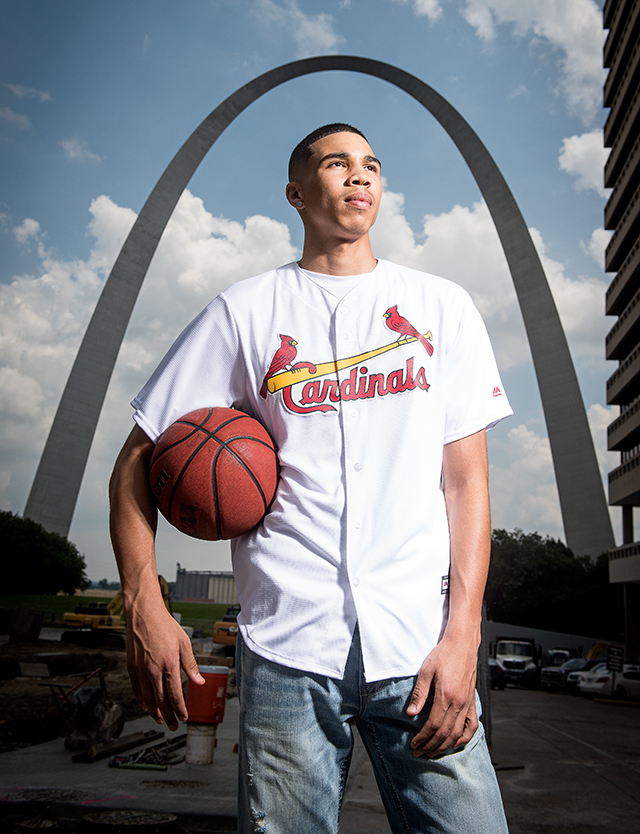 Having started on varsity since his freshman year, Tatum is following in the footsteps of Brad Beal and David Lee as the latest five-star prospect from Chaminade College Prep. The Beal and Tatum families go back to when Beal's mom, Besta, coached Tatum's mom, Brandy Cole, in prep volleyball.
"Sometimes we would get pizza after school with his twin brothers," recalls Tatum, of when Beal would drive him home as a seventh grader. "We would wait an hour 'cause he was signing autographs. People used to say that would be me, but I couldn't imagine it. I thought that was crazy. But now I get the same attention."
At Chaminade, he hit the ground running, becoming the first freshman in league history to win Metro Catholic Conference Player of the Year.
The summer that followed, Justin landed the head coaching position at his alma mater Christian Brothers College HS after six years at Soldan High. CBC is Chaminade's conference rival and naturally Justin wanted his son to join him. Ultimately, preferring to not leave Jayson's eligibility in the hands of the state association and risk him sitting out his entire sophomore year per transfer rules, both decided that staying put was best—even if it meant going up against each other twice a year. "It's tough and frustrating, and it's something I wish no dad would have to be a part of," says Justin, who won the state title his first year with CBC while Jayson holds a 3-1 all-time record in the series. "It's not a good feeling for either one of us but we've made the best of it."
As a sophomore and junior, Jayson averaged around 26 points and 11 rebounds each year, gaining notoriety for his ability to play every position between the 1 and the 4, earning two straight Gatorade State POY awards and drawing comparisons to Kevin Durant.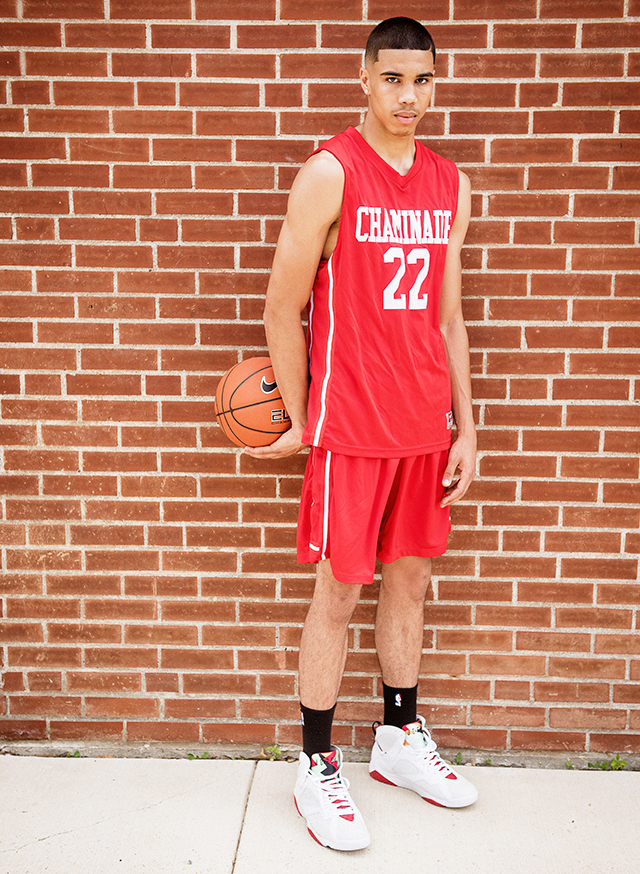 The day of our shoot is Jayson's only full day in The Loo in a one-month span after spending the prior four days in Memphis working out with Penny Hardaway. He was set to leave for Colorado Springs the following morning to join USA Basketball's U19 squad, which would head to Greece for two weeks after a 10-day training camp.
"It's something you get adjusted to quickly if you want to be great," he says of the summer grind. "Especially if you're trying to go where I want to be."
Franklyn Calle is an Assistant Editor at SLAM. Follow him on Twitter @FrankieC7.
Portraits by Atiba Jefferson