Johnathan Motley's college career did not start the way he wanted. Just before the first game of his freshman year, the Baylor coaches came to him with some surprising news—they wanted him to redshirt and sit out the season.
"I wasn't really expecting that because in the scrimmages I thought I played pretty well," Motley says. "They just had a different plan for me."
The plan was for Motley to add muscle. Despite being 6-10, he weighed just 205 pounds. The coaching staff deemed he wasn't ready for college basketball.
Motley, though, had dealt with roadblocks before. While he's now an imposing junior who is Baylor's best player (17.3 points and 9.9 rebounds per game heading into the NCAA Tournament) and a projected first-round pick, there was a time when he didn't feel like he would ever turn into much.
"I wasn't always good at basketball," Motley says. "It was just something I really wanted."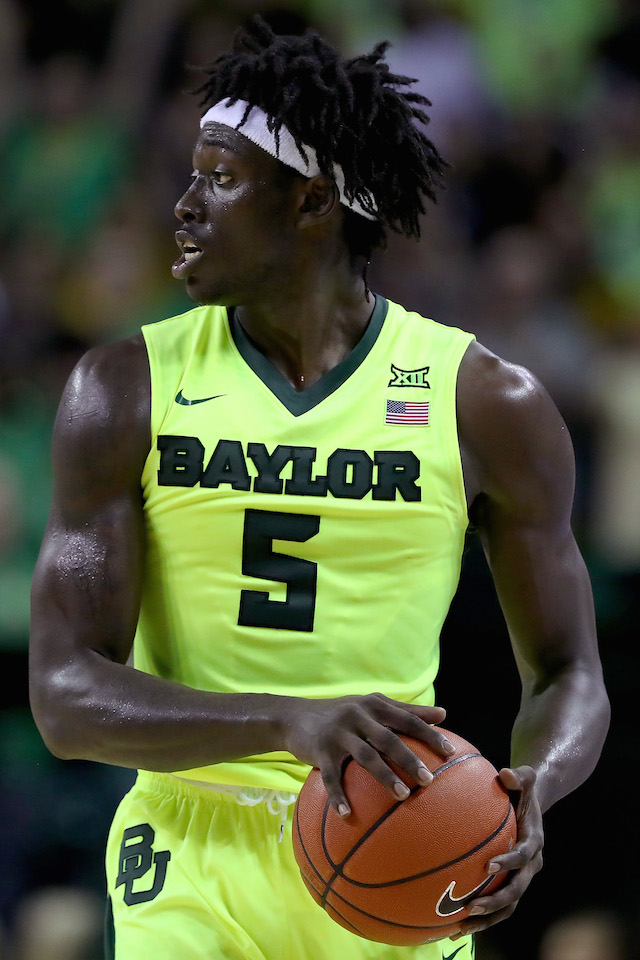 Not a highly touted prospect out of high school, Motley was overshadowed by twins and future pros Aaron and Andrew Harrison on his AAU team in Houston and admits he didn't feel like he had a future in basketball until his senior year. But rather than becoming discouraged, Motley was committed to getting better. When he wasn't playing, he was working out. When there wasn't practice or a game, he would be shooting in the gym from 3-11 p.m.
Getting him to those workouts, practices and AAU games was his mother, Willie. Now a retired schoolteacher, Willie was also by her son's side when his appendix burst during his junior year of high school. His motivation has always been to repay her for all she's done for him.
"I would like to use the game of basketball to give back to her," Motley says.
She was with him, too, when he had to navigate through that tough first year at Baylor, during which he added 30 pounds of muscle. His team having earned a No. 3 seed in the East Regional of the NCAA tournament and Motley the catalyst for what could be a deep Baylor run, he's now grateful he didn't play as a freshman.
"I don't think I'd be where I am today without that redshirt year," he says.
—
Photos via Getty Images