Welcome to March, where Madness is plentiful, buzzer-beaters are inevitable, and upsets are bountiful.
The tourney hasn't even begun, and yet we've witnessed Hunter Cattoor light it up against Duke en route to Virginia Tech's first ACC Championship, Murray State earn their first tournament bid since Ja Morant was the Racers point guard, and Iowa secured their first Big Ten Tournament Championship since 2006.
With Selection Sunday and conference tournaments wrapping up this past weekend, there's a lot to preview, and SLAM Newswire has got you covered.
The Heavy Hitters
This year's No. 1 Seeds: Gonzaga, Arizona, Kansas, and Baylor are loaded with talent as we take a deep dive into how the heavy hitters on the men's side got to the first round of the tournament.
Led by two Wooden Award Candidates while boasting a nation-best 87.8 points per game, the hype around Gonzaga (26-3) is real. With WCC Player of the Year Drew Timme, who averaged 17.5 points and 6.3 rebounds per game, and top-three projected pick in this year's draft Chet Holmgren patrolling the paint, the Bulldogs have been one of the most dominant teams in college basketball this season – dropping just three games to tournament-bound teams (Duke, Alabama and St. Mary's).
The No. 1 team in the West region boasts 10 Quadrant 1 wins, making their 24th appearance as a program in the tournament with a matchup against No. 16 Georgia St (18-10) in the opening round.
Fresh off of their 12th Big 12 tournament championship in program history, Kansas (28-6) enters the Midwest region as one of the most battle-tested teams in the tournament. Bill Self leads a loaded roster full of experienced hoopers, headlined by conference-leading scorer and Player of the Year Ochai Ogbaji. Ogbaji averaged 19.7 points per game while shooting 40.5 percent from three – the Jayhawks lead the nation with 12 Quad 1 wins while snagging a Big 12 regular-season and conference tournament championship.
Possessing one of the strongest resumes in the country, Kansas ranks as the top seed in the Midwest region, facing off against Texas Southern in the first round.
In his first season as a Division One coach and head honcho at Arizona, Tommy Lloyd led the Wildcats (31-3) through a famed season, securing the regular season and Pac-12 tournament championship while gathering quality wins against UCLA, Illinois, Michigan, and USC.
Led by Pac-12 Player of the Year Bennedict Mathurin (17.1 points and 5.6 rebounds per game) alongside the conference's Defensive Player of the Year and its Most Improved in 7'1 junior Christian Koloko (11.9 points and 7.2 boards per game), the Wildcats are ranked as a one seed for a reason, as their balanced offensive and defensive schemes have been giving teams trouble all season long.
First, though, they'll meet the winner between Bryant and Wright State in the opening round.
Rounding out our heavy hitters is the Baylor Bears (26-6), defending their national championship out of the East region. Scott Drew's Bears feature a bevy of offensive talent with six players averaging more than 8.0 points per game, led by junior guard Adam Flager (13.4 points and 3.1 assists) and senior Big 12 First Team selection, James Akinjo (13.4 points and 5.7 assists). Snagging wins against Villanova, Iowa State, Texas, and Kansas contributed to the program's 10 Quad 1 dubs. The Bears will be matching up against No. 16 Norfolk St.
Best Not Be Sleeping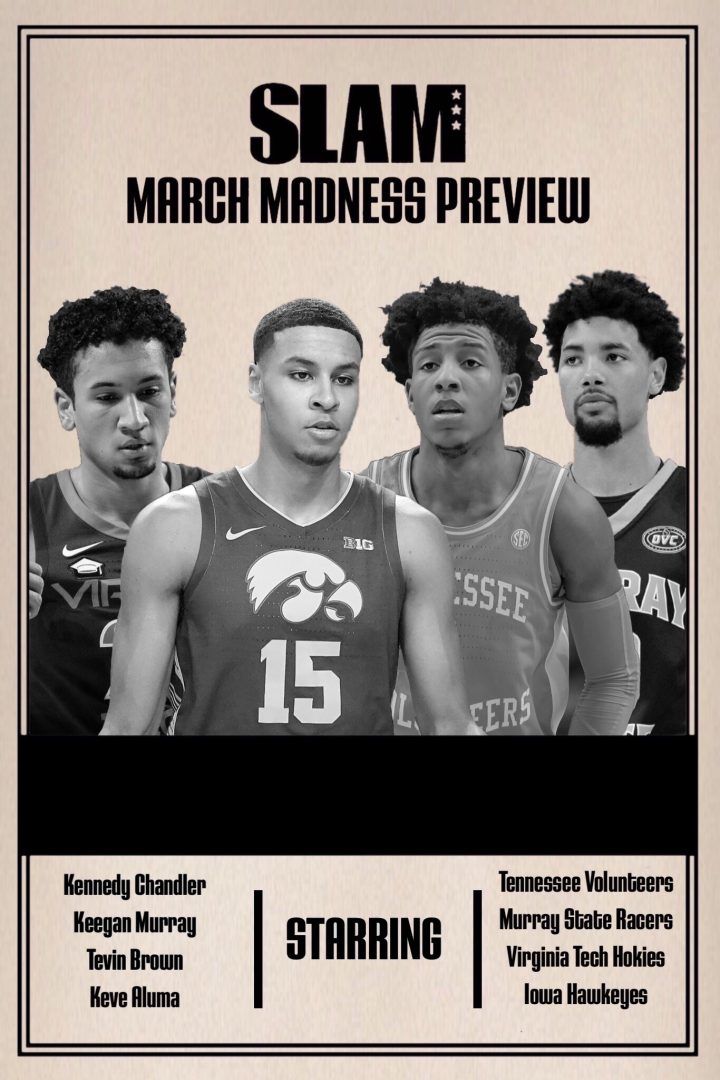 You cannot be caught sleeping against Tennessee, Murray St., Virginia Tech, or Iowa despite the seeding.
The No. 3 seeded SEC champions enter the tourney on a seven-game win streak, having defeated Kentucky, Auburn, and Arkansas since mid-February. Led by freshman sensation Kennedy Chandler, the Volunteers (26-7) are a two-seed for a reason. The Volunteers are built to make a deep run this March in a stacked South region that features No. 1 Arizona, No. 2 Villanova, No. 4 Illinois, and No. 5 Houston. Behind 11 Quad 1 wins, Chandler's 13.8 points and 4.6 assists, and 53.8 percent shooting splits, the Volunteers will face off against No. 14 Longwood this weekend.
Virginia Tech (23-12) is riding high after upsetting No. 1 Duke in the ACC Championship game, grabbing their first tournament championship in program history. Despite dropping nine games in conference play, the Hokies' 82-67 upset win over the Blue Devils behind senior Keve Aluma's 19 points and Hunter Cattoor's 31, the No. 11 seeded Hokies are a veteran-heavy squad with enough momentum to carry them deep into the tournament. First, though, they'll meet No. 6 seeded Texas in the first round of the East.
For the first time since 2006, the Iowa Hawkeyes (26-9) are Big Ten tournament champions. Sophomore All-Big Ten First Team selection Keegan Murray has blossomed into a projected lottery pick in late June, averaging 23.6 points and 8.6 rebounds on 55.5 percent shooting from the floor. Competing in the conference that leads the nation with teams seeded in the tournament, the Hawkeyes grabbed nine Quad 1 wins, defeating Michigan St., Ohio St. and No. 3 Purdue in the Big Ten Championship behind Murray's 19 points and 11 boards. With four players averaging above double-digits, No. 5 Iowa will have a battle on their hands when they face off against No. 12 Richmond in the first round of the Midwest region.
In case you haven't been following along with the mid-majors or Ja Morant's Twitter this season, the Murray State Racers (30-2) are for real. Since dropping a 71-58 road loss to Auburn in late December, the Racers have gone undefeated in conference play and are riding an 18-game win streak. The Ohio Valley Conference champions are led by junior Tevin Brown – who played with Ja Morant and Murray State as a freshman during the Racers' last tournament run in 2019 – is averaging 16.9 points, 5.5 rebounds, three assists, and a conference-best 3.1 made threes a game. The No. 7 seed in the East will see No. 10 San Francisco in the tournament's first round.
Games You Can't Miss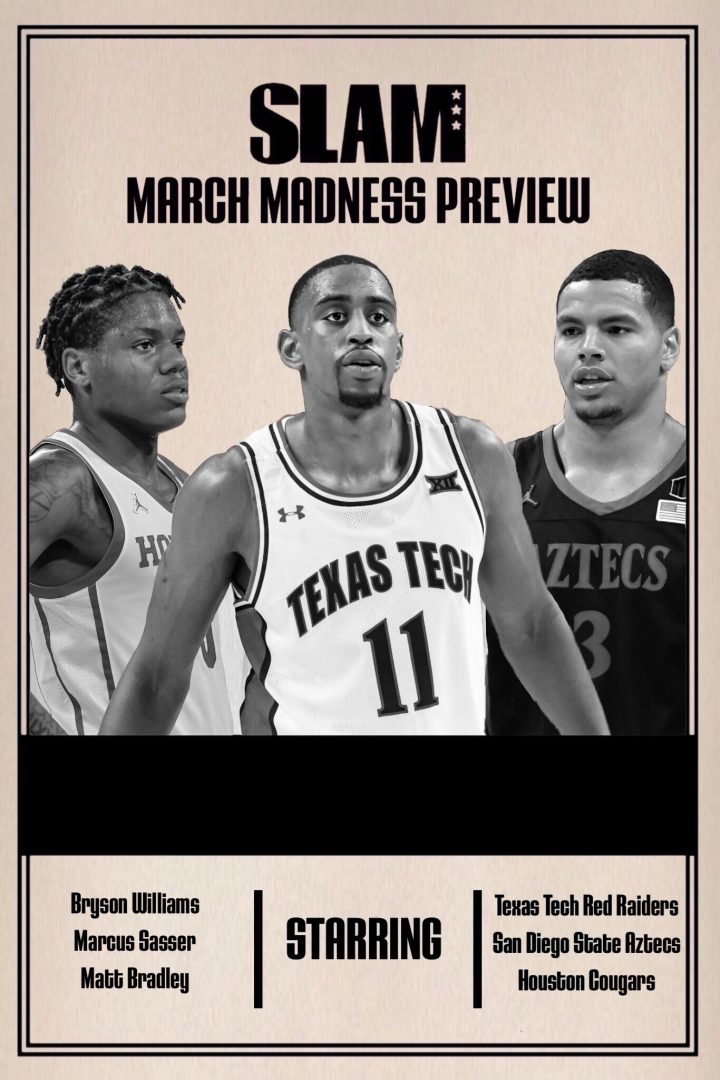 With the first round of the tournament set to start this Friday, here are the games you can't miss.
No. 3 Texas Tech Vs. No. 14 Montana State
Texas Tech boasts a bevy of veteran players who hang their hat on defensive pressure and home-court advantage – going undefeated in conference play at home. But the No. 14 Bobcats cannot be counted out solely based on their seeding luck as they've made their second national tournament appearance in three years.
No. 6 Texas Vs. No. 11 Virginia Tech
Anchored by wins over Kansas and Tennessee, the Texas Longhorns are ready to start the tournament anew after dropping 3 of their last four regular-season matchups. However, the No. 11 seeded Hokies and sharpshooter Hunter Cattoor could pose an upset level threat, having just beaten No. 2 seed Duke in the ACC Championship.
No. 8 San Diego State Vs. No. 9 Creighton
The 8/9 matchup is always intriguing. With both the Aztecs and Creighton losing their respective conference tournament championships, both teams will be looking to exact revenge and start the tournament with a dub.
No. 5 Houston Vs. No. 12 UAB
Houston has weathered a storm of injuries and adversity all season long. With another AAC tournament championship under their belt, the Cougars will have to get past UAB and Jordan Walker's 20.2 points per game on 40 percent from beyond the arc.
---
Photos via Getty Images.