Charlie Bell is one of the few NBA players to hoop in New Balance silhouettes. Bell's basketball journey brought him from Flint, MI to Italy to Spain and to four different NBA teams. He went un-drafted in 2001 after four seasons at Michigan State and then made his way onto the Phoenix Suns. After winning a championship and wreaking havoc in Europe, he eventually signed with the Bucks. That's when New Balance came calling.
NB's back in the basketball space, with Kawhi Leonard and Darius Bazley on the roster. We caught up with Bell, now an assistant coach with the Iowa Wolves of the G-League, to talk about his time working with New Balance.
—
SLAM: Whether or not it's justified, there's definitely a stigma attached to New Balance by people who love basketball sneakers. Why did you decide to sign with them?
Charlie Bell: Being a guy that came from overseas, I didn't have a lot of companies wanting to give me a shoe deal. My agent was like, 'New Balance is trying to do basketball. If you're interested we can have them send you some shoes.' And they sent me a pair to test out and I was like, 'Man, these things are probably some of the comfiest shoes I ever wore.' I was like, 'Let's do it.' They didn't really give me any money, but they gave me a merchandising contract where I got so much money a year to order shoes and apparel. I still wear them today. All the shoes that I got that I didn't wear during my time in the NBA, I had in a box. I still wear those shoes now.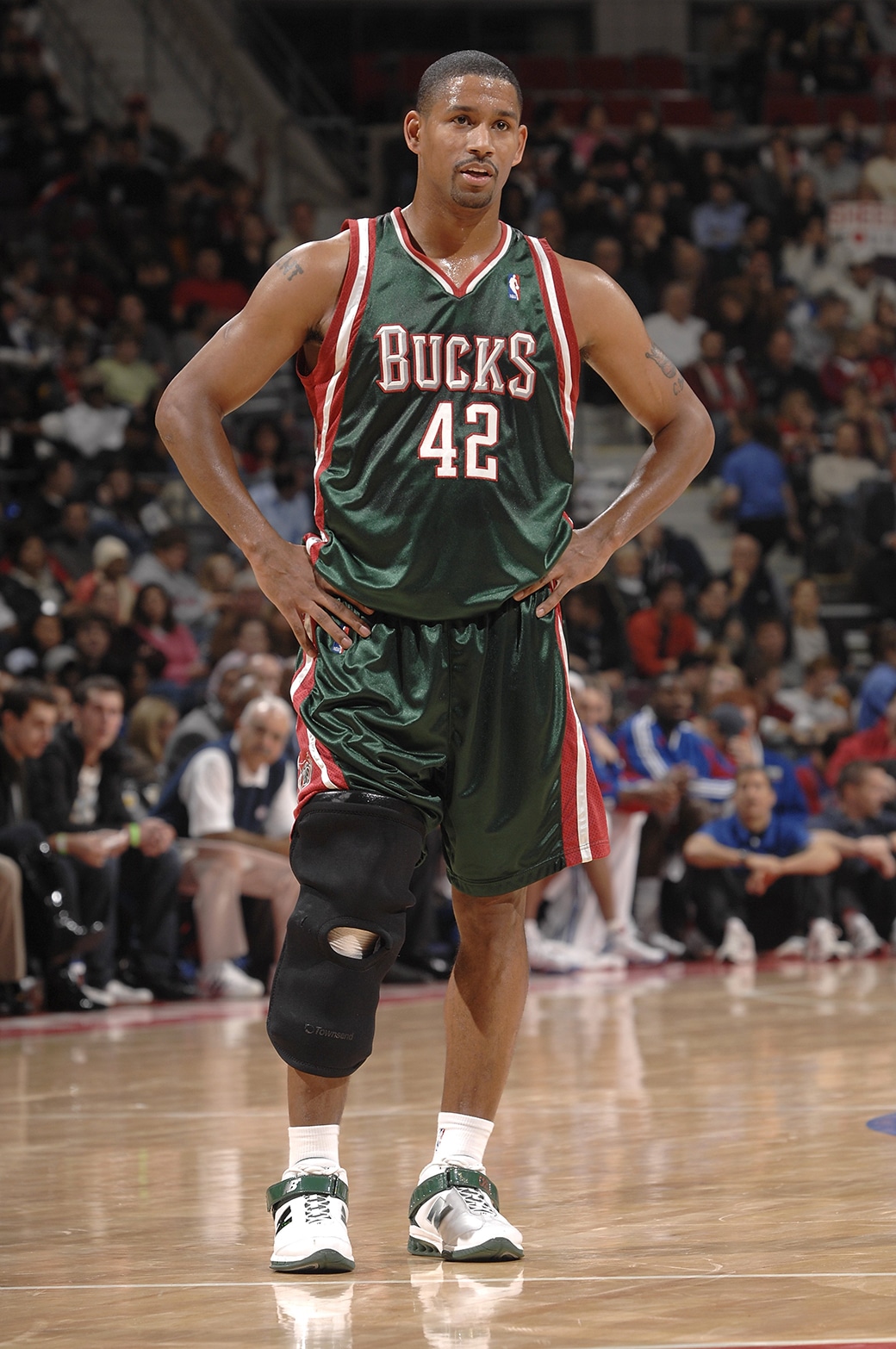 SLAM: What do you think people should know about New Balance?
CB: It's a comfortable shoe. I think it's very well made and especially for me, I had flatter feet, and wider feet. It was probably one of the best decisions I made. New Balance is a company that's been around for years. They look at it as a dad shoe but it's a lifestyle shoe. The 574s, shoes that you can wear with your jeans. They make one of the best running shoes around. New Balance has been around for a long time.
SLAM: You mentioned the 574s, which is probably their most popular silhouette. What was the name of the kicks you were hooping in?
CB: I don't even know if they really had a name. When I did it, I think Matt Bonner was also wearing them, but I think they were just their first basketball shoes. Some of them had numbers on them but some of them were just shoes that they sent and they personalized them for me. They had my name on them. I thought I was hot stuff, especially a guy coming from overseas. You've got all the superstars with their name on their shoes. And for me to have a personalized shoe with my name on it, my team colors, I just felt like I was the man. You couldn't tell me nothing.
I remember one time we were playing against the Washington Wizards. I'm out there with my New Balances on. I know Wale is a big shoe guy. Wale was sitting courtside and he was like, 'Man, you got New Balances on? What are those?' Everybody started laughing. I was like, 'Man, you could laugh. I don't care what you say. These are good shoes.' I was a little sad when they stopped making shoes, around 2010, 2011. You see a lot of these guys sign with these Chinese companies that nobody's ever heard of. I don't know why people laugh about New Balance.
SLAM: So you had teammates talking a little bit of trash? 
CB: They did at first. But at the same time other guys were wearing Chinese shoes that were tearing up. I never had one shoe tear up on me. I know a lot of NBA guys that only wear shoes one time and they discard them after one game. I like to break my shoes in and wear them for, like, a month. That's why I got so many of them still left. They made a quality shoe. To this day, if I do wear Nikes when I'm playing pickup, I'll be like, 'Man, I need my New Balances.'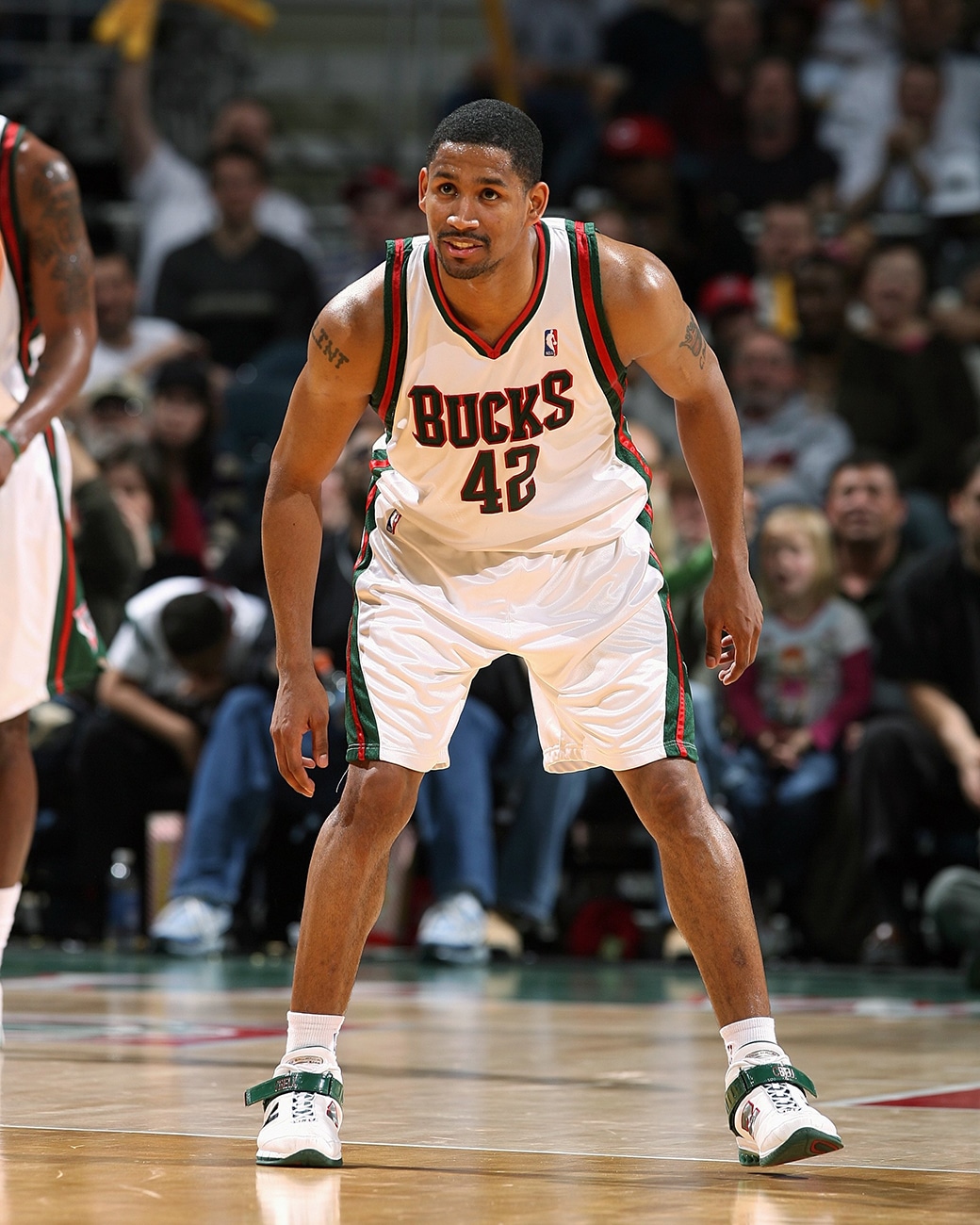 SLAM: New Balance just signed Kawhi Leonard, as you know. The other thing they did this year is bring Darius Bazley on-board for an internship. It's very different from any other brand. Did you see that type of forward-thinking when you were working with them?
CB: Not really. They were just getting into the basketball field. I never really talked to them, personally. That was my agent. There was a guy I would talk to from time to time but I doubt he still works with New Balance. But they were very good to work with. If I ever needed them to send me some gear or other shoes, they were right on top of everything. They were definitely a first-class shoe company. With them getting back into basketball, I need to reach out to New Balance, see if I can be an ambassador. I loved them.
—
Max Resetar is an Associate Editor at SLAM. Follow him on Twitter and Instagram.
Photos via Getty.