On the eve of All-Star Weekend, Don C and American Express partnered to create a limited-edition sneaker release made exclusively for card members. The AF1 Hi "Just Don," which sold out in three minutes, is an ode to the Windy City that features premium leather of university blue and hints of red.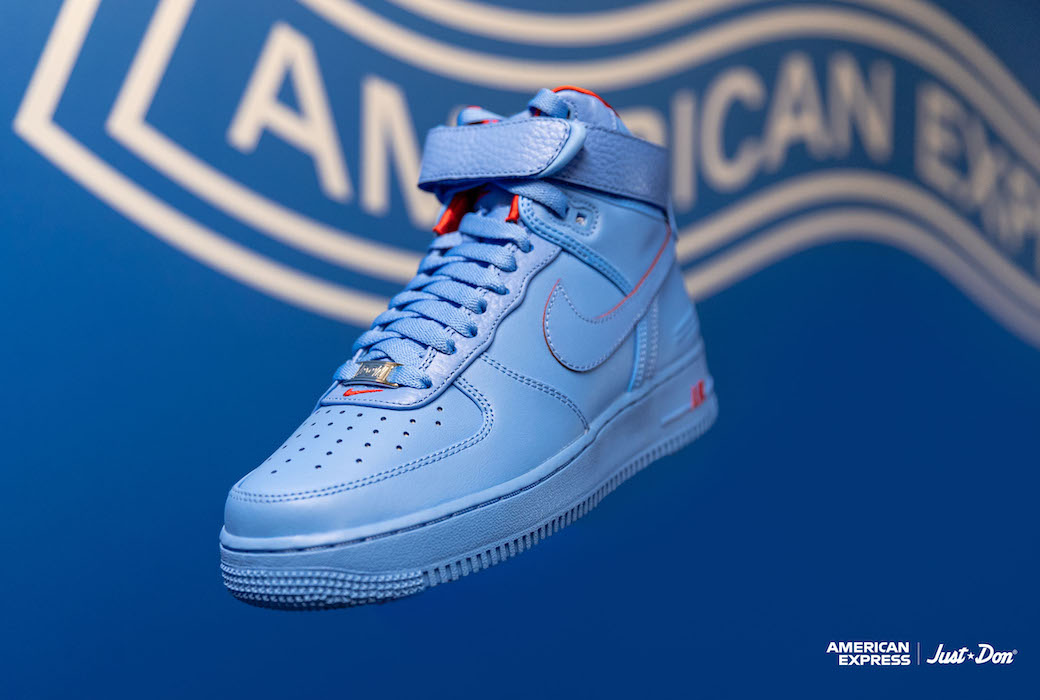 "The inspiration was Chicago," Don C tells SLAM. "I wanted to make the shoe feel like a welcome to the city, especially because it was coming this weekend. I think I've mentioned before how the blue comes from the flag. We tweaked it to just match more of the electrification of what this weekend brings and the energy that Amex brings. I think it was good timing for us to do it this weekend 'cause it just represented Chicago and the spotlight is on the city for this weekend."
The sneaker is Don C's second AF1 Hi collaboration with Nike that fuses the first three Air Force models—length and sole of the AF1, AF2 branding on the heel and the AF3s FORCE-branded tongue and diamond-shaped eye stay on the forefront. The city's flag is also featured on the inside of the tongue with a red satin liner.
"The Air Force 1 is a shoe I fell in love with when I was in high school in 1990," he says. "It's been kind of timeless for me since. I have to say out of every model of shoes I've supported, this is the one that every year I wear it … Air Force 1s, I always repped, so this shoe is very dear to me."
For the weekend, American Express hosted a pop-up experience in the Wicker Park neighborhood, just a few minutes from the Chicago curator's RSVP Gallery retail space that opened in 2009. The three-night exhibit featured a dining experience from some of the Chi's greatest chefs and a Q+A session with Don C hosted by Cari Champion that talked the design process, inspiration and all things All-Star Weekend.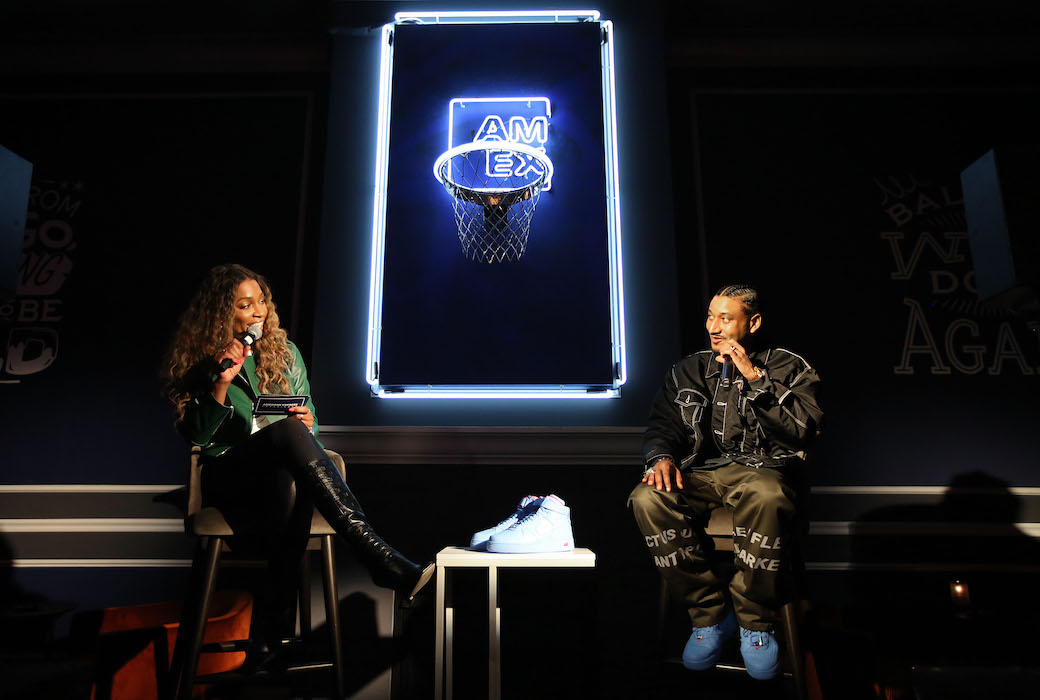 "Amex is all about partnerships and building community and that's the similar principle of Just Don and RSVP Gallery," Don C says. "That's what brought us together and they wanted to bring something exclusive to their community as they always do, but never in the sneaker realm. I'm just happy to be the first to be able to do this in this category with such an amazing partner like American Express."
—
Drew Ruiz is an Associate Editor at SLAM. Follow him on Twitter @DrewRuiz90.
Photos via Getty.