Thirteen months after the reveal of the ZO2 Remix, Lonzo Ball's and Big Baller Brand's first signature shoe, the company is now introducing the second signature sneaker under the ZO2 collection. The "ZO2.19" will be worn by Zo during his upcoming sophomore season with the Los Angeles Lakers.
One of the biggest differences between this year's edition and last year's inaugural kicks is the pricing. The ZO2.19 comes in at a $200 price point–a significant drop from the $495 ZO2 Remix.
Additionally, this year's kicks feature a whole new combination of materials. Among them is a forefoot strap made of full grain nappa leather, which the brand says will provide "incredible support in the most aggressive cuts and directional changes," a reinforced spacer mesh that aside from providing ventilation also aims to be "strong enough to never blow out," and a midsole that features "40% more rebound than standard EVA foam." A couple of the ZO2.19 editions also feature suede throughout different parts of the shoe, include on the toe tip.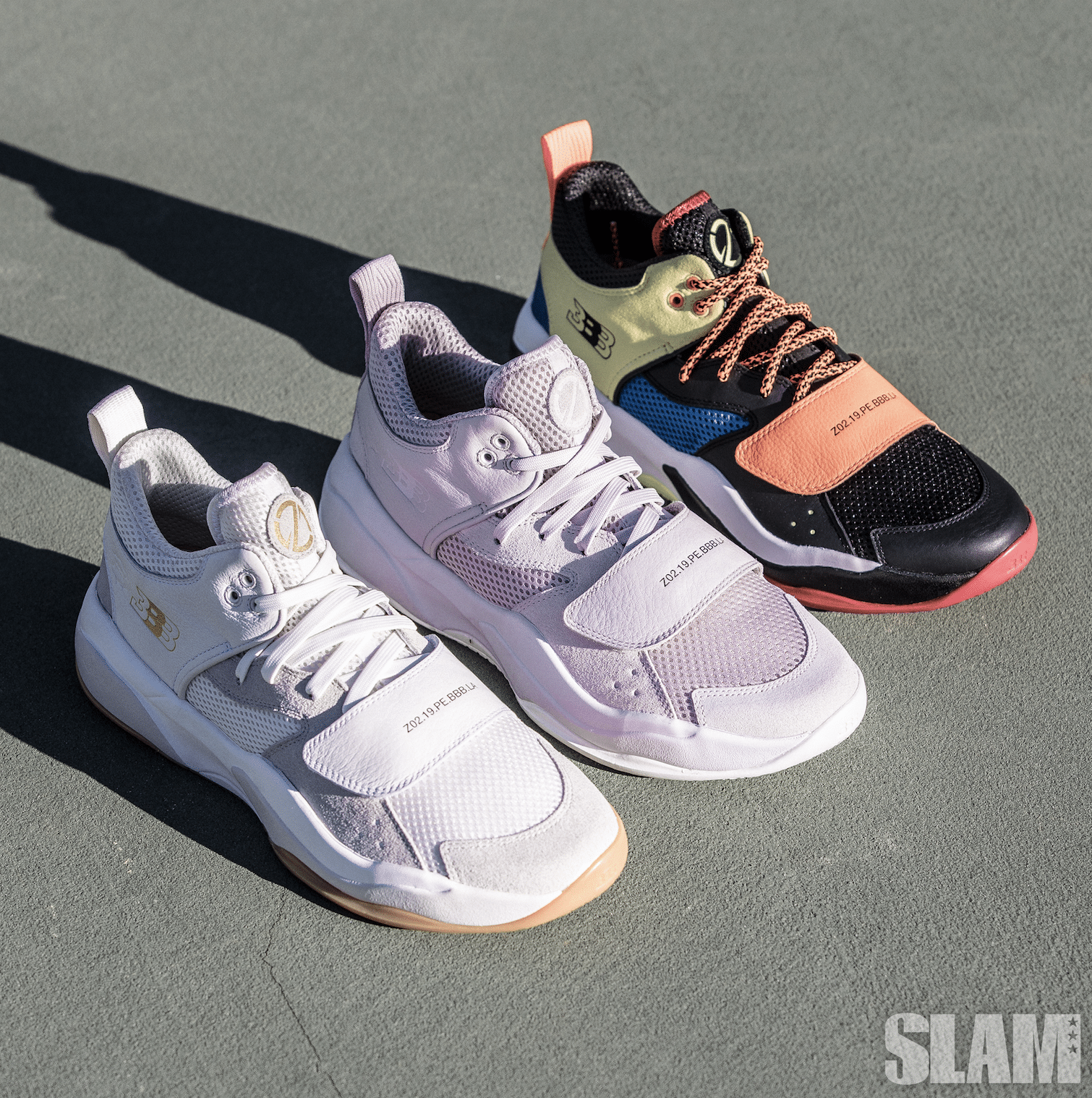 The brand will begin taking pre-orders today and is rolling out three different colorways to inaugurate the ZO2.19. One edition, titled "Madagascar," is a multi-color collage that features different shades of red, blue, orange, white, green and black. Another edition is named "New White" and features gum soles. A third version referred to as "Lilac" has the pale violet tone found on the flowers its name after. Throughout the season the brand will be dropping a whole slate of new colorways, including a couple of Lakers-themed editions. Among those Lakers colorways is a black, yellow and white sneaker which Zo actually teases in one of the videos shot as part of this reveal. There will also be a triple-black edition among other single-color versions on the horizon.
Regardless of what you think of the player, the shoes or the brand, it's becoming more apparent that the company has every intention to stick around for a while. And by the looks of how Zo and his manager "D-Mo" managed to pull off this year's announcement, they're also having all the fun in the world while at it.
—
Photos by Joseph Sherman /@Shermyszn
Video by Joe Krolick