There's something about a KICKS Mag cover shoot…
That tends to be so much fun. When we get "time" with NBA stars during the season, I mean, it's a blessing for content purposes, but things are ALWAYS rushed during an NBA season. Eighty-two games and even more practices tends to wreak havoc with a guy's schedule, you know?
But in the summer, when NBA/team commitments have slowed or stopped completely and it's just a player and maybe a sponsor? Getting access like that is like the journalistic equivalent of a day-long hall pass. Mad freedom.
As ever, being the eternally player-friendly publication we are (You want negative coverage? There are plenty of places you can go find that.), it's not like we use our time or access to dig into a subject or brand's deepest secrets, or really, any secrets. When we got to spend the better part of eight hours with John Wall and the adidas team as they captured photos and videos surrounding his new shoe, the J Wall 2, we were completely respectful. Stayed out of the way (except me and Malcolm when we had time allotted for a sitdown Q+A with John, and Atiba when he was shooting John for us or adi), didn't pry too much, didn't bother anyone. But just being a fly on the wall (pun not really intended smh) for a day like that is informative.
Seeing John away from the court, away from the hyper-intense NBA world, let us see a side of him that his friends and family know, but that fans and media really don't. What did I make of it all? Well, without spoiling the words myself and Abe wrote about John and his shoe, respectively, let's just say I now think John may be the coolest cat in the NBA.
Thanks to Wall and adidas for letting us ride shotgun on a memorable day in the Nation's Capital—the type of day that makes doing KICKS such a special process.
P.S. As always in this robust sneaker bible, it's hardly just about one player or brand…at 116 pages strong, we've got all the basketball brands covered. You thought just because everyone is jocking our social media prowess we'd let the print product slip? Yeah, right.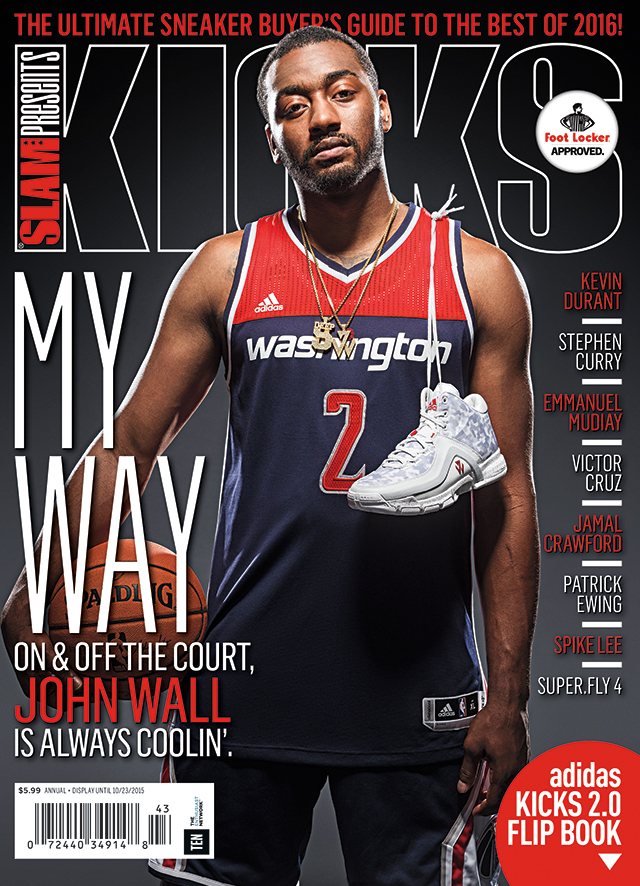 ALSO! Last year we brought you an adidas-themed KICKS 2.0 in mini-mag form, binding 32 special pages right in the middle of KICKS. This year, we bring it to you as a "flip book," which is something SLAM publisher Dennis Page has wanted to make happen for the longest.
What's inside? An exclusive look at Derrick Rose's new shoe. Coverage of adidas' Uprising event in New York that spearheads the first-ever PUNKS section in an issue of KICKS. A review of the fan-friendly colorways Damian Lillard wears on the court. And a whole lot of John Wall, all delivered on premium paper.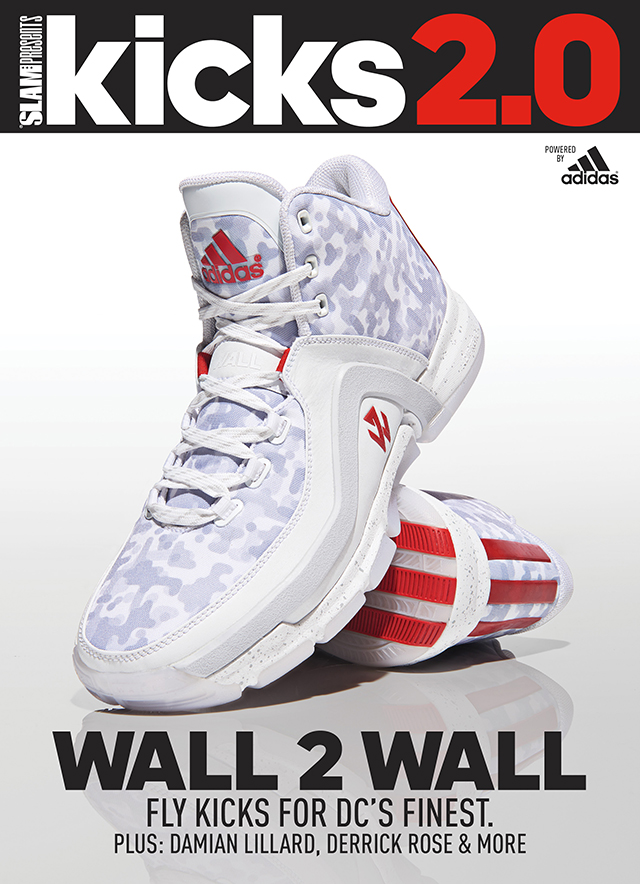 Ben Osborne is the Editor-in-Chief of SLAM. Follow him on Twitter @bosborne17.