It's not every day an NBA player invites his whole family to sit in on an interview. But on Thursday night at Jordan Brand's Terminal 23 space in New York City, that's exactly what Charlotte swingman Michael Kidd-Gilchrist did.
The Hornets are in town to face the Knicks at Madison Square Garden tonight, one of a handful of homecoming trips each year for Kidd-Gilchrist (9.2 ppg, 7.5 rpg this season), who played his high school ball at St. Patrick's in New Jersey. So last night, with a large contingent of his family on hand, MKG walked select media members through a wear-test of the Jordan B.Fly, a sneaker he's been wearing for the last month-and-some-change.
Jordan Brand's latest performance sneaker (out now, $110) combines Jordan DNA and style, and MKG is its leading face. So when he settles into a back room at T23 to talk about it, surrounded by a half-dozen of his closest family members, he has a hard time not gushing.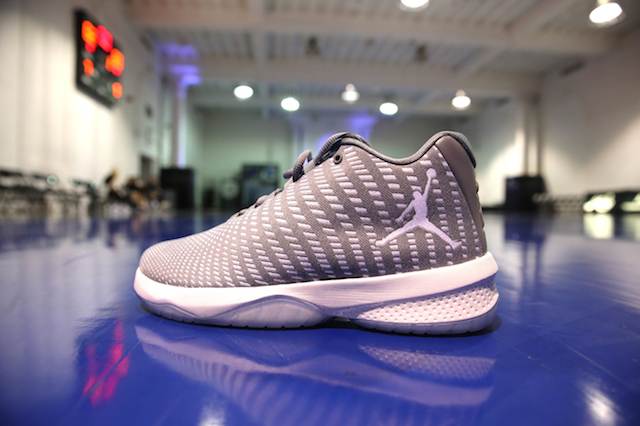 "I'm honored and I'm blessed to wear a shoe that fits me and only me," Kidd-Gilchrist says before adding, with a nod to his small audience, "my mom and my grandmom love it."
The Jordan B.Fly has an injected phylon midsole with zoom air in the forefront, built to allow for quicker change in direction—something key for MKG's game, on the defensive end in particular. The all-over woven material and asymmetrical lacing make for a snug fit and good lockdown. And with only a few trips up and down the court, you can feel the grippy traction and the bouncy support.
Expect MKG to lace up the B.Fly for the remainder of the 2016-17 season—and eventually, too, during the now-infamous summer pro runs that go down right here at Terminal 23, which have included names like Kevin Durant, Kemba Walker, JR Smith, Kristaps Porzingis and Carmelo Anthony. Being a local cat, Kidd-Gilchrist takes special pride in showing out at those runs, which he says he can enjoy more now as an NBA veteran. Even at just 23 years old, MKG is already a five-year vet in the League.
"At 18 or 19 years old, I was overwhelmed with a whole bunch of friends and family, and stuff like that," he says. "But I'm older, and I know the people that are really here for me, and the people that are not. So it's cool being home."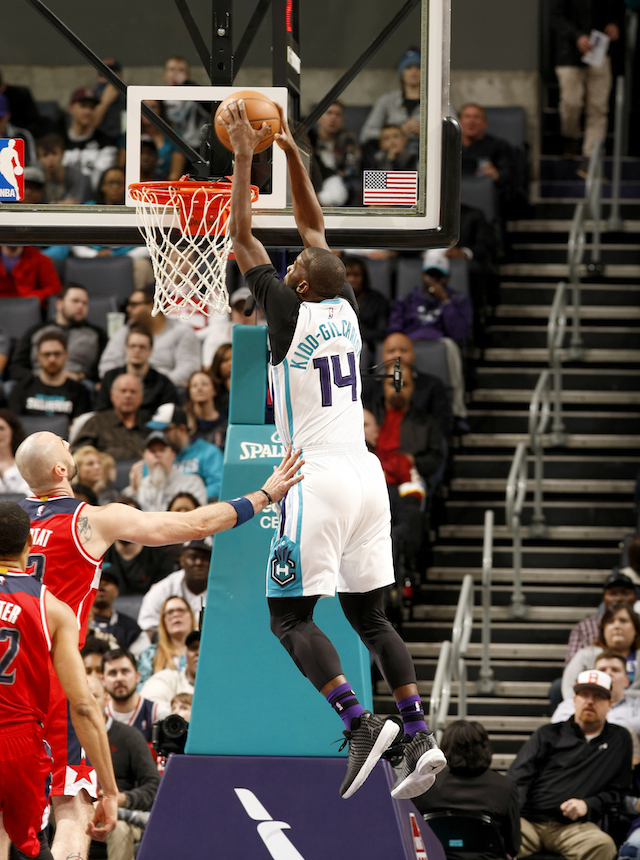 A local HS hoops legend in his own right, MKG says he was pleasantly surprised when he saw the #JellyFam movement gaining buzz in the New York/New Jersey area and beyond thanks to social media.
"It's weird because I went to school with Kyrie [Irving], so it's not my first time seeing it," he says of the showy finger rolls that have made players like Isaiah Washington celebrities in the area. "But it's a name for it now. I would have never thought there would be a name for like, a layup."
He pauses, laughs and turns to look at his family.
"We had social media, but it wasn't like this. Because if I had a girlfriend in high school, and there was Snapchat and all that, I never would have had one."
And the crowd goes wild.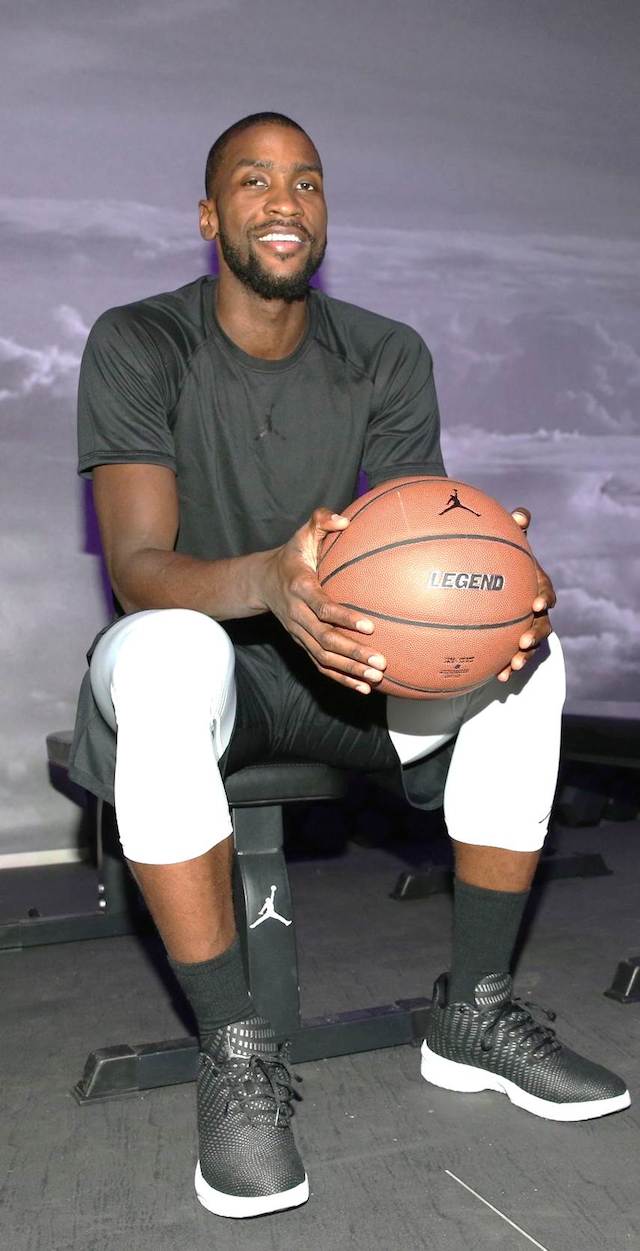 Photos courtesy of Jordan Brand, Action shot via Getty Images
323