The Nike PG1 came into the League with a ton of momentum. Paul George debuted his first-ever silhouette in London against the Denver Nuggets in a sleek "2K" colorway, combining silver accenting with a fishscale upper. The sneaker's most prominent feature was the forefoot strap. Designer Tony Hardman told SLAM two seasons ago that the strap was a part of George's initial sketch.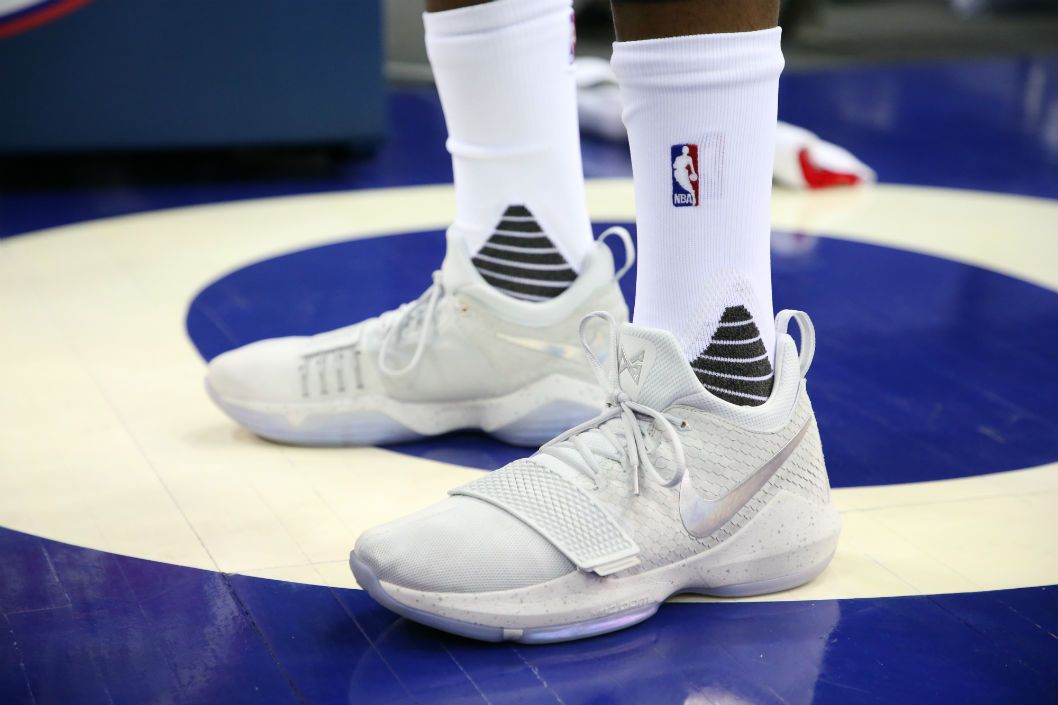 Hardman and his design team decided to go away from the strap for the 2, opting for forfoot Flywire lockdown.
Now Nike has unvieled the PG 2.5, whuch combines that strap with the body of the PG 2.
"We wanted to refresh the silhouette and keep evolving it," Hardman says, via Nike. "Paul wanted to put the strap from the PG1 on it, and this allowed us us to approach the element in a different way. Instead of incorporating Flywire as we did on the original, we conceived a new strap for the PG 2.5 built from a new webbing."
The Nike PG 2.5 drops on June 30.
7,112