Aside from taking over as CEO of the Atlanta Hawks, rapper 2 Chainz has a full schedule at tonight's Hawks/Heat game.
Performing pre- and post-game, as well as halftime, Philips Arena will be decked out in 2 Chainz's honor. Along with the much talked about 2 Chainz Hawks Shirt (below), Rock 'Em Apparel has created graphic socks featuring the Hawks insignia covered in chains (above).
A very limited amount of pairs will be released tonight at Philips Arena when the doors open at 6 p.m.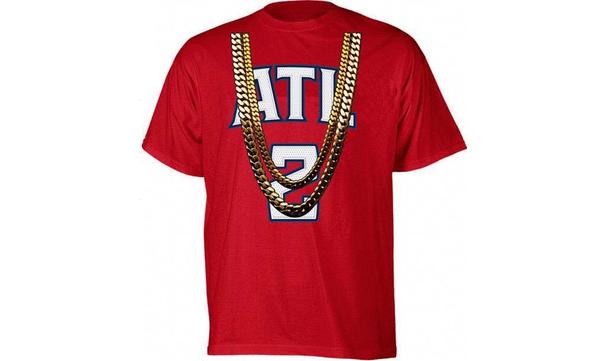 166