LeagueFits Hall of Fame: The Most Influential, Best-Dressed Basketball Players of All-Time
New Year, new inductees. LeagueFits is celebrating the most influential, best-dressed basketball players of all-time with the LeagueFits Hall of Fame.
The 2019 LF HOF Class featured legends including Michael Jordan, Allen Iverson, Walt Frazier, Cappie Pondexter and Nick Young, while the 2020 LF HOF Class has the only currently active player in Russell Westbrook, plus two heavy hitters in Dennis Rodman and Magic Johnson.
This year, four new members were added to the LF Hall of Fame—and to say they just showed out in the tunnel would be an understatement. From visionaries to the most stylish of champions, here's the official LeagueFits Hall of Fame.
---
LEAGUEFITS HOF CLASS OF 2019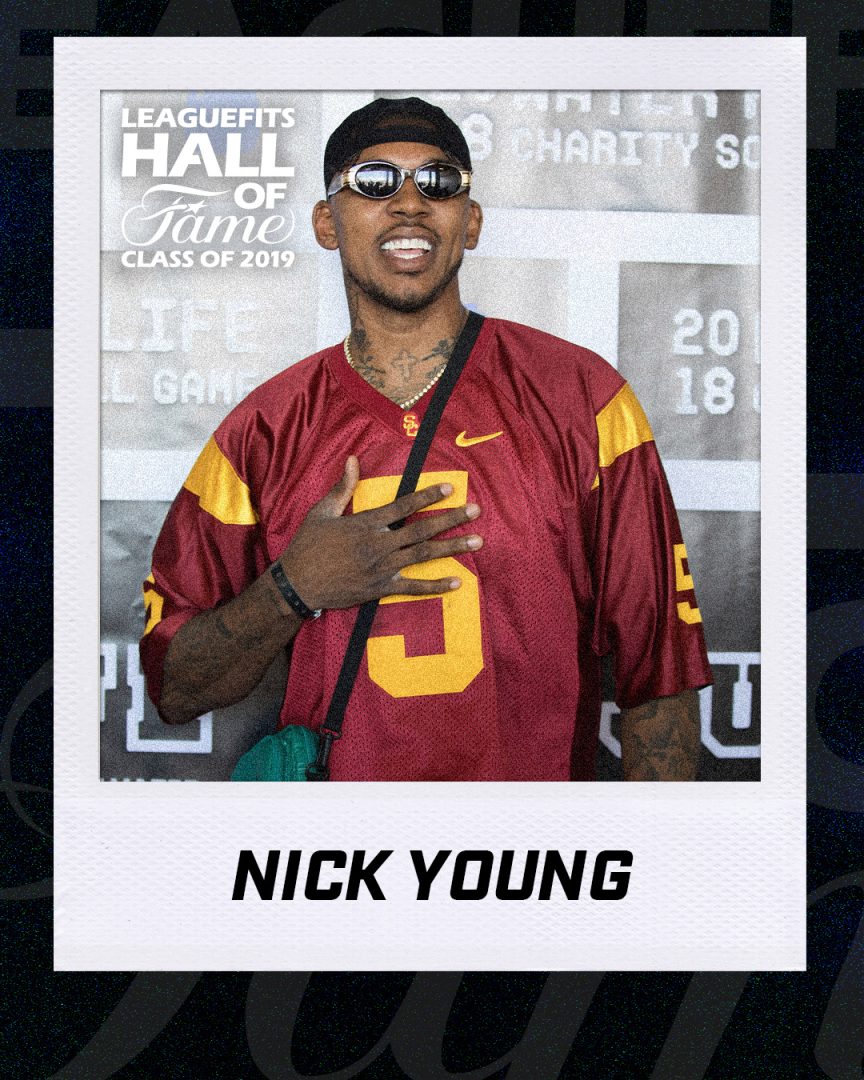 Nick Young might not have been the first basketball player to ever dress up, but he was the first to make "swaggy" his moniker. Young was by far the best-dressed player on the superteam Warriors, a pioneer as an athlete-turned-designer and has remained a stalwart voice in the sports style community since retiring from the NBA.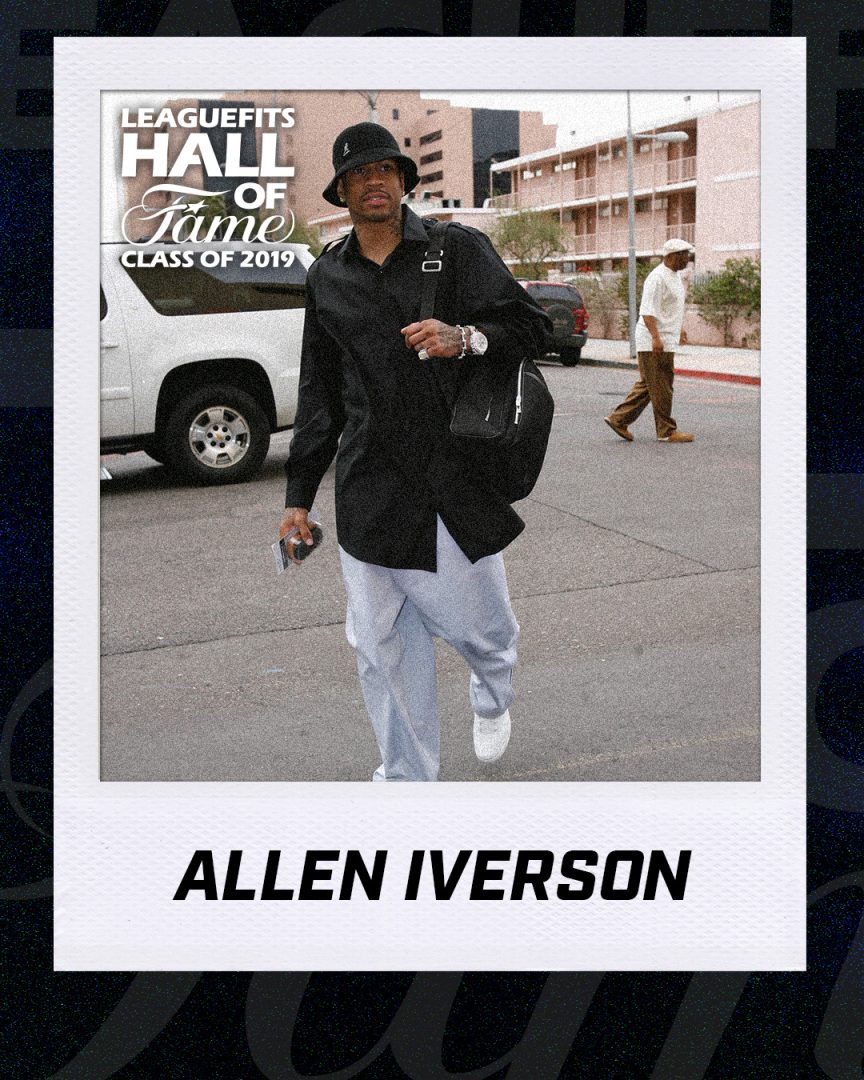 Allen Iverson is the most important player in the LeagueFits Hall of Fame. His style choices sparked harsh reactions from those who couldn't understand and even evoked a League-wide rule change. Iverson normalized self-expression for hoopers across the globe, paving the path for the viral looks we see in the tunnels on a daily basis today.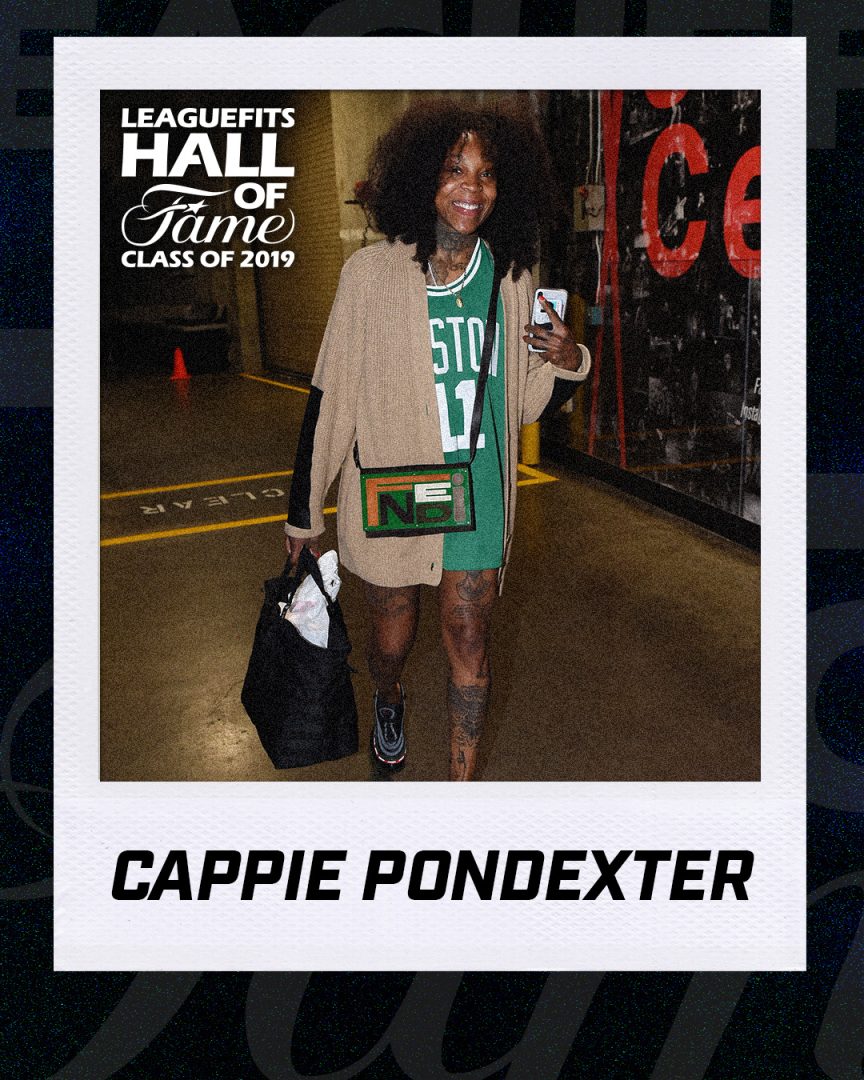 As the WNBA's first style star, Cappie Pondexter was a shoe-in for the first-ever LeagueFits Hall of Fame Class. She paved the way for today's athletes in what's arguably become the most stylish sports league on the planet.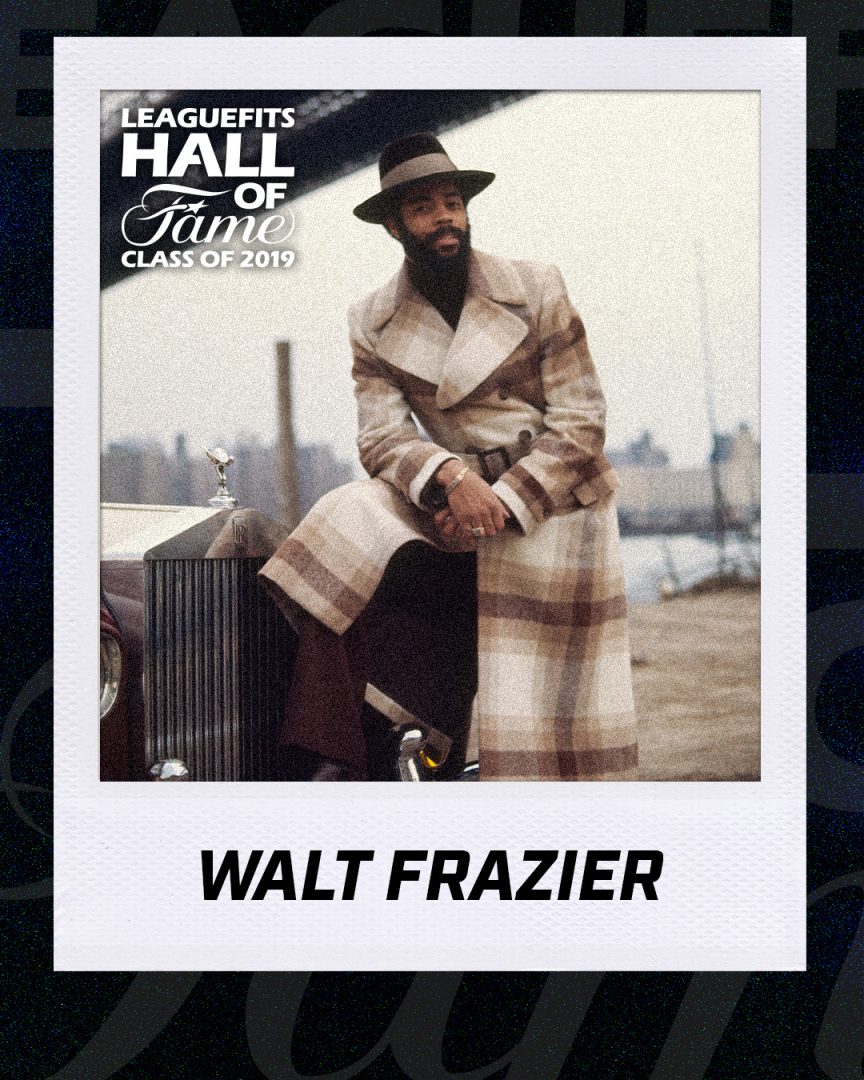 Walt Frazier was the first basketball player to take style seriously, and he did so while being a superstar player in the Mecca.
---
LEAGUEFITS HOF CLASS OF 2020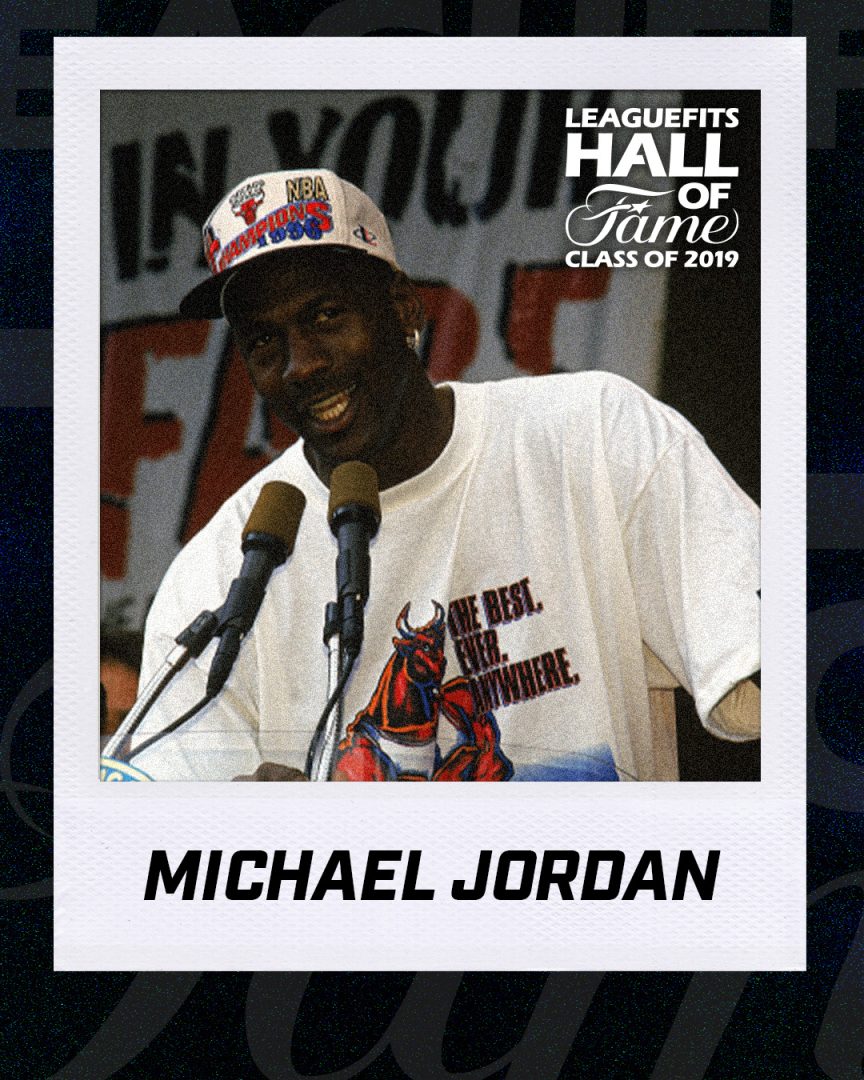 Sneaker culture is nearly synonymous with basketball and its style scene. It's only right that Michael Jordan was a first ballot LeagueFits Hall of Famer (don't worry, dude could put an outfit together, too).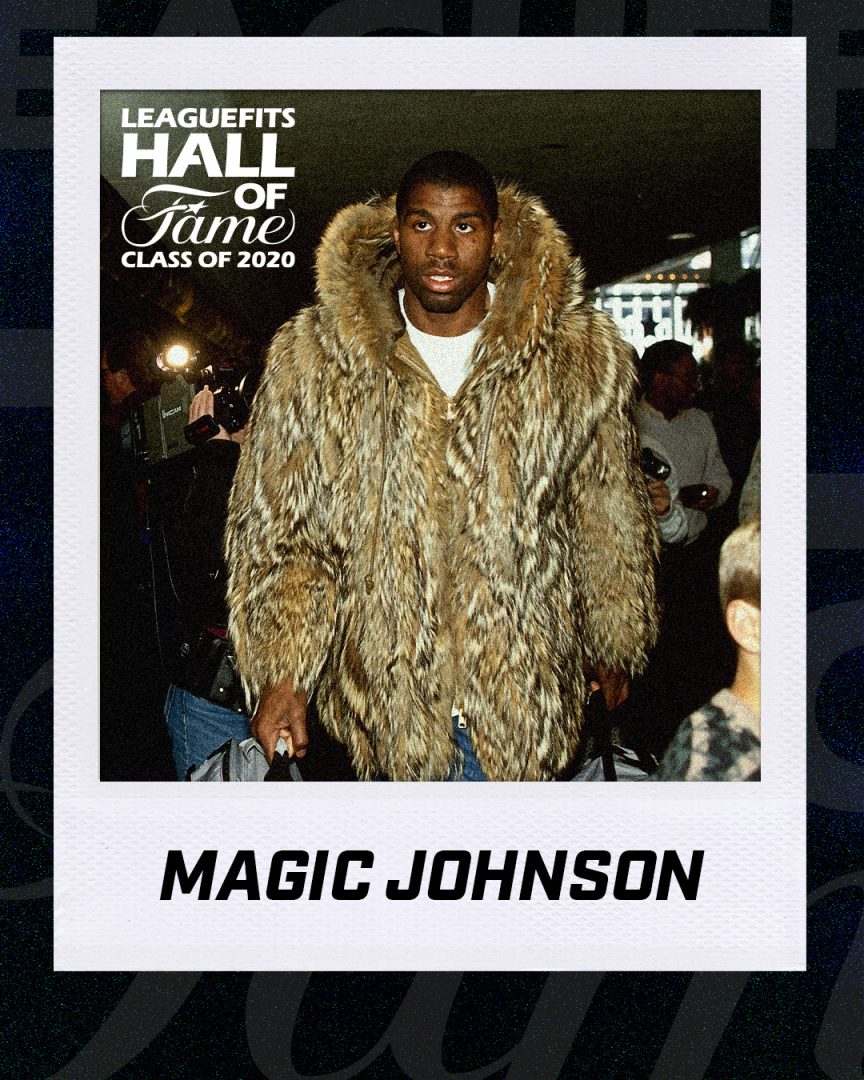 Magic Johnson's game off the court was just as the flashy one he brought to it as the leader of the Showtime Lakers.
You have to be an icon to be inducted into the LeagueFits Hall of Fame while still actively playing. Russell Westbrook created the modern, online, style era not just for basketball, but for sports period. He's an icon.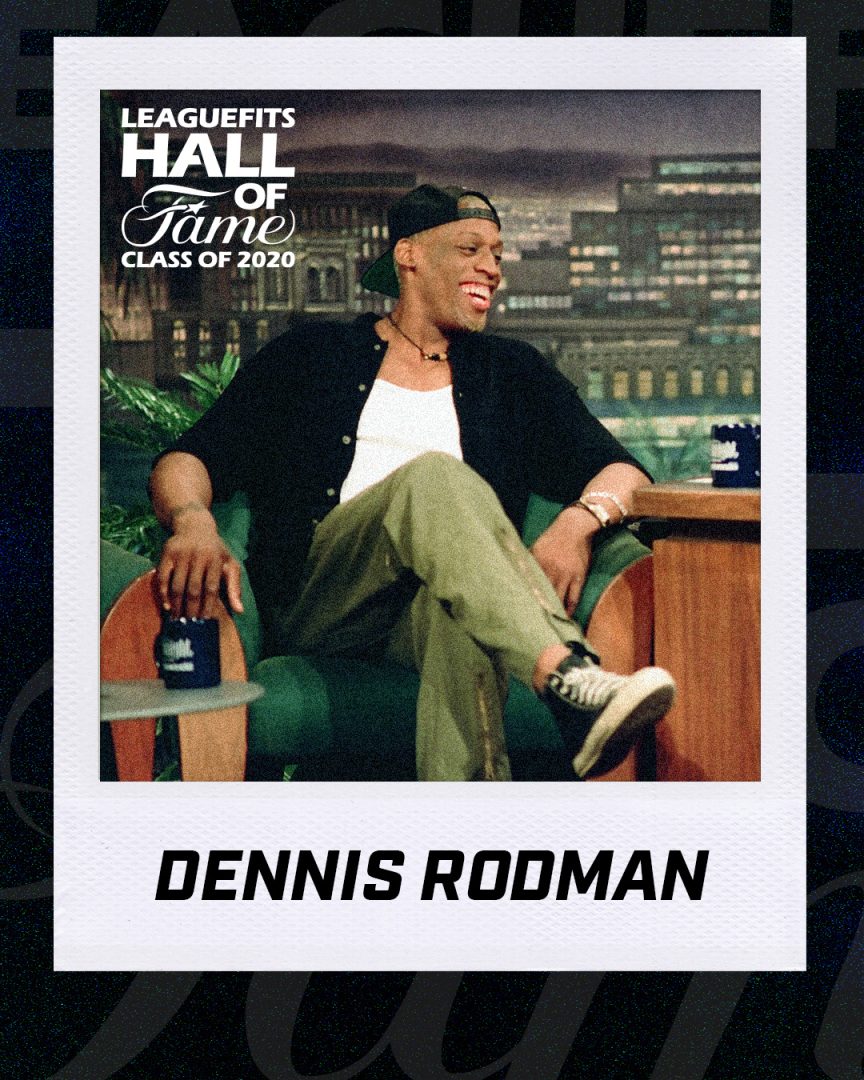 When it comes to self-expression, nobody has ever been on Rodman's level and nobody ever will. Between the hair, outfits and attitude, he was uniquely and unapologetically him at all times.
---
LEAGUEFITS HOF CLASS OF 2023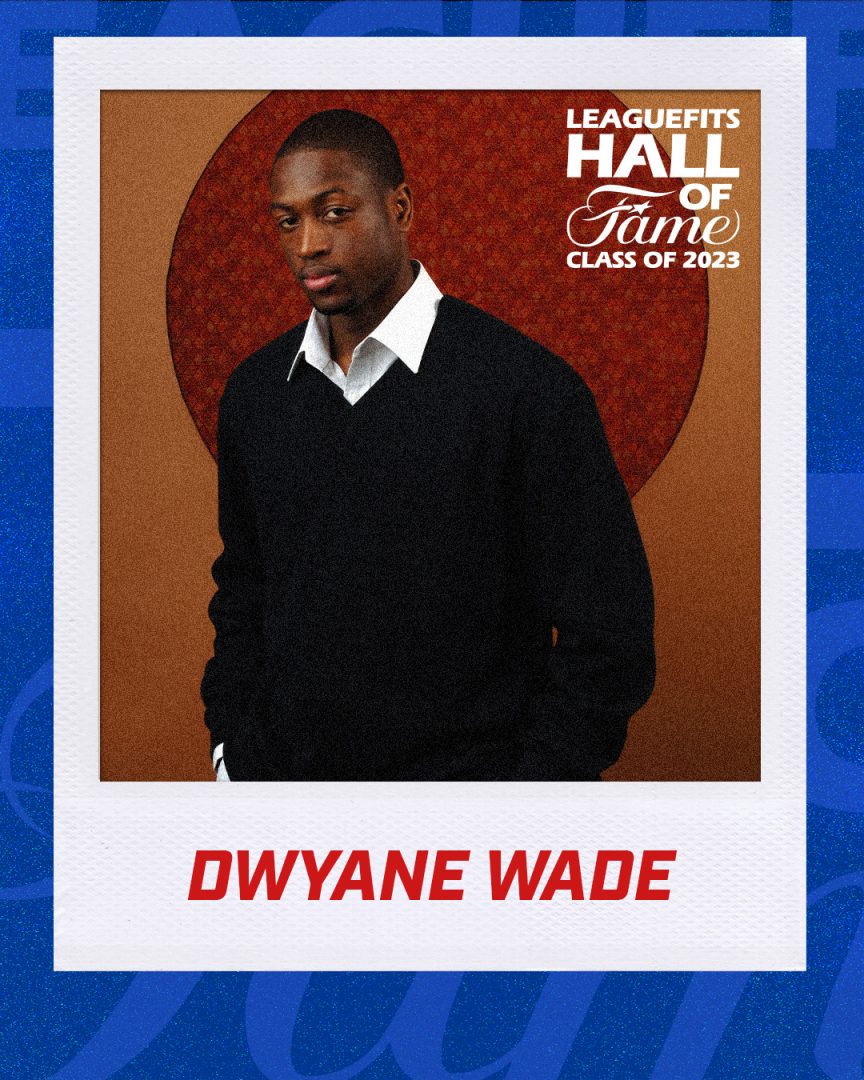 You had to know Dwyane Wade's induction was coming. Wade helped break a barrier as one of the first athletes to attend fashion week and was the subject of two of the League's first-ever viral style moments.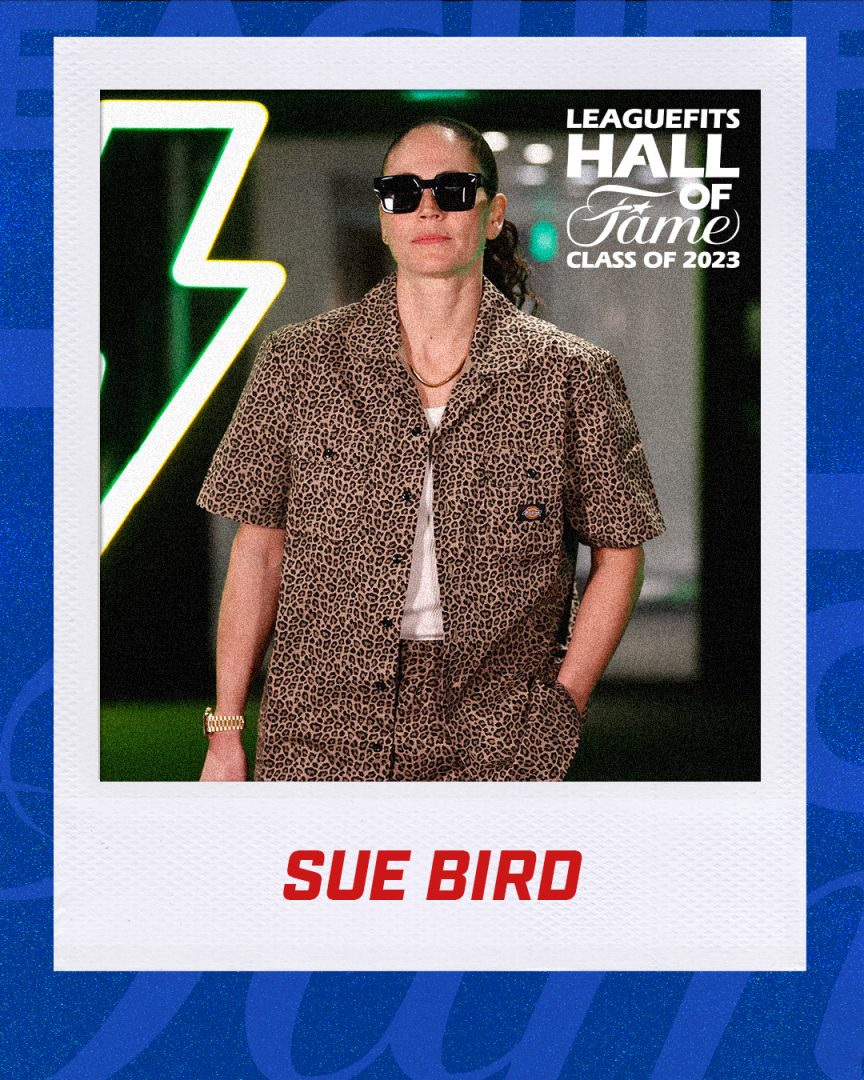 Always smooth, always efficient. Sue Bird's wardrobe had a tendency to mirror her GOAT-level on-court game.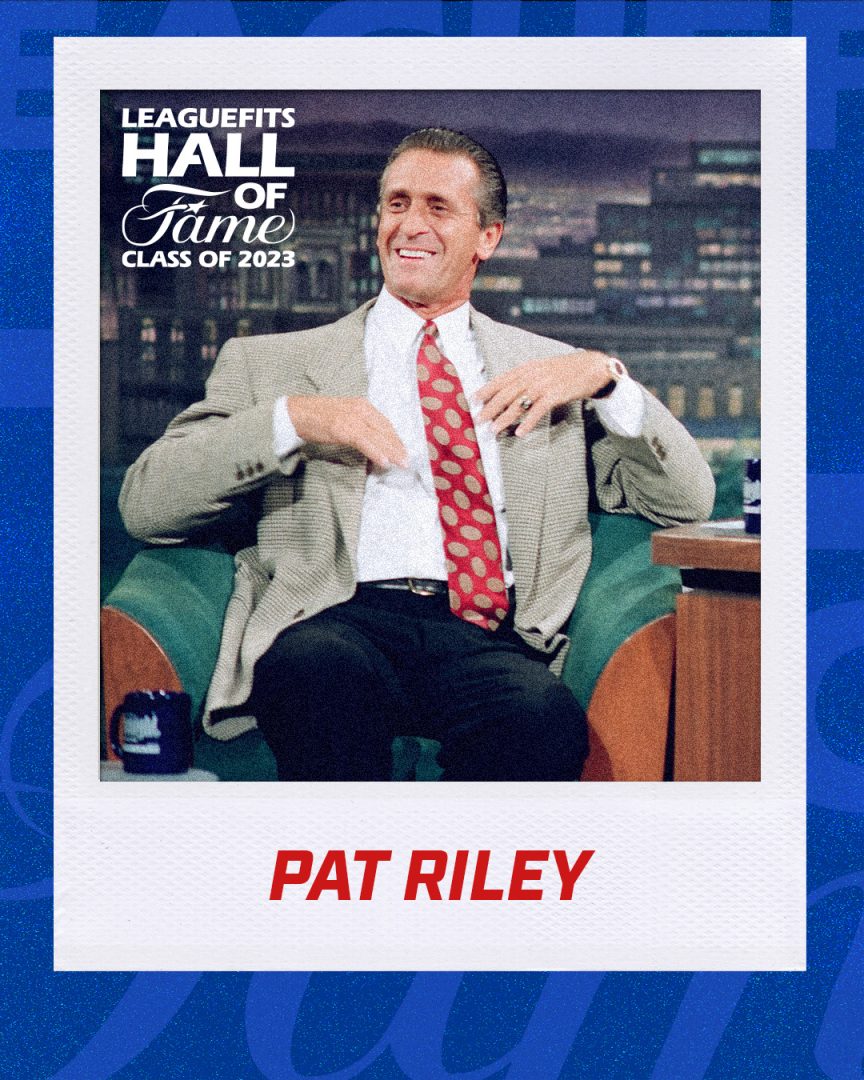 When it comes to courtside looks, nobody in NBA history has ever done it as well as Rat Riley (or even come close, honestly). Making a career in Los Angeles, New York and Miami—winning 5 championships in the process—taught Riley how to dress like a superstar, too.
---
The visionaries behind LeagueFits, Ian and Joe, discuss the LF HOF Class of 2023 and their favorite fits from all of them on 'Survival of the Fitted.' Check it out below.
Shop our LeagueFits apparel, from Hoodies and Shorts to an exclusive collab with Famous Nobodys and MORE.