Kobe Bryant made the rounds, stopping at station after station, conducting interviews and posing for the cameras. It was Lakers media day, October 1996. The 18-year-old, fresh out of high school, was getting his first taste of the spotlight.
He eventually made his way over to the set of NBA and team photographer Andy Bernstein, who promptly extended his hand to introduce himself, as he does with all new players.
Oh, I know who you are, Kobe said. I had all your posters in my room growing up.
It took Andy by surprise—not that Kobe had decorated his walls with the posters, but that he had noted the tiny credits tucked into the corner of each. It meant he had examined the shots thoroughly, studying and memorizing the details.
"It was really impressive to me," Bernstein recalls. "It kind of bonded us right from the beginning, because I could really tell that he was a student of the game even at that age."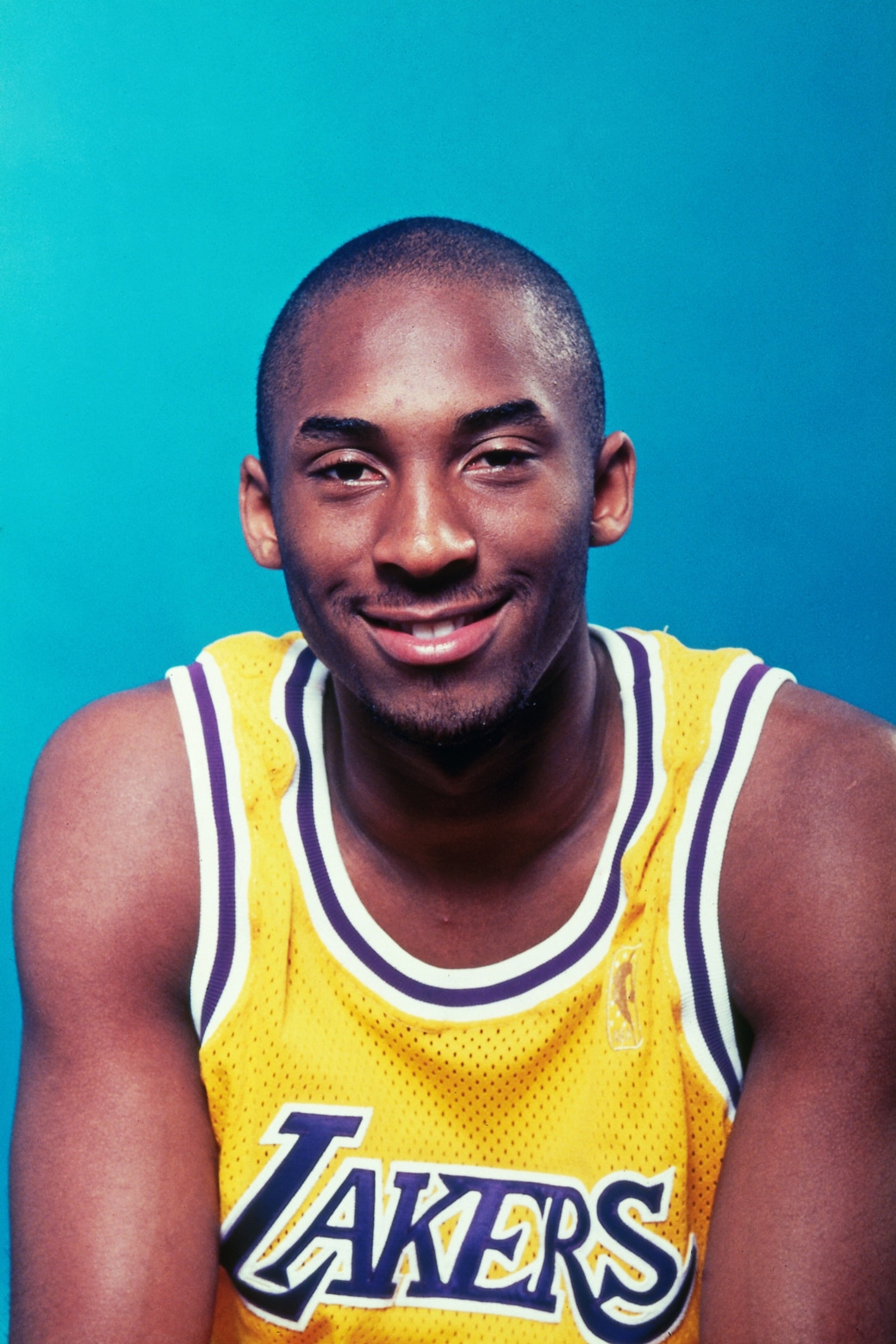 There was a lot about Kobe that immediately resonated with Andy. "He had this tremendous confidence, this tremendous drive. And quite frankly, I identified with that," he tells us. "I was like that at his age, too. I gravitate towards people like that. Kobe has a great quote: If you're not passionate about what you do, then we don't speak the same language. I really felt like he and I spoke the same language from day one."
That language bonded them as they both embarked on Hall of Fame careers in their respective fields, side by side.
The highlight plays. The game-winners. The locker room celebrations. The retirement tour. Bernstein was there every step of the way, beautifully capturing Bryant's path from that kid at media day to a five-time NBA champion.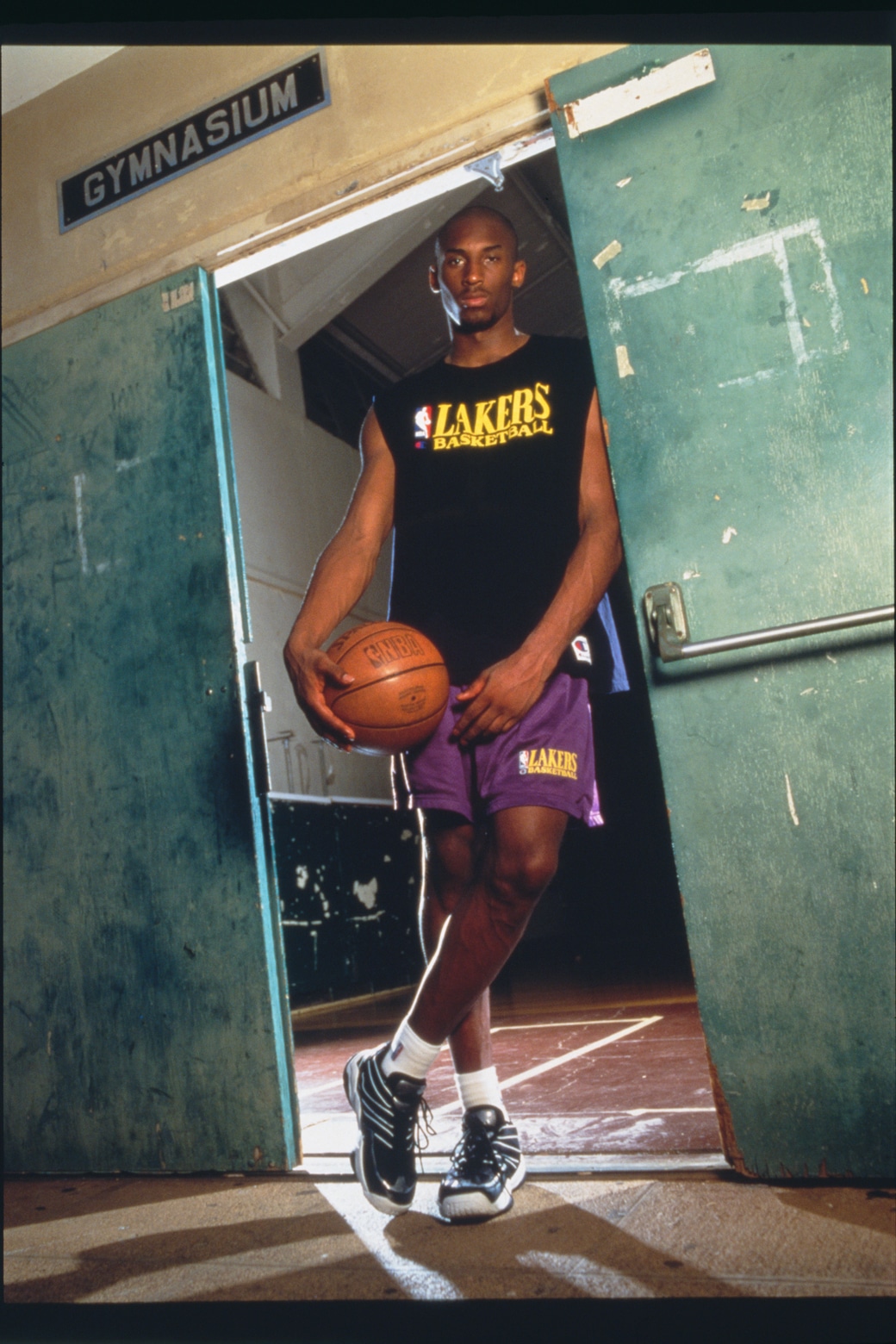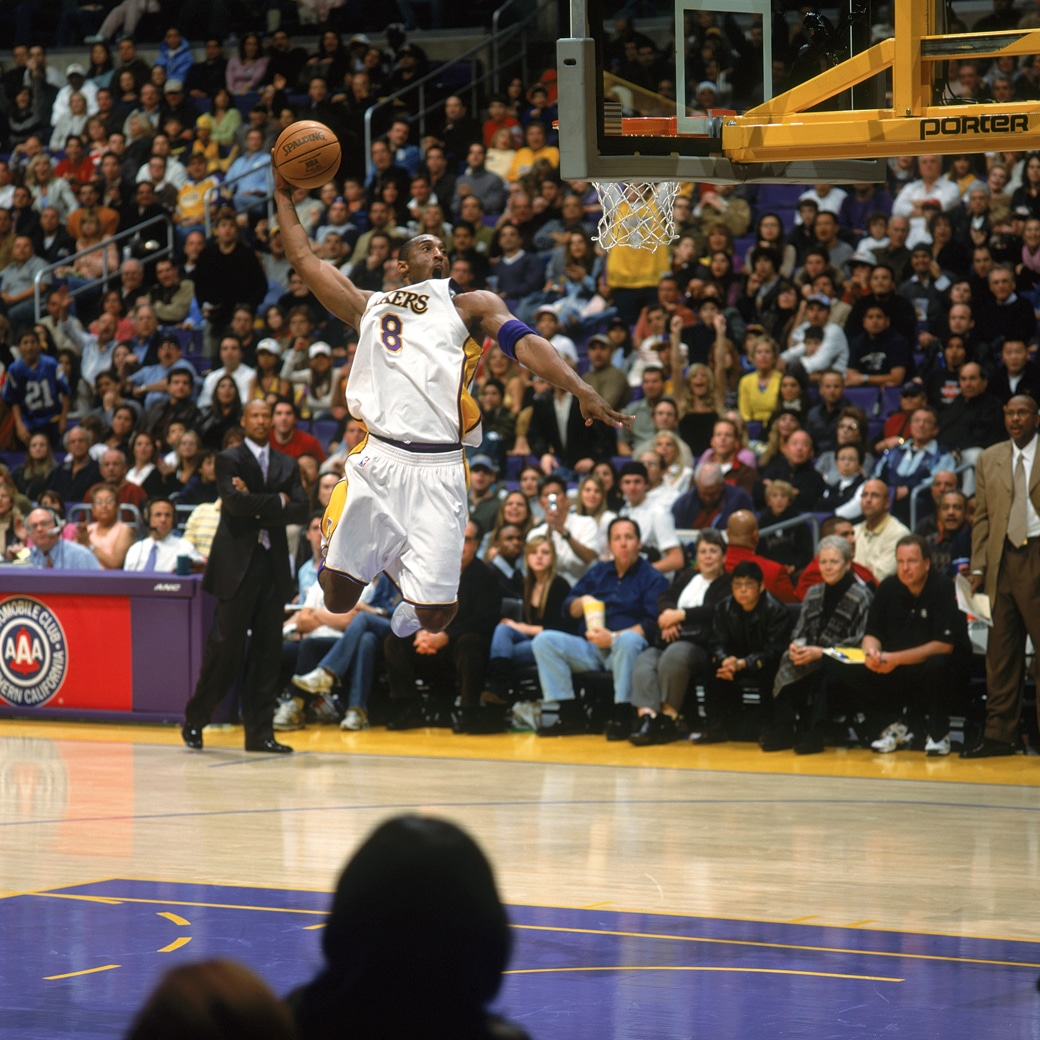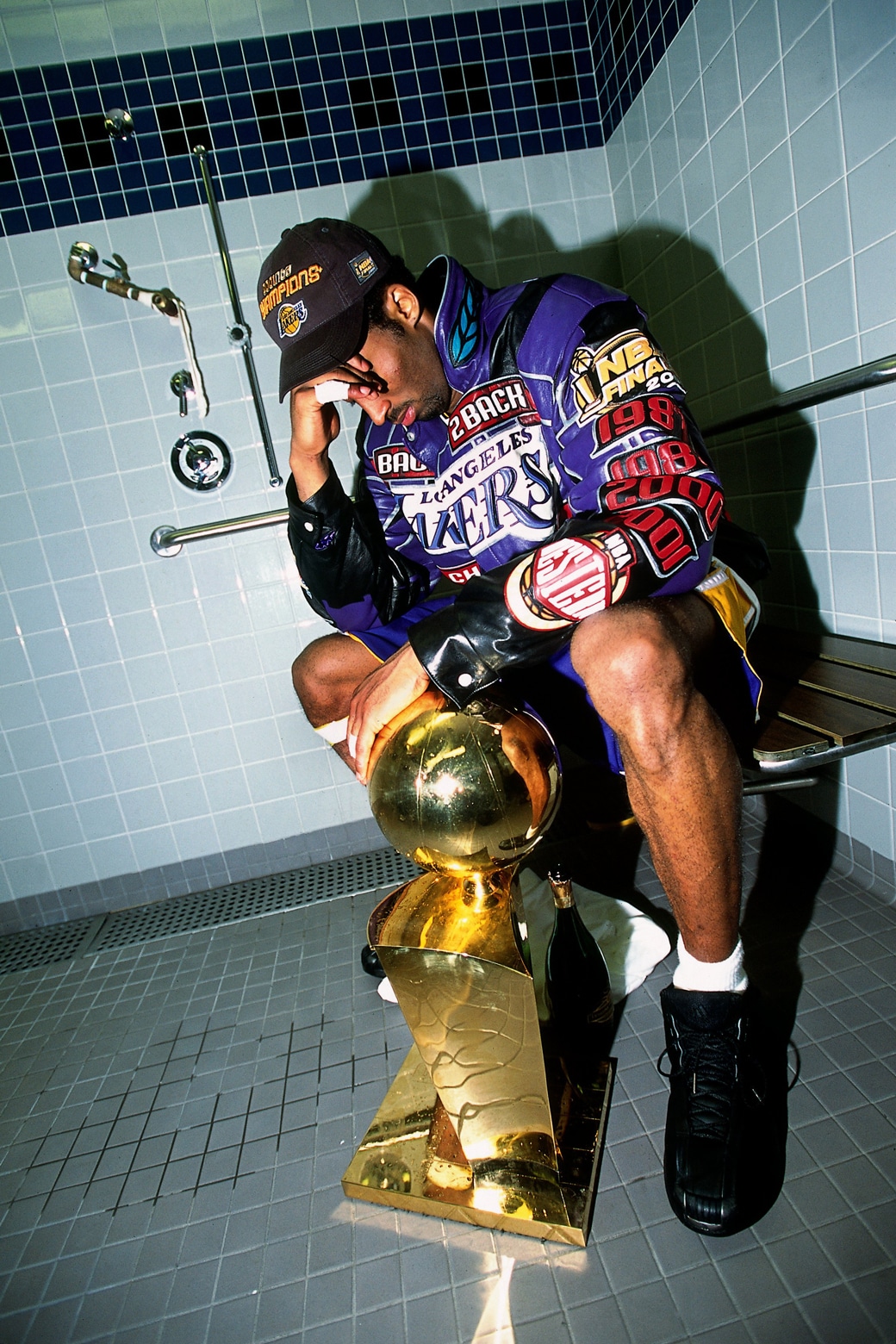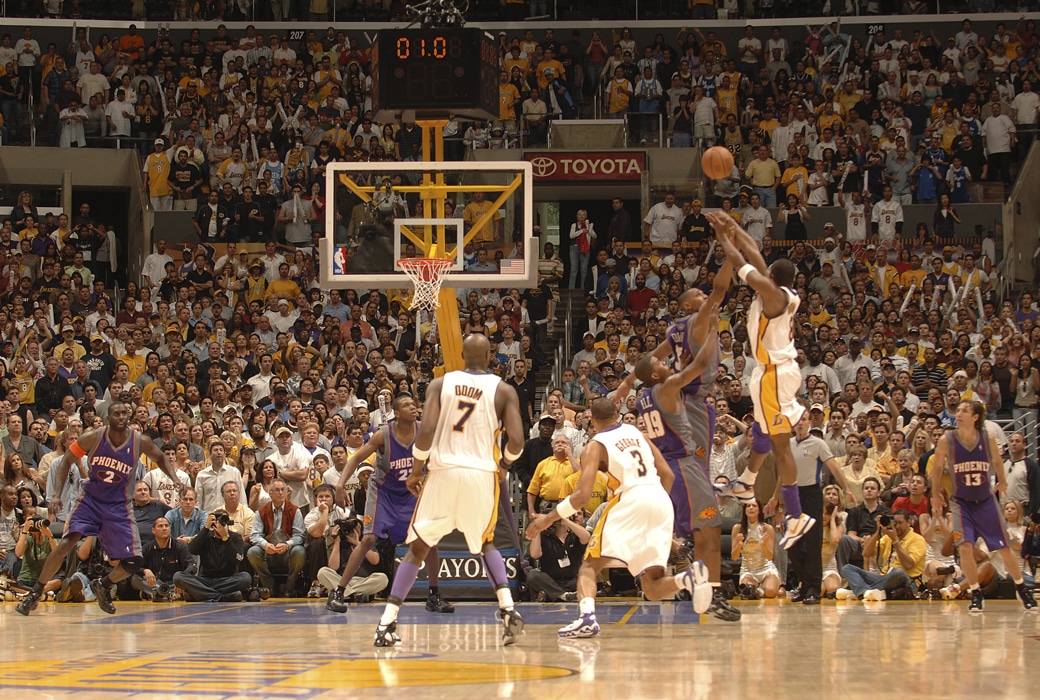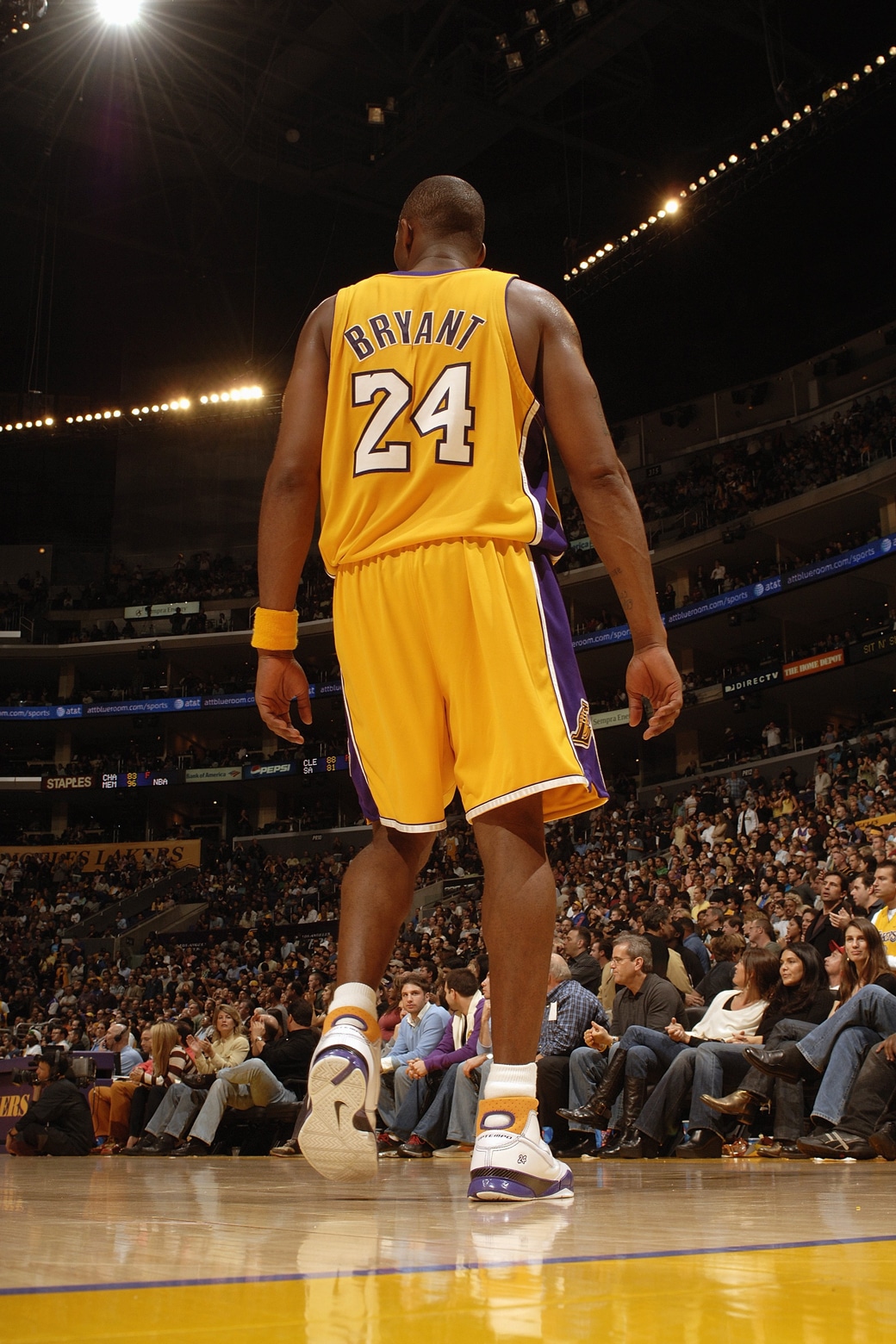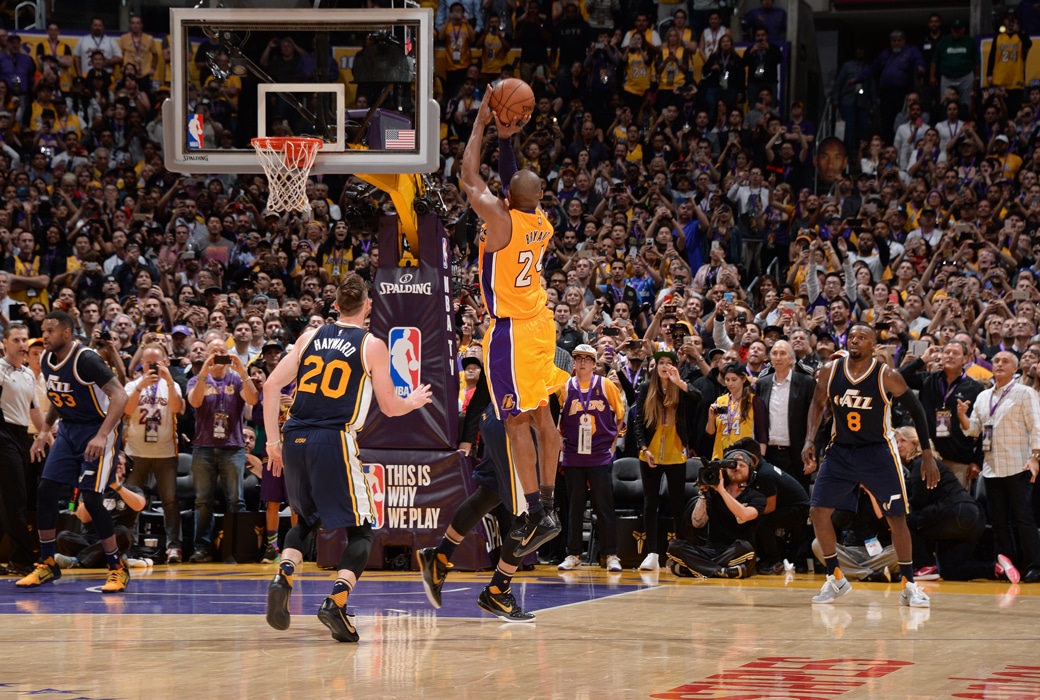 As the two grew closer over the years, Kobe granted Bernstein exclusive access to observe some of his more private moments. Bryant was known to keep himself sequestered at times, trying to avoid distractions so he could focus solely on his craft.
Andy documented independent workouts and meditation sessions, traveled with the Lakers and hung around Kobe's family.
"It just speaks to our relationship that he felt very comfortable with me and [there was] a tremendous mutual respect," he says. "Obviously, I respected him as a player, an athlete, somebody of that stature. And I also felt that Kobe was very respectful of what I had to do."
It is impossible for Bernstein to pinpoint a number, but he conservatively estimates that he has taken around 400,000 pictures of Kobe Bryant. Some in that vast collection stand out, such as a shot of Kobe sitting in the visiting locker room at Madison Square Garden before the second game of a grueling back-to-back. His feet are submerged in ice, his busted finger in a coffee cup. The expression on his face is pensive and intense. He is mentally and physically preparing for another battle.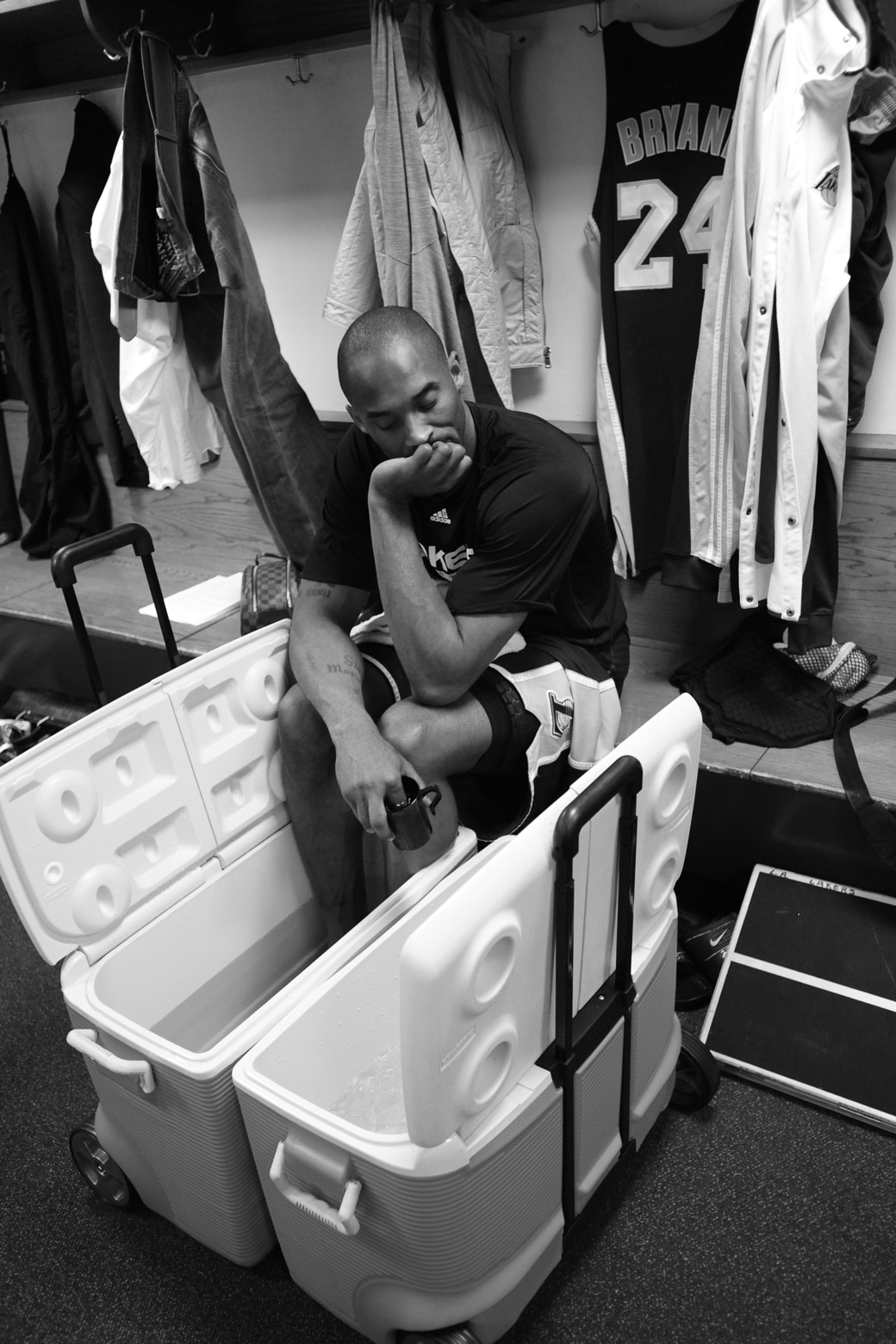 In pondering their journey together, Bernstein reminisces about a commercial shoot from about 20 years ago, set somewhere in the rural parts of New York on a drizzly, windy day. Andy put up a white backdrop on this old country road to photograph Kobe, along with a few other NBA players, when they aren't filming.
As Bernstein is working with Spurs legend Tim Duncan, strong gusts begin to blow his set away.
"And there's Kobe, young guy probably in his second year, standing there holding the stand that's holding up the backdrop," Bernstein says. "I thought it was really cool. He saw that we were all kind of in distress and came to the rescue. I'll never forget that."
It was emblematic of what made Kobe special. Amid chaos and distress, he came to the rescue.
That lasting image—of Bryant propping up the backdrop against the wind—is also a symbol of the great bond he developed with Andy, a bond that has led them to collaborate on a new book entitled, The Mamba Mentality, that dives into the mind of Kobe and his unique approach to basketball.
Both of them possessed the ambition, drive and passion that lies at the core of that mentality. Both of them spoke the same language.
—
Alex Squadron is an Associate Editor at SLAM. Follow him on Twitter @asquad510.
All photos by Andy Bernstein.