When Damian Lillard announced that he was releasing a full-length studio album, many basketball and hip-hop fans didn't know how to react. Although this isn't the first time an NBA athlete has tried to pursue rap on the side, many tend to be skeptical when pros try and take on another career—especially music. There's no denying that rappers want to be NBA players and vise versa, but very few have been successful in the booth as well as on the court.
Before the start of the 2016-17 NBA season, Lillard, whose stage name is Dame D.O.L.L.A., an acronym that stands for "Different On Levels The Lord Allows," dropped The Letter O, a 12-track album with features from Jamie Foxx, Lil Wayne and Juvenile. Long before the album, he released songs via his SoundCloud account and bodied multiple freestyles on Sway Calloway's "Sway in the Morning" show, proving that  his rap career isn't just some kind of fad.
Since the release of his album, Lillard has performed on stage across different venues in Portland and has gotten praise for his passion in music from fans and NBA players—both young and old. He also launched his record label, Front Page Music, to give up-and-coming rappers an opportunity to break into the music industry.
Last month, Lillard performed in front of a VIP-only crowd at JBL Fest, a three-day music festival that took place at the Hard Rock Hotel's Rehab Pool in Las Vegas. We caught up with Lillard before he hit the stage to talk his rap career, storytelling through music, who he'd like to work with in the future, #4BarFriday and more.
SLAM: What's the music process like for you?
Damian Lillard: The music process for me is pretty simple. Anytime I'm a part of something, I'm just living and seeing things. I go a lot of places and visit a lot of cities, so I make what I want of it. Usually I take a lot of notes and I'm always writing stuff because I might want to come back to it. It might be something I want to remember. And I listen beats a lot when I'm on the plane, during the season on road trips, [and] when we get a day off in the hotel room. I'm always having that in mind. Then I'm rapping to myself, recording it on my phone over and over, getting the flow down, adding bars to it and then I go to the studio and record it.
SLAM: Is your routine any different than the way you approach basketball?
DL: Not really. With basketball—even on a game day—it's on the fly. I don't have a set lunch time. Some days I take a nap; some days I won't take a nap. It's the same with music. I get up on Tuesday, workout and if I'm not doing something, I'll call the studio if I want to come record. I go there sometimes with stuff I have to record. Other times I'll go, listen to beats and it'll make me feel some kind of way and then I'll end up recording something to that specific beat. It's never a schedule or planned out real well. It was different with my first album, though. That was planned out. I knew what I wanted to get done and that was that.
SLAM: Performing on the court has been something that's come natural for you. Is it different being behind the mic?
DL: I wouldn't say I'm nervous, but I've had moments where I'm curious where things should be done, which way I should go or how I should go about doing certain things as an artist. For me, it's kind of fun because in basketball, I've reached a high level as an athlete. But as an artist, there's a lot of things I can learn. So I have a lot of things I can learn with people I deal with in music like Brookfield Duece and Danny From Sobrante—two of my artists from my record label [Front Page Music]—that have been doing music for 15 years. It's kind of like I'm in the learning position again the same way I was an athlete where I had to be humble enough to listen to people and allow people to coach me up and say, 'You shouldn't do this, you should do it like this. And when this happens, you're supposed to handle it like this.' I'm learning how to become a better artist the same way I learned to become a better athlete.
SLAM: What was your favorite thing about recording The Letter O?
DL: It was a fun process because it was something that I hadn't done before. I was working out in the morning getting that out the way and from noon to midnight it was just listening to beats, coming up with hooks and verses, and bouncing ideas off songwriters and other artists. It was fun. It was different and something that I'm looking forward to doing again.
SLAM: How does your upbringing and city play a part in storytelling through your music?
DL: I've seen it done so many times. People talk about how rich the history in Oakland is when they talk about point guards and they do the same when they talk about music. It's been done so many times before that, so I've seen how it should be done. Coming from that environment, I have so much to tell for myself. It's a thing that you pick up. Everybody raps—even the people who don't pursue a career in rap, they rap. I got a song on The Letter O called "Growth Spurt" where the person that was rapping with me was my friend. He's not a rapper, but he has a job and he can rap. It's just what I come from so it's natural.
SLAM: You've already worked with some big names, but who's someone you'd like to work with?
DL:  In the future, I would like to work with more artists that I'm a fan of. A lot of the artists I work with I'm a huge fan of, so going forward that's who I want to work with. I had Lil Wayne, Juvenile, Jamie Foxx on there. It's the artists I listen to on my own time—Kendrick Lamar, Chance the Rapper, NaS, J. Cole.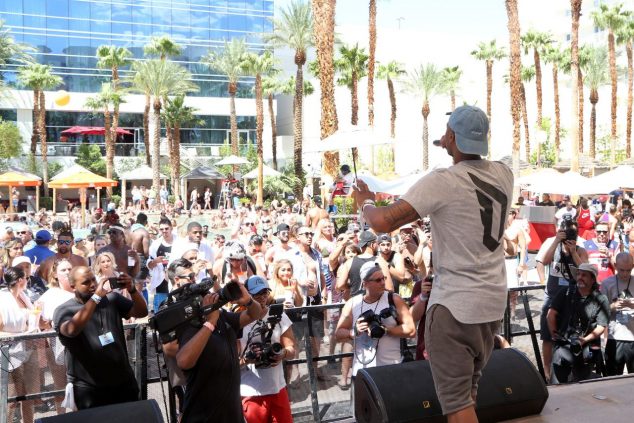 SLAM: Both you and Kanye are adidas guys. Has there been any talks about you two working on a track?
DL: Definitely. I think with us both doing music and him obviously being who he is and also being with adidas and having a shoe line, I think it'd be a cold collaboration if we did music together and a shoe together. That'll be real cool to do.
SLAM: Your #4BarFriday contest has really taken off over the last four years. What's it been like to see all the under-the-radar talent on there?
DL: It's been crazy just because you see all these people that can really rap. They spend a lot of a lot of time and are fully invested in rap careers and might not get the break that they're looking for, or be on a platform that's going to give them that opportunity or ultimately accomplish what they've set out to do. It makes me happy that I can give them that platform to a certain extent. It's also humbling because I understand that if I wasn't an NBA player, it'd be super hard for me to put out music the way I have. It makes me respect these artists even more.
SLAM: What's next for the #4BarFriday series?
DL: We always try to sit and brainstorm ideas to keep it moving forward and make it a better platform. You look back to what it was, where it started and where it's at now and it's 10-times what it started as. And hopefully going forward, we can continue to make strides and improve.
SLAM: Would you ever try and go heads up with a battle rapper?
DL: It's kind of like UFC and boxing. One goes to the other and it's both combat, but it's not the same thing. A lot of battle rappers can rap, but if you send a rapper in there that's not a typical battle rapper, he's ain't used to that kind of performance. It's disrespectful; it's a battle. I couldn't see myself doing it but I'm a huge fan of it.
SLAM: What are your thoughts on the rap game and how much it's changed over the years?
DL: That's the way it's always going to be. The game of basketball has evolved. It might be older players that don't like the way the game is being played now. They might say these guys couldn't play with us and new players might say the same about them. The same thing goes for music. Older hip-hop artists might say these dudes can't rap and they couldn't hang with us, and new guys might say the same about the older rappers. It's something that has grown on people so you gotta respect and accept it even though it might not be your cup of tea.
For me, I'm a fan of bars. I like music with a message and storytelling. I'm going to listen that. Here and there I might listen to a newer artist and like songs that they put out, so I don't see why it's ever a big deal.
SLAM: Who are your favorite rappers ever?
DL: I'd have to say 2Pac, he's my favorite rapper of all time. Biggie, Andre 3000, Lil Wayne, Nas, Eminem and Jay-Z.
SLAM: You've performed on stage before, but what do you think it be like to perform on stage at a festival like JBL Fest?
DL: I think it's probably going to be a different crowd than I usually get in front of which I think it's cool. People will respect the music, the story and also the fact that I'm an athlete and really diving into something else that I really care about. And I've also done a lot of performances in Portland. I've been in front of a crowd that loves who I am as an athlete, so it will be fun to get in front of other people and allow them to hear my music that they might not have heard. It'll be pretty cool.
SLAM: The partnership has been going for two years and they've been involved both on- and off-court. What's it been like being a JBL ambassador?
DL: It's great and it's really obvious. Listening to music is a way for me to block everything out. And also, me being an athlete that's so heavily involved in music, having a speaker—a high-quality speaker—it goes hand in hand. It only makes sense for me to represent that and be a part of that.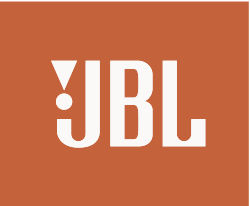 —
Drew Ruiz is a contributor to SLAM. Follow him @DrewRuiz90. 
Photos via JBL.
Video by VASHR.
For more about JBL and Damian please visit: http://www.jbl.com/artists-and-partners-lillard
2,127