Oklahoma City Thunder big man Domantas Sabonis just wrapped up his rookie season, but the Lithuania native has been around the pro game his entire life.
Sabonis, the son of former Blazers center Arvydis Sabonis, was soaking up knowledge from his pops, Sheed, Damon Stoudamire and ZBo while he was running around the Portland training facility as a youth. And before he made his way to Gonzaga for his college ball, Domantas played professionally in Spain and has already appeared in multiple games for the Lithuanian national team—including at last summer's Olympics.
We caught up with Sabonis to talk about hooping overseas, his legendary father and the Thunder. Check it.
SLAM: You've been around the game since you were born. What's your earliest basketball memory?
Domantas Sabonis: I remember in Portland, when my dad [Arvydas Sabonis] played there, we would go and play HORSE or shootout games in the backyard. We spent a lot of time there.
SLAM: What do you remember about those Blazers teams?
DS: My dad would take us to the practice facility. They had a kids' room. Me and my brothers would spend the day there while my dad was at practice and players would come say hi and give us high-fives. It was Rasheed Wallace, Damon Stoudamire, Zach Randolph. All these players we would see in the weight room.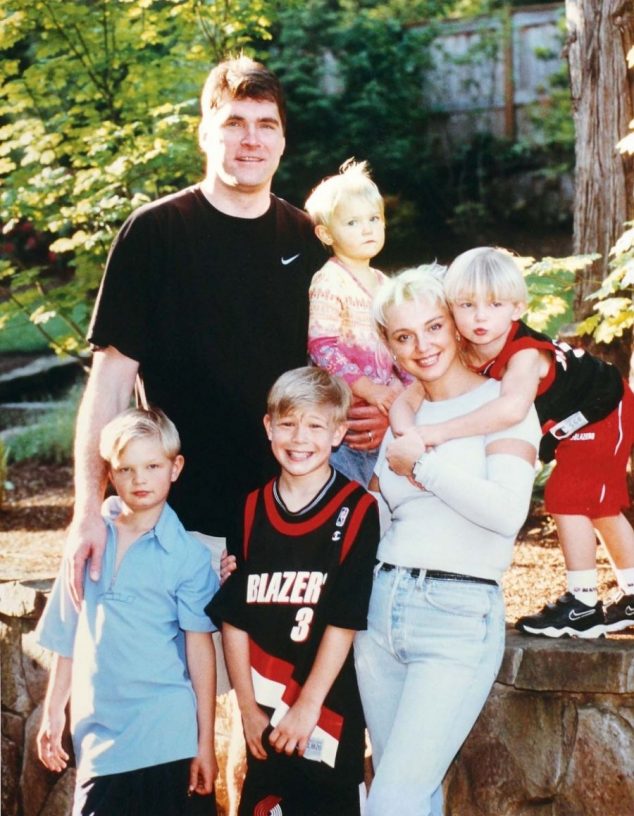 SLAM: When did you realize that you wanted to play ball more seriously?
DS: Growing up, watching my dad play, I always loved the game. And both of my brothers played, so it was always that competition against them.
SLAM: Besides your father and your brothers, who else were you watching growing up?
DS: I grew up in Europe—there wasn't a lot of NBA games to see. It was more EuroLeague and the Spanish division I played in. I never had a favorite player. I admired everyone.
SLAM: So how did you follow the NBA?
DS: I knew what was going on. I would always go on NBA.com and look at the highlights of the game. I've played 2K since I was little. I knew about it, I just didn't have the chance to watch as many games because it would be late at night or hard to find them in Europe.
SLAM: Who was your 2K squad?
DS: It was actually the Thunder, to be honest. [Laughs]
SLAM: What's the difference between playing in Europe and in America?
DS: The pace is different. It's a lot faster here. There's longer possessions. To me, it doesn't really matter. Basketball is basketball. You wanna win, at the end of the day. Whatever your team's work is on the court, that's what you apply yourself to. You just want to win.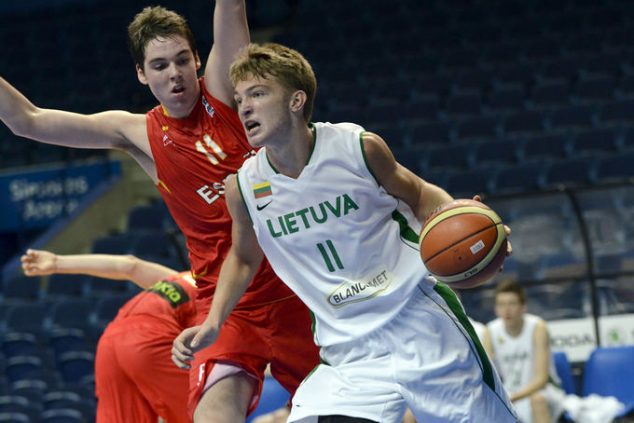 SLAM: How is the basketball culture different back home?
DS: The culture in basketball is very big—especially in Lithuania. It's like our religion. It's the number one thing. Playing basketball in Lithuania means everything.
SLAM: Do you know Sarunas Jasikevicius?
DS: I've met him several times. He's actually head coach of the team my dad grew up playing for. He's a great guy. He's just awesome to be around. Really fun person, great attitude.
—
Max Resetar is an Associate Editor at SLAM. Follow him on Twitter @maxresetar.
Photos via the Sabonis family.