27-year-old Ed Davis has gone from Richmond, VA, to North Carolina to the League thanks to his parents' guidance and hoops pedigree. Now on his fourth NBA team, the 6-10 rebounding machine has settled in as the Blazers' sixth man. We caught up with him this summer to find out exactly where he comes from, and how he made it.
SLAM: When did you fall in love with the game?
Ed Davis: Probably around my ninth grade year was when I knew I was in love with it. Obviously, growing up, you like to play ball as a kid, but around then is when I really fell in love with it. You know, getting better and winning and gaining success.
SLAM: Is that when you started playing more competitively?
ED: No, I played competitively at a young age, but I think that's when I started to improve. I was getting better and I was starting to become one of the better players in the state and across the nation.
SLAM: When did you realize that you could turn it into a career?
ED: Ninth grade, when I found out I was ranked. That just woke me up. Coming from a city like Richmond, it's not a big city so not a lot of guys make it to the NBA coming out of there. That was a big thing for me. In ninth grade, when I found I was top 15 in the country, I knew I had a shot.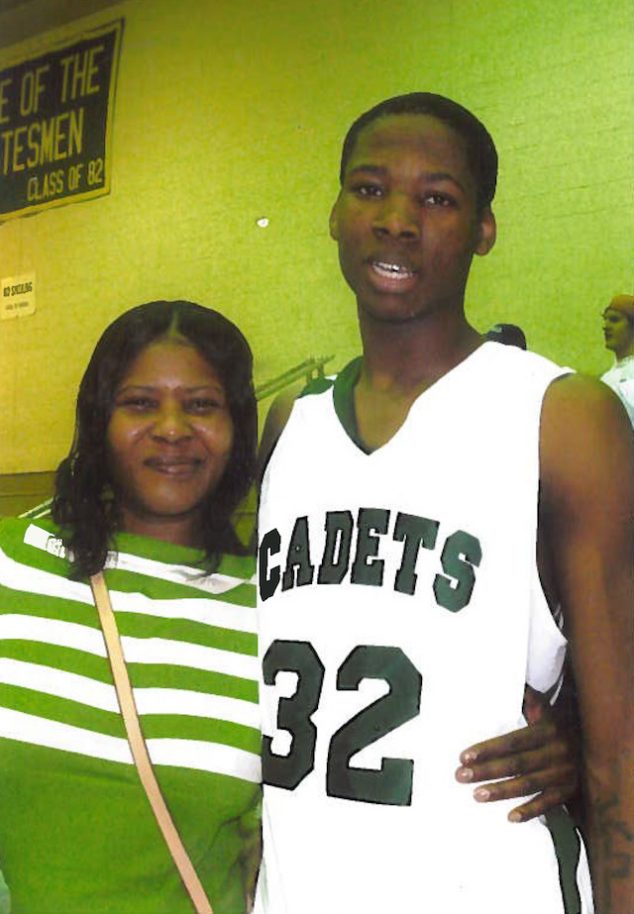 SLAM: How was your high school team?
ED: I went to Hanover (Mechanicsville, VA) High School for two years and we were a so-so team. Then I transferred to a private school (Benedictine Prep) and we won two state championships, back-to-back. We were definitely one of the better teams in state—it was us and Oak Hill.
SLAM: Why did you choose UNC?
ED: Close to home. I thought my freshman year if I stayed, we'd have a chance to win a National Championship and obviously we did that. I thought it was just the best school that could prepare me for the NBA, so that had a lot to do with it, too.
SLAM: Besides the National Championship, how was your time at UNC?
ED: My time was great. Other than the fact in my sophomore year I broke my wrist so I didn't get to finish the way I planned or wanted to. That was the only negative thing about my whole time at Carolina, but other than that, I loved it.
SLAM: You've bounced around a lot in your six years in the NBA. What's it been like?
ED: It's been great. I've experienced a lot of things, you know, being traded, free agency and things like that. I'm learning and understanding my role now so the game is becoming easier to play.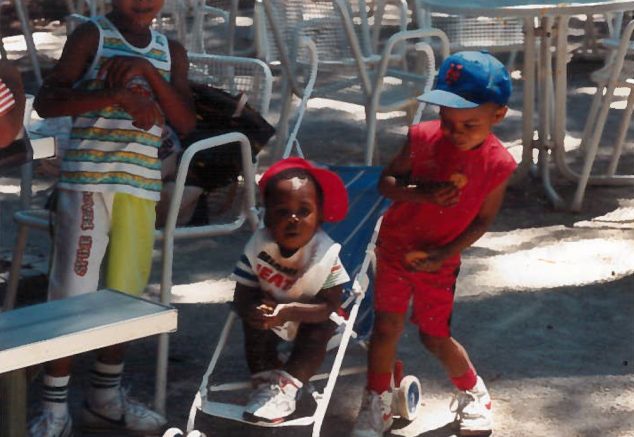 SLAM: What does getting traded feel like?
ED: Obviously, it's tough at first because it was my first time being traded. I was in my third year and I was playing well at the time. I went through a tough situation, but it helped me out to where I'm at right now. I've learned a lot from it.
SLAM: What are your personal goals for the rest of your career?
ED: Just to keep getting better. I definitely want to win a Championship, but I just want to improve. I want to get better some way, some how. I have a lot of fun with this job. I meet a lot of people and see a lot of cool things. It's probably the best job you could have, so I don't take it for granted.
SLAM: Who is your biggest inspiration?
ED: My parents. Both helped raise me in different ways. My dad [former NBA player Terry Davis] was the strict one who made sure I worked hard and put school first. My mom was the fun one, always positive and always supporting me no matter what. I had a great balance between those two.
—
Top photo via Getty Images, childhood photos courtesy of Ed Davis