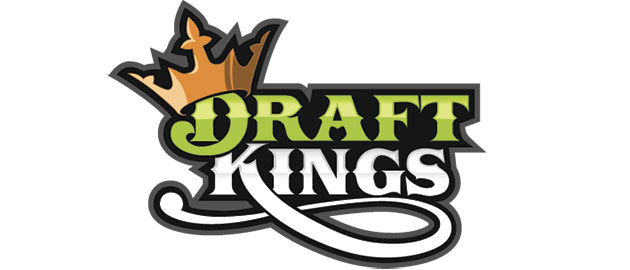 This column is powered by DraftKings, the leader in daily fantasy sports. Sign up for a chance to win $70,000 in prizes with over 5,000 people winning money guaranteed.
Hassan Whiteside, Miami Heat
After being dropped by the Memphis Grizzlies prior to this season, and continuing his D-League stint, the Miami Heat decided to give Whiteside a chance. On the cusp of averaging a double-double (sitting at 11.0 points and 9.8 rebounds) in just 22.1 minutes per game, he has to be considered the waiver wire pick up of the year. As the season has gone on, his production has improved proportionally with increased court time. Next season, Whiteside is in line for even bigger minutes and is certain to be a fantasy monster, even if his per-minute stats take an inevitable hit. His 2.5 blocks per game is second in the entire League; just imagine what that number will look like with more minutes. The NBA's leader in blocks, Anthony Davis (2.91), might just have some competition.
Jimmy Butler, Chicago Bulls
The Bulls organization offered Butler a long-term contract before the season, but Butler took a chance and declined. That move has paid off and Butler is now in line for an even bigger payday. Prior to the season, nobody except perhaps Butler himself would have placed him in the All-Star game. With averages of 20.2 points, 6 rebounds, 3.2 assists and 1.7 steals per contest, Butler has surpassed his draft value in every fantasy league out there. The most notable stat that demonstrates Butler's improvement this season is the rise in field-goal percentage. After shooting 39.7 percent last season, Butler is standing at 46.2 percent this season and is averaging over 7 free throws a game. While his defensive prowess doesn't necessarily translate to daily box scores, it shouldn't be a forgotten part of his all-around game.
George Hill, Indiana Pacers
The Pacers didn't have much going for them offensively when Paul George went down with an injury, but Hill has taken advantage of the team's void and filled it admirably. While he hasn't played at an All-Star level, he's playing the best ball of his career and has become a desirable fantasy piece after years of mediocrity. His 15.9 points on 47 percent shooting this season far surpasses his career averages. Hill is making the case that he has taken a permanent leap to a new level with a career high usage rate, and continued improvement. In 14 March games, His is averaging 19.1 points, 5.1 assists, 1.6 threes and 1.1 steals on over 50 percent from the field. He could provide sneaky value in drafts next season.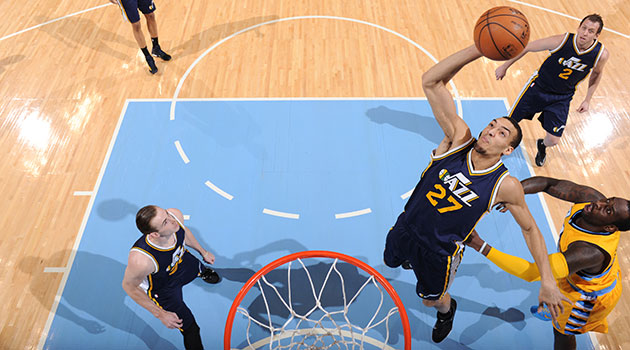 Rudy Gobert, Utah Jazz
Plenty of people saw a lot of talent in the Stifle Tower (he's French and tall, so it's just an obvious nickname), but not many saw him elevating his level of play so quickly. Since being entrusted with more playing time (with the aide of Enes Kanter's departure), Gobert has averaged 10.1 points, 13.9 rebounds and 2.7 blocks per game post-All-Star break, a simply monster line that has come parallel to the Utah Jazz's resurgence as a team, especially defensively. Next season, Gobert is going to be highly sought after in all drafts, and should put up similar numbers to what he has averaged in the latter part of the season.
Pau Gasol, Chicago Bulls
Gasol has won Championships and been considered one of the League's best big men for a long time. But after last season's tumultuous Lakers season, many discounted what he could bring to the table. Pau is averaging a career-high 11.8 rebounds and 2.0 blocks per game. That's not a typo; Pau is averaging a career high in two major categories at the age of 34. With the way Pau plays, he's almost a lock to continue to play close to this level for the next couple years assuming he can stay healthy. He is proving to be one of this season's best values in fantasy drafts and was elected to be an All-Star starter for the first time in his career this season.
Draymond Green, Golden State Warriors
Green averaged 6 points, 5 boards and 21 minutes per game last season as a solid bench player who was completely fantasy irrelevant. This year, a coaching change has had big dividends, with Steve Kerr integrating Green completely into the Warriors' rotation. With 11.8 points, 8.3 rebounds, 1.3 blocks, 1.6 steals, 3.6 assists and 4-plus threes attempted per game, Green puts up numbers all across the board and has been a lethal weapon as a fantasy player. The dynamic that he brings to the Warriors on both sides of the court is irreplaceable based on the schemes that they play, and it would be a mistake for them to let him sign elsewhere this season.
Gordon Hayward, Utah Jazz
A lot of pundits out there thought that Hayward had peaked already, and that he wasn't really deserving of a maximum-level contract that the market dictated. Hayward has proven everybody wrong and has taken his game to an entirely new level. After averaging 16 points, 5 assists and 5 rebounds last year (a strong all-around fantasy line itself), Hayward is up to 19.6 points per game this year with similar rebounds and assists. He has elevated his field-goal percentage from 41.3 to 45.2 percent, which has allowed him to be a much more efficient version of last year's version.
Mo Williams, Charlotte Hornets
Since the All-Star break, Williams is averaging 18.6 points and 6.9 assists per contest. It hasn't helped the Hornets in the standings at all, but fantasy owners have to be happy that Charlotte acquired Williams from the Minnesota Timberwolves. Williams had taken the reigns of the Wolves because of Ricky Rubio's injury and became more fantasy relevant than he had been in several years. With Rubio's return, it seemed as though Williams would return to the pack statistically, but the trade breathed life back into his season. He's not a flashy name, but it's impossible to ignore what he has been able to do this year.
Dan Hanna is SLAM's weekly fantasy basketball columnist and a life-long Bulls fan. Follow him on Twitter @i_am_danhan. For advice on your fantasy team, post questions in the comments section.
Images via Getty